Hoping to keep your loved one living close to home as long as possible but maybe not living under the same roof? How great would it be to have more time with the kids or grandkids without all the travel back and forth? These amazing Granny Pod ideas are a great way to maintain independence with a little personality and charm!
Credit: Our Town Plans
Shows are popping up all over television about the tiny house craze - and Grandma is not about to be left in the dust! MEDCottage began as a way to offer care to a disabled individual or senior citizen - offering them their own private space with the convenience of still being at home for care and companionship. More families are seeing the value of having parents or grandparents at home. These surprising Granny Pod ideas show that downsizing doesn't have to be a difficult experience but with a little creativity and personality - You can have the best granny-cottage on the block!
1. Surprising Granny Pod Idea with Shared Patio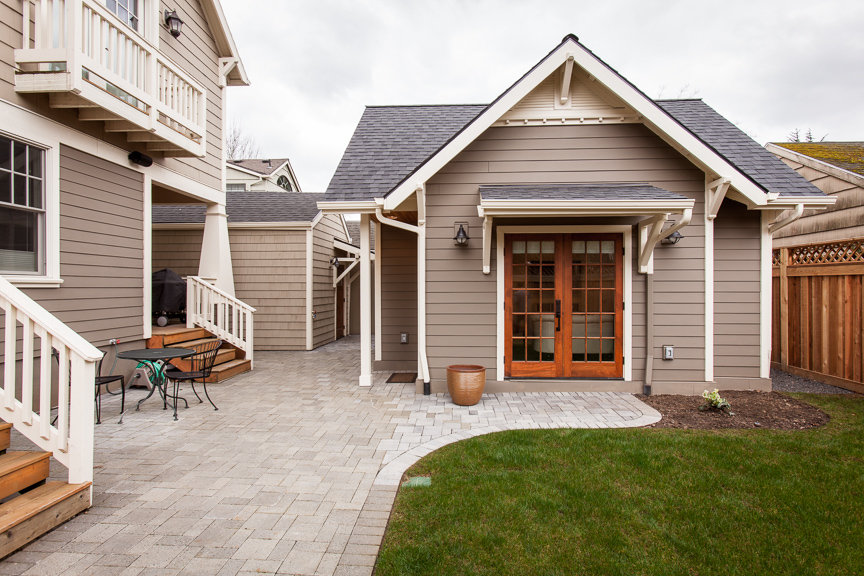 credit: Anna Campbell Photography
This sweet "Granny Flat" that shares a patio with the main house!
---
2. Surprising Granny Pod Idea with Charming Porches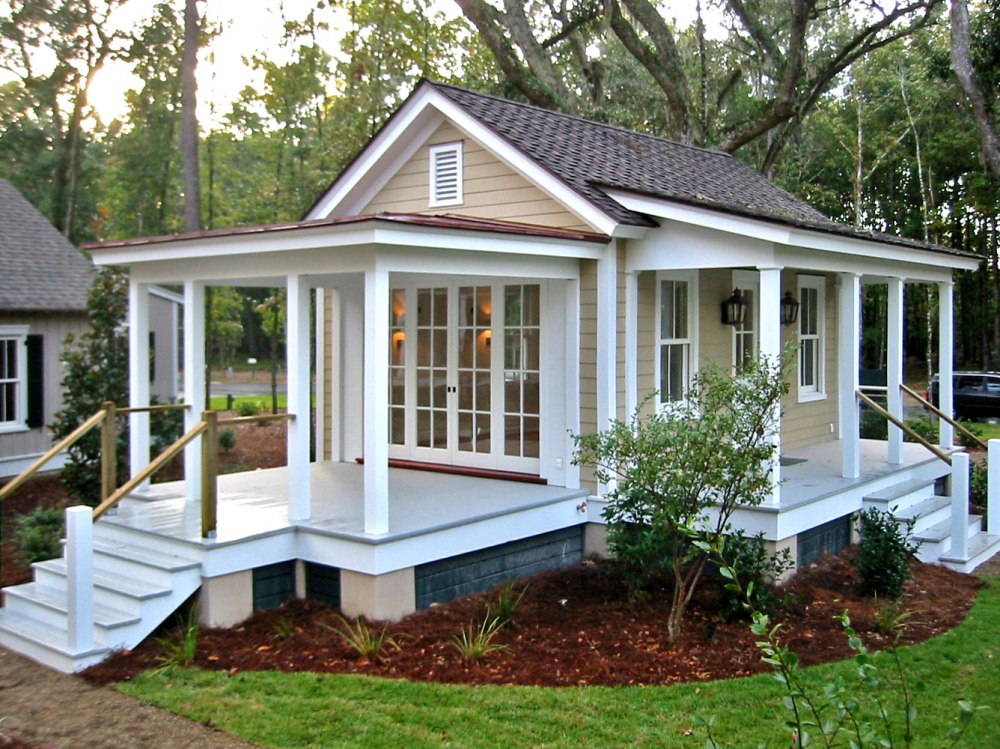 credit: Our Town Plans
A bungalow with two porches looks perfect for patio furniture, summer warmth and family visits!
---
3. Surprising Granny Pod Idea with Covered Walkway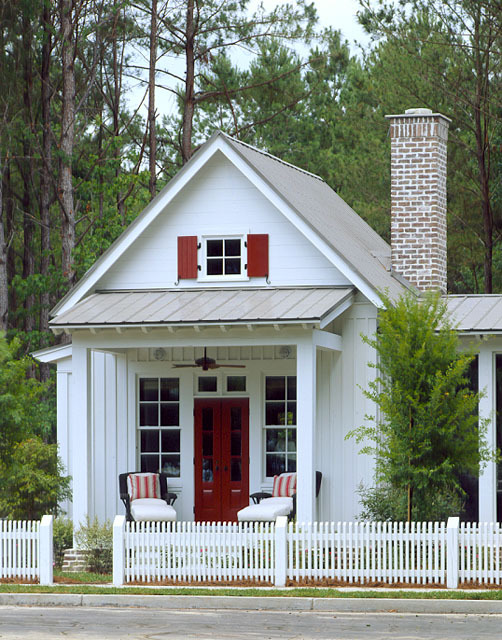 credit: Southern Living
What a great way to have your own space but still be attached to the main house by a covered walkway.
---
4. Surprising Granny Pod Idea Thinks Outside of the Box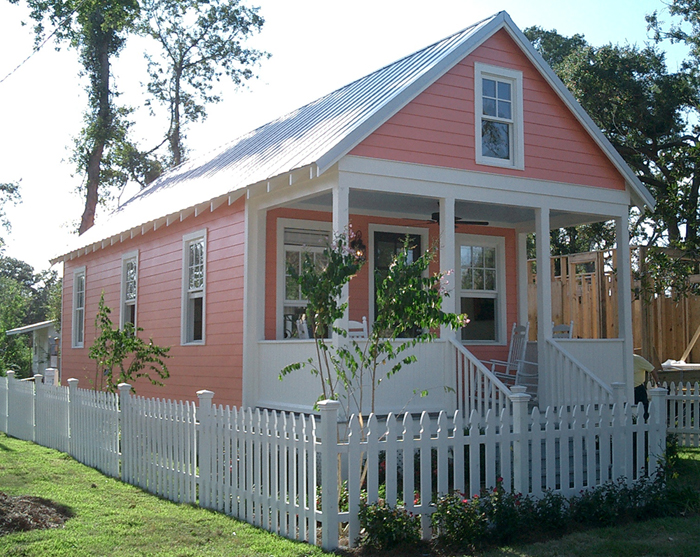 credit: US Home and Garden
This color is so bright and cheery making it an instant feature of your home!
---

5. Surprising Granny Pod Idea with Vegetable Garden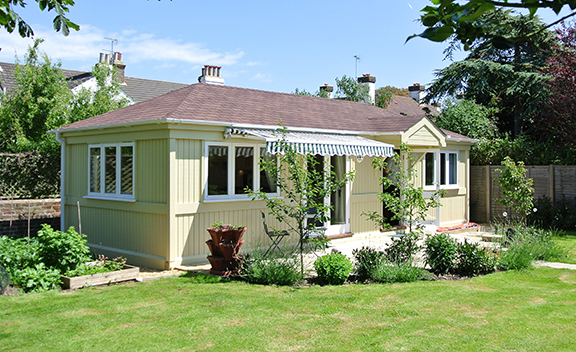 credit: Home Lodge
This Granny Pod is beautifully surrounded with a vegetable garden - perfect for keeping active and enjoying nature!
---
6. Surprising Granny Pod Idea with Southern Charm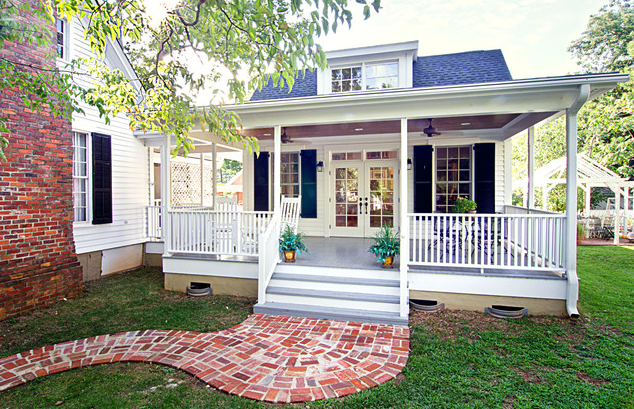 credit: Vin-Yet Architecture
This Southern classic adds such charm to the yard and the porch is the perfect spot to have friends visit!
---
7. Surprising Granny Pod Idea for Smaller Spaces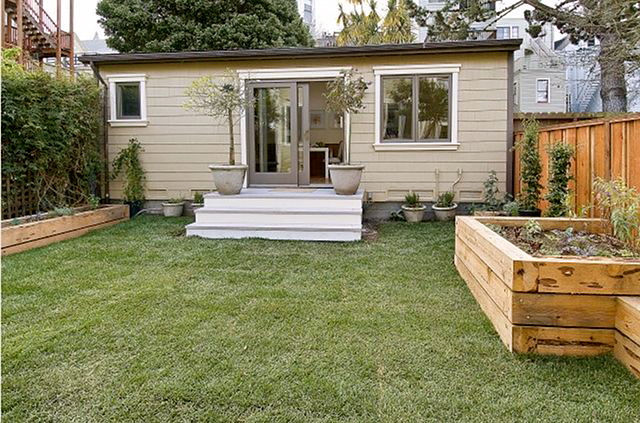 credit: Pinterest
Such a cute idea for a smaller space or a more modern home design!
---
8. Surprising Granny Pod Idea in Craftsman Style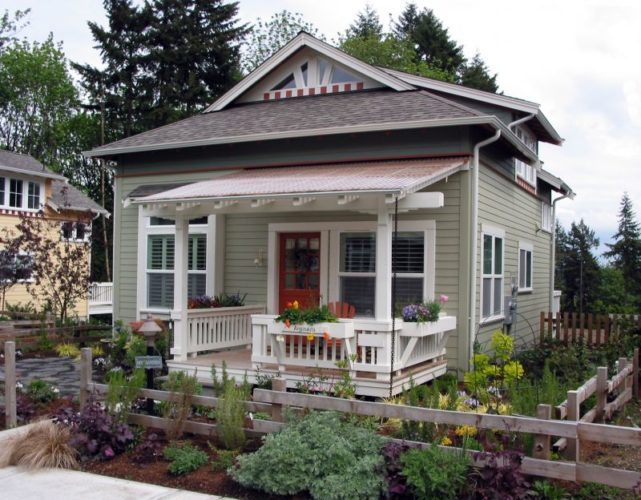 credit: Ross Chapin Architecture
The flower boxes and garden on this little home are so charming!
---
9. Surprising Granny Pod Idea is Customizable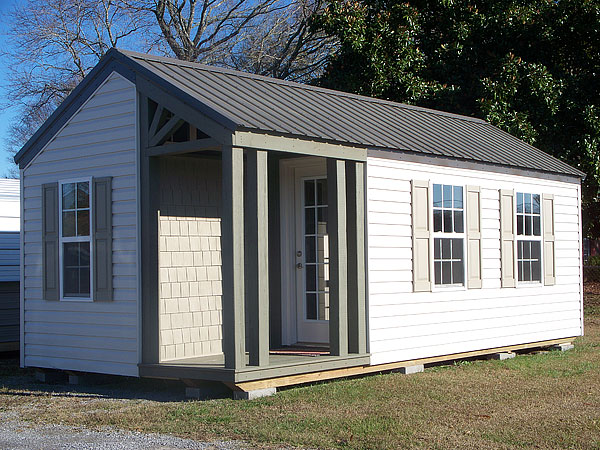 credit: Tiny House Blog
This tiny cottage has big possibilities. It comes as a customizable kit and would be perfect with window boxes filled with brightly colored flowers!
---
10. Surprising Granny Pod Idea Shines Light on a Small Space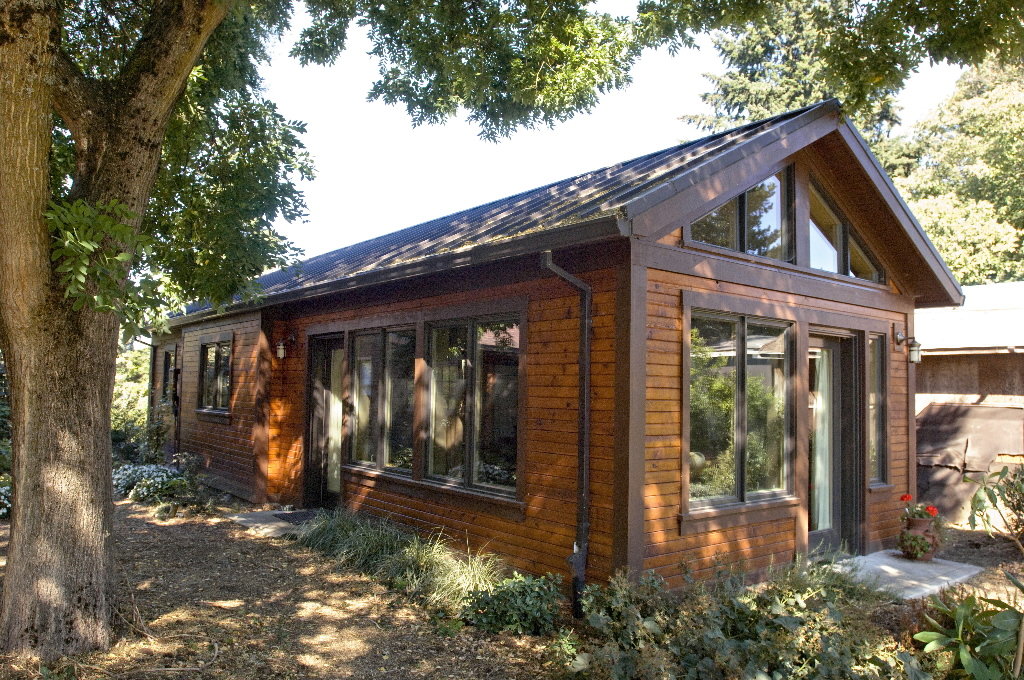 credit: Krone Team
There is no cramped feeling in this Granny Pod! Full of windows and natural light this space is a great place to enjoy nature.
---
11. Surprising Granny Pod Idea Has Old World Appeal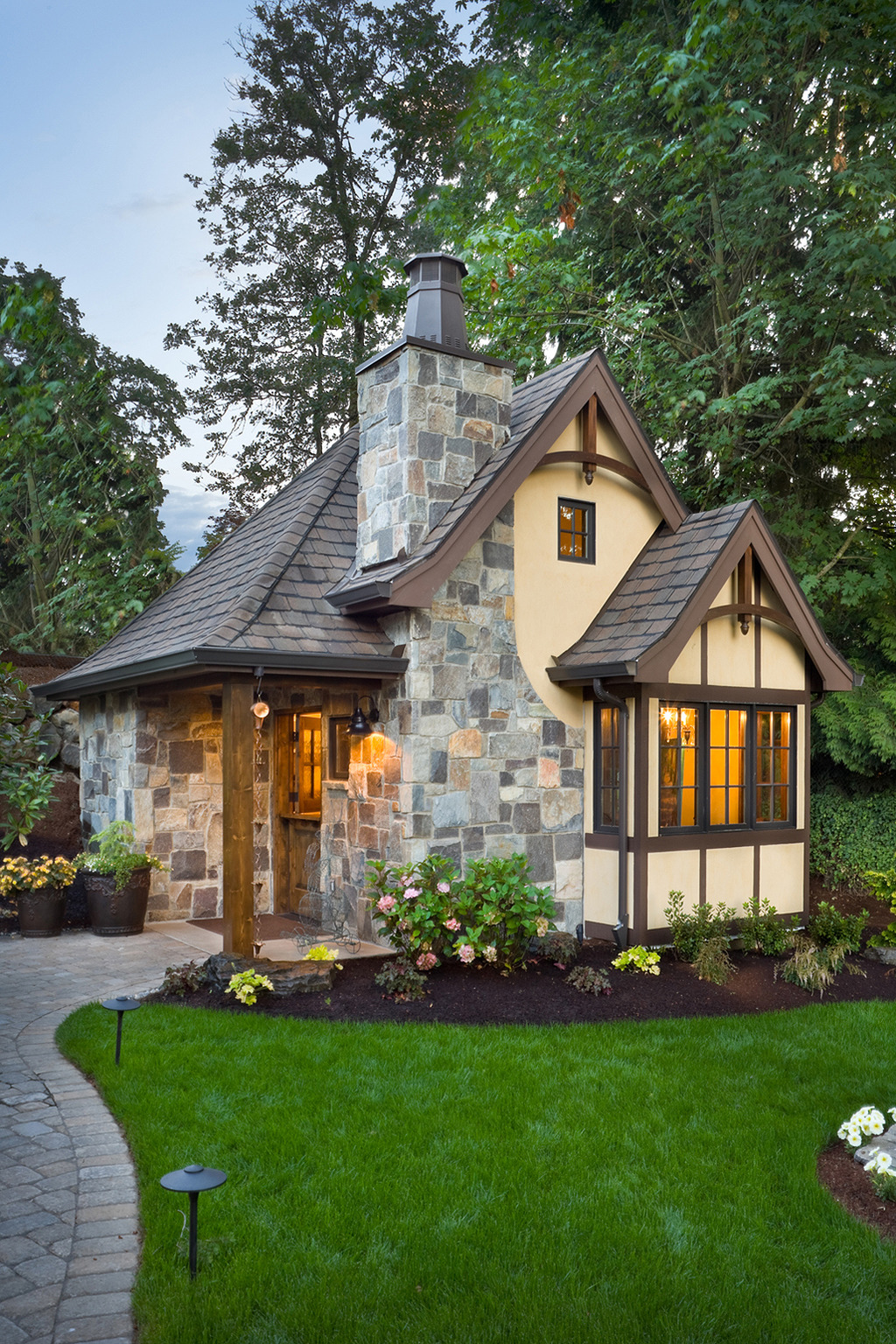 credit: House Plans
The grandkids will be so excited to visit this fairytale cottage!
---

12. Surprising Granny Pod Idea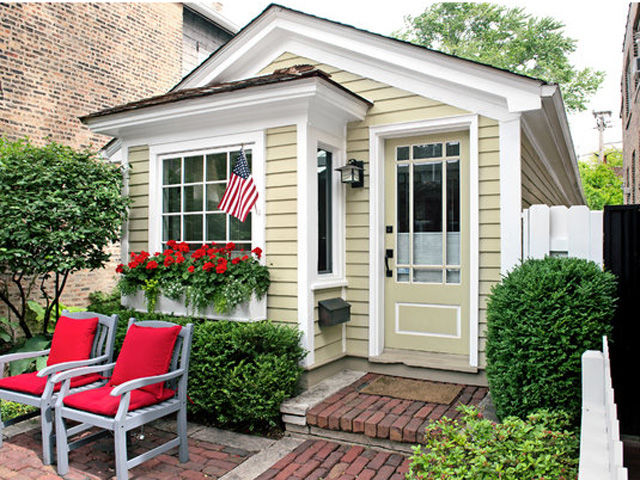 credit: Country Living
The angles of this tiny house's front door add such interest to a small space.
h/t: All Created