Most church signs don't inspire people to get into church... they make people feel bad, they're boring or they just don't exist. That's why we love it when churches take the time to REALLY think their signs through and make them enjoyable (not only for any passer by, but for those interested as well). Check out these great church signs - we bet they'll get you laughing!
#16 - "If you think it's hot in here..."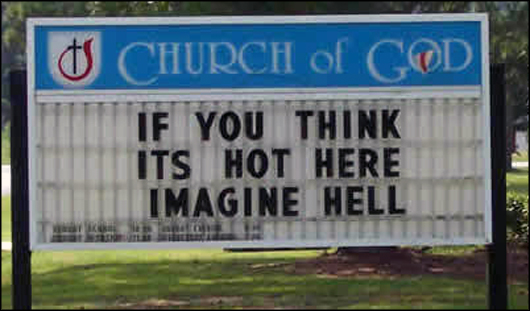 #15 - Smoking or non-smoking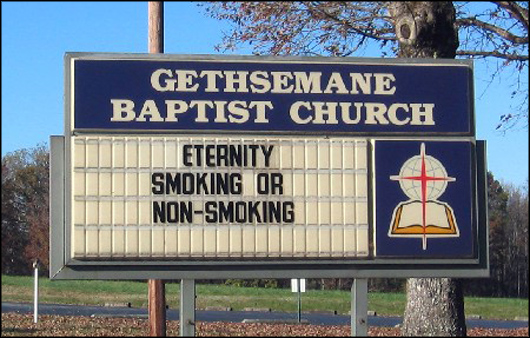 #14 - Prayer wi-fi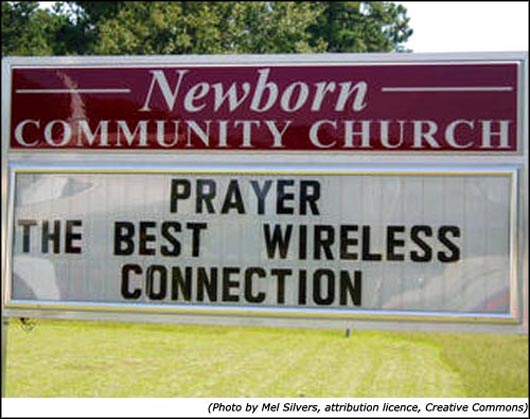 #13 - So, Satan called...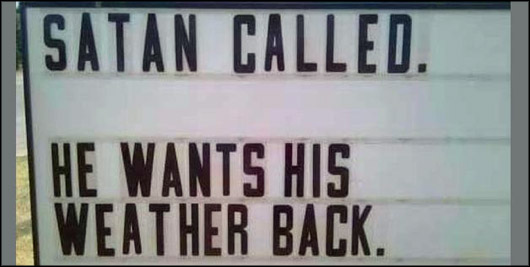 #12 - God's last name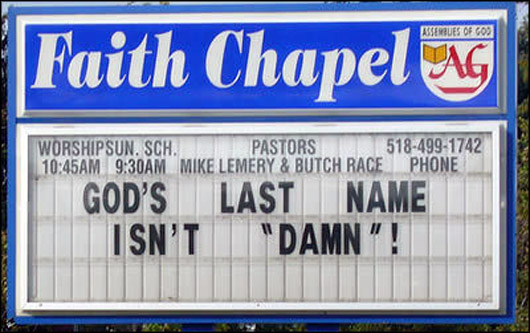 #11 - What you do with forbidden fruit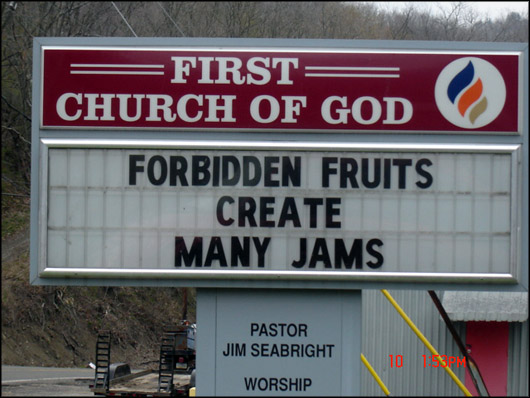 #10 - When it's too cold to change a sign...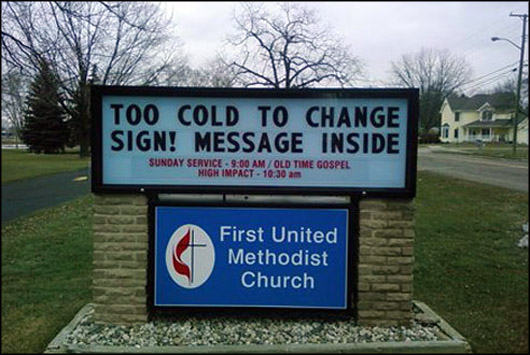 #9 - God accepts broken hearts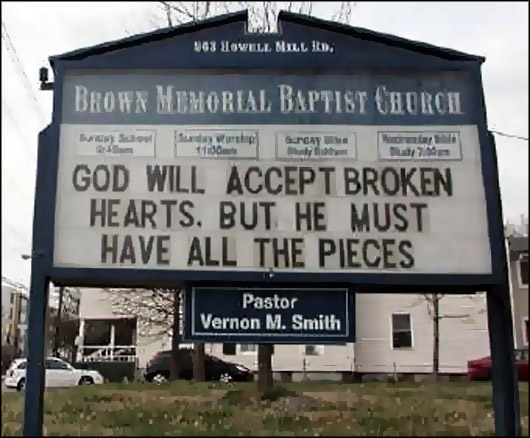 #8 - Jesus's friend request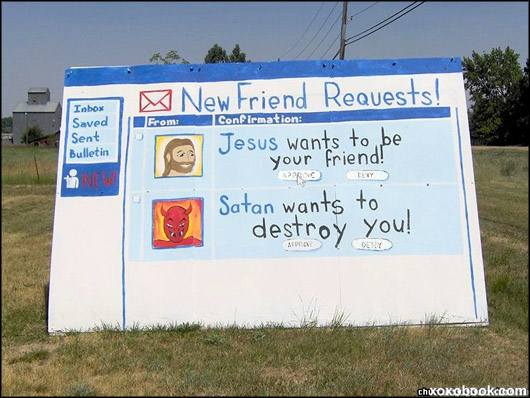 #7 - Life stinks!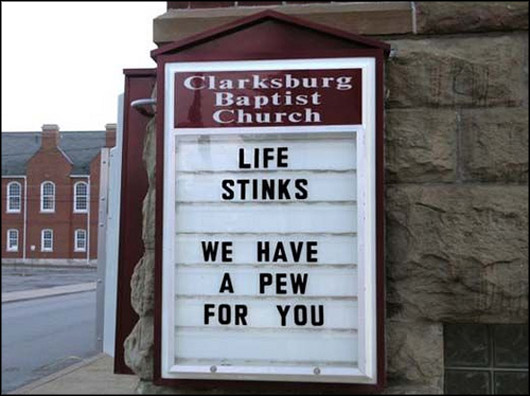 #6 - God, our Father, doesn't have a refrigerator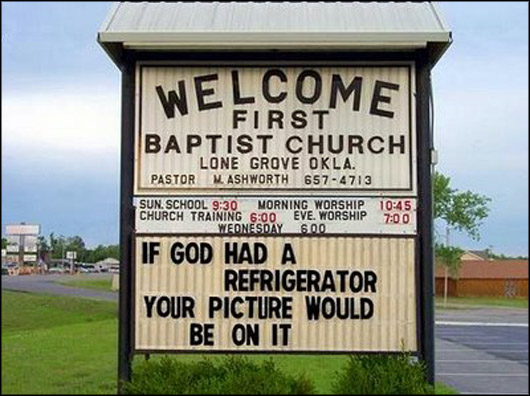 #5 - If you ask for a sign, you get one.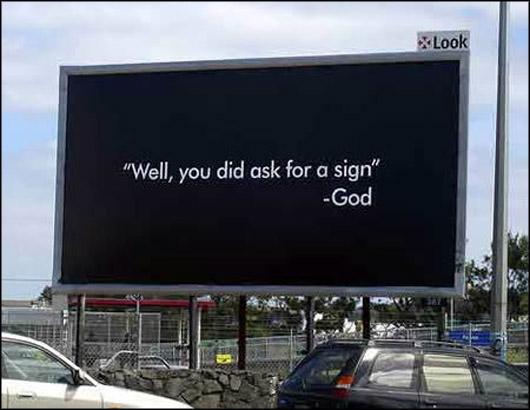 #4 - All about the Easter Bunny.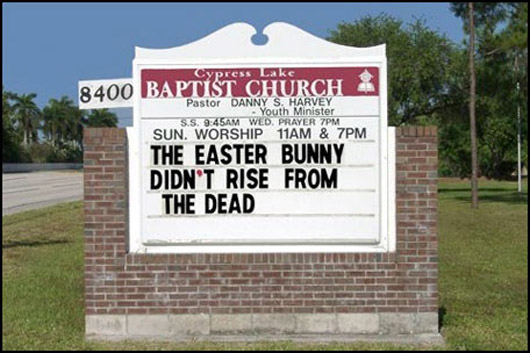 #3 - This is what's missing from church!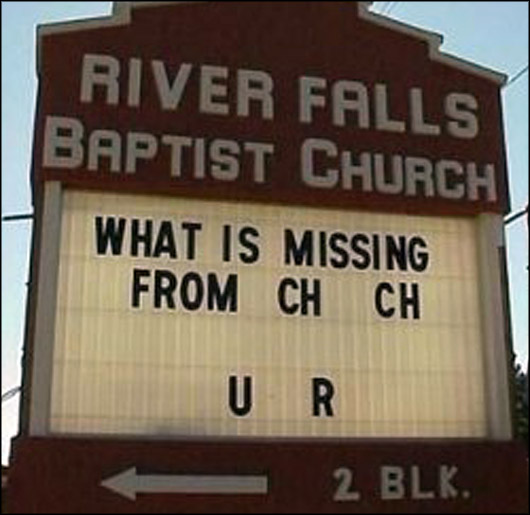 #2 - Tell us what we could do...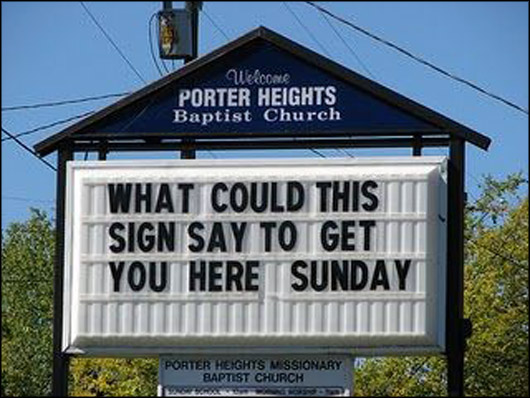 #1 - Church parking only! :)