This is a story of TRUE brotherly love! An abandoned puppy and kitten found each other at a shelter and when they did... they instantly knew that they were meant to be family. Kitty the kitten and Buttons the Jack Russell Terrier puppy are simply inseparable.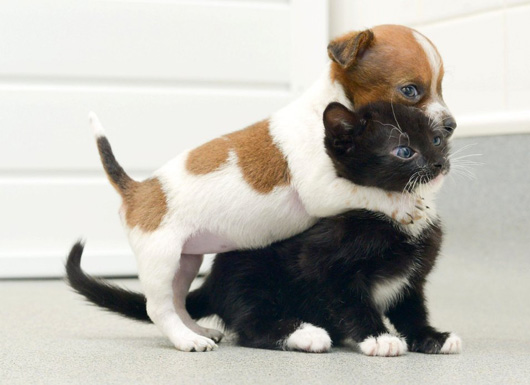 Two weeks ago, when they were introduced to each other at the Battersea Cats and Dogs Home in London, England, no one thought they would become such fast friends. But the unlikely pair bonded immediately.




Then, they began to eat, sleep and play together as if they were littermates. Whenever Kitty is moved to the cattery so she can be with other cats, she cries out for her brother Buttons.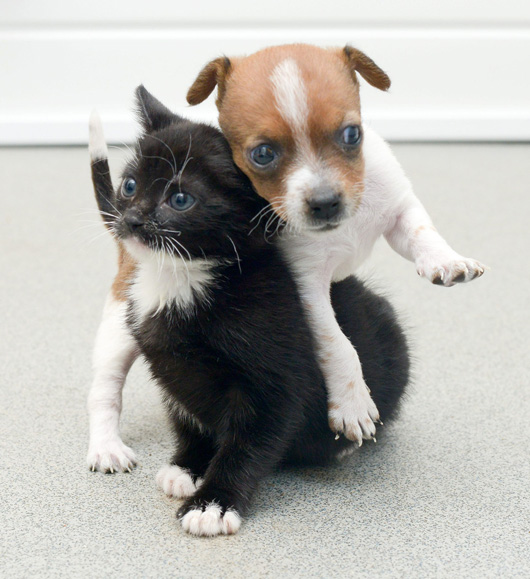 "Normally we'd hand-rear puppies and kittens separately but we thought we could try putting them together as they are both so young," said Battersea Veterinary Nurse Sascha Taylor. "Luckily it's paid off as they adore being with each other and do everything together -- it's really very sweet."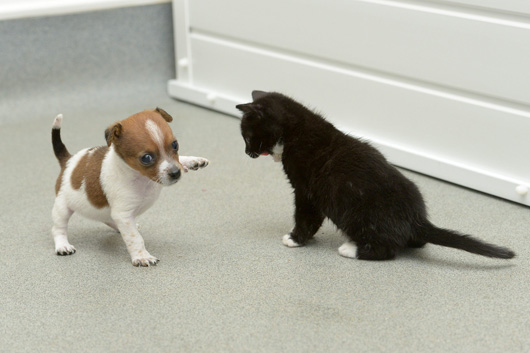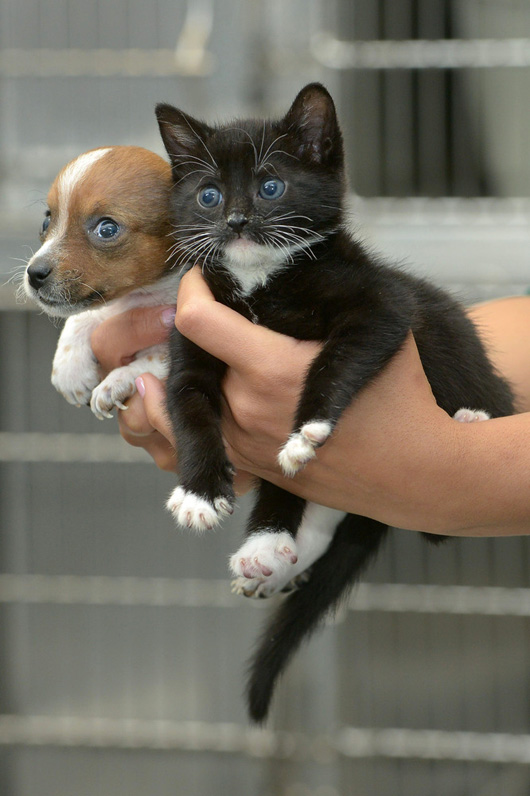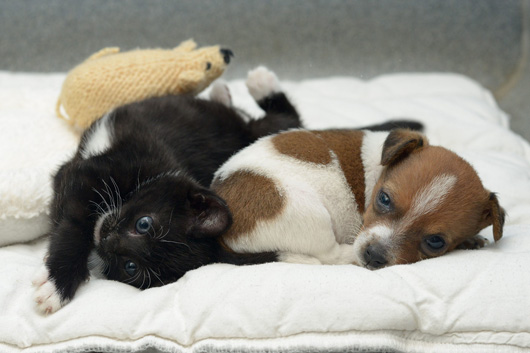 Kitty was abandoned in the wild, brought in as a stray. Buttons was abandoned by his mother and was the runt of the litter. But together, they found a strong, loving family in the most unlikely of places.