All of God's creatures need love and friendship, not just humans!
Who hasn't had a bad day that was made better by a big old bear hug? Hugs are very important and have healing powers!
Research shows that hugging (and laughing!) can help heal disease, sickness, depression, loneliness, stress and anxiety.
These two sweet shelter dogs, Delaware and Kyra snuggling up together at an animal shelter in Atlanta, Georgia, completely melted my heart with this display of love.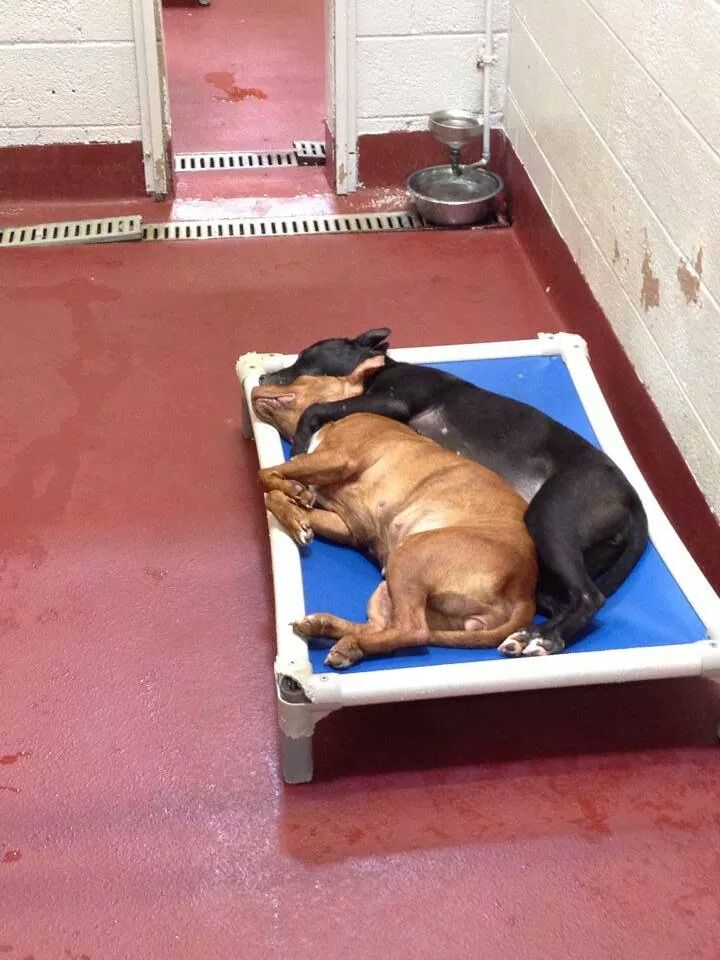 Delaware, a friendly 8-month-old pit bull mix, and Kyra, a playful 1-year-old Lab mix, found comfort at nap-time while they await their forever home. So sweet!
Credit: GodUpdates