Three days after 5 year-old Tatum Raetz's father died in the line of duty as a police officer, she graduated from kindergarten. He was killed while investigatingn a drunk driving case, but his spirit was with her at the graduation ceremony. Nearly 300 uniformed officers stood in his place at her Phoenix elementary school.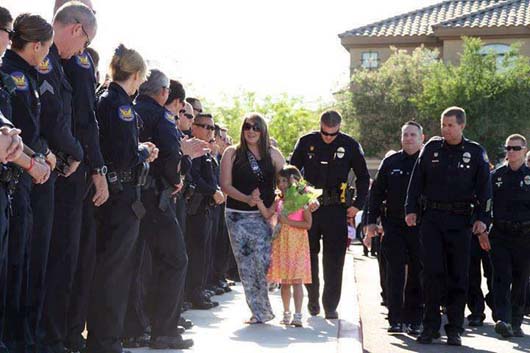 "When they stepped out of the car, they saw a sea of blue out there. The officers were clapping, calling out her name, congratulating her," said Phoenix police department spokesman James Holmes, who attended the ceremony. "The look on her face was absolutely priceless."

Tatum was given a bouquet of flowers before she walked down the line of officers. She was excited by their presence, but at the same time was so shy. It was hard to not cry for her.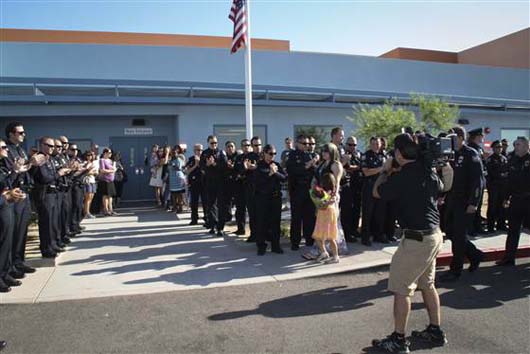 "We probably soaked the sidewalk," James said. "It was impossible not to be emotional in that moment."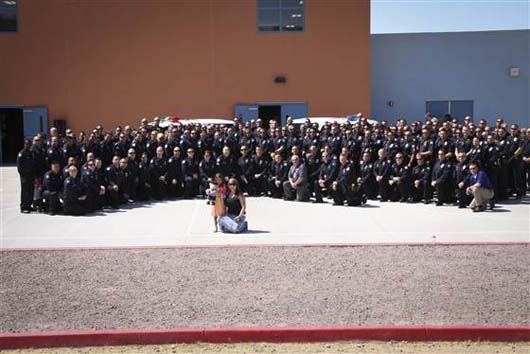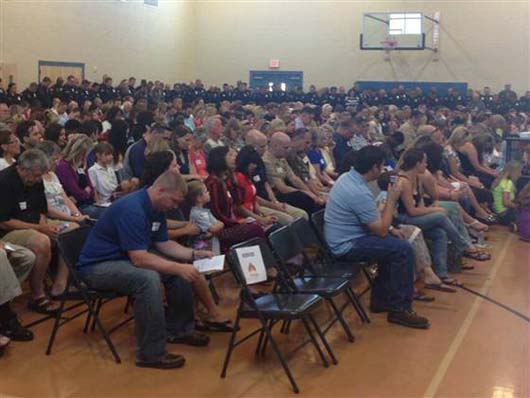 It didn't matter if the officers were off-duty, just finishing up a midnight shift or were on their way into work... they weren't missing this little girl's graduation for anything. Tatum has 300 guardian angels ... and her daddy watching over her in heaven.
(via today.com)