Seeing what this boy does for his dog in need will make your heart stop.
When the little boy saw the puppy getting hit at Rua Lauro Müller, in Itajaí, he just had to help. Jean Fernandes rushed to rescue the little dog.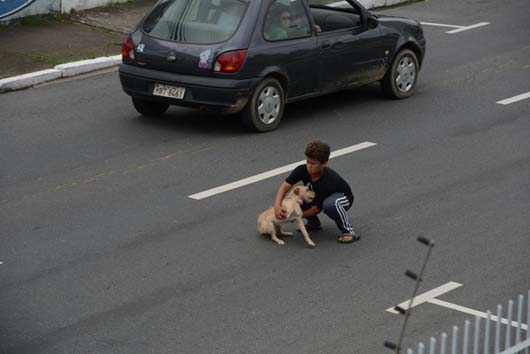 Honey, the little pup, was hit by a driver who didn't stop to help either the dog or the little boy.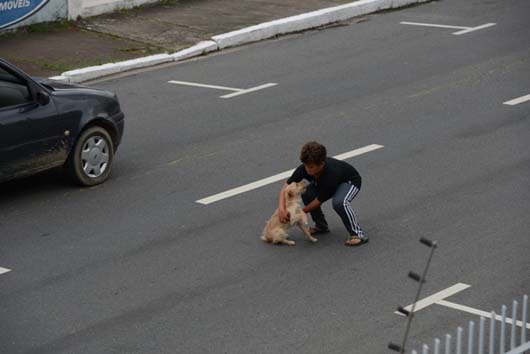 Thankfully, Honey was not seriously hurt and a vet gave her a clean bill of health.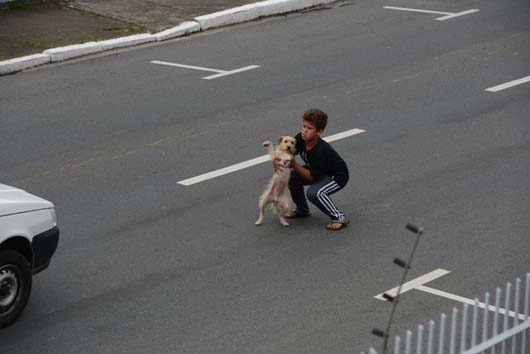 Live a life of compassion. If you see or something or someone in need of help, don't be afraid to be the one to give them that help. God bless this brave little boy.
(via)