A Miraculous Needle In A Haystack
In 2001, Patrick Hardison was a 27-year-old proud father and tire shop owner whose passion was to help others by volunteering as a firefighter. He served his small-town community near the Tennessee border in Mississippi with a group of 30 other volunteers, most of whom he'd known since childhood.
But what happened one beautiful, sunny day that summer would forever change Patrick's world and leave him fighting for his very life!
"It was terrible," Hardison, now 41, told "Nightline." "I mean, I left home one day a normal dad, leaving to go to work, just a blonde-haired, blue-eyed [guy] – that had everything going, I thought. And just like that, everything changed drastically."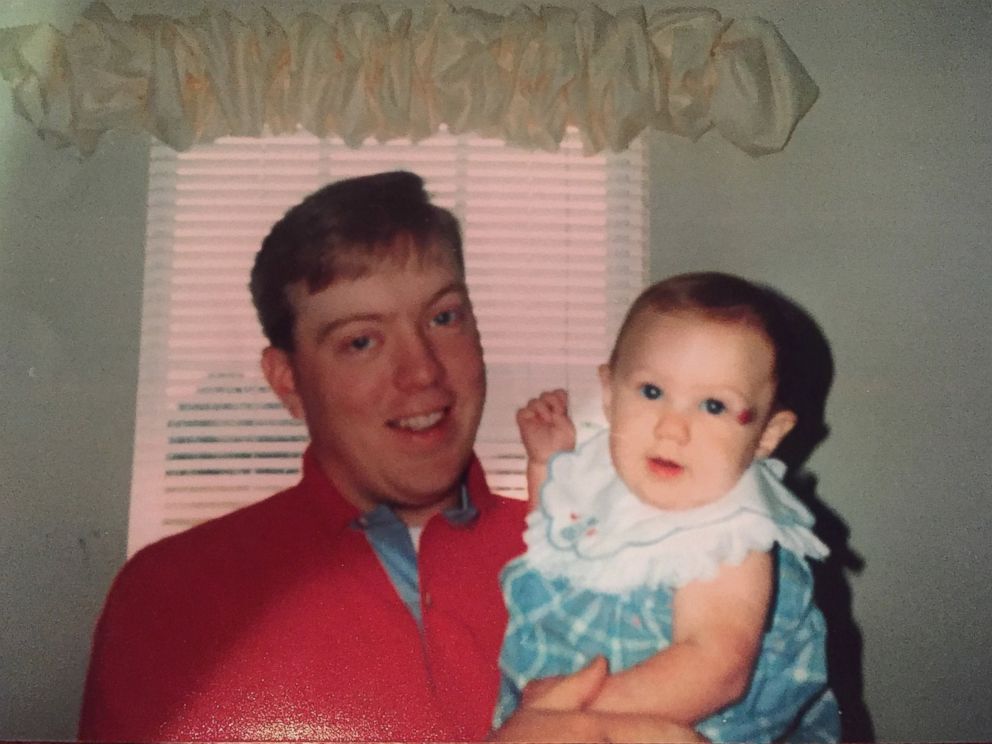 It was just a normal day when Patrick got the call to a two-alarm house fire nearby. When he arrived on the scene, there were already flames shooting through the roof and a man screaming on the front lawn that his wife was still inside!
Patrick and two other firemen entered the home with the ceiling already starting to collapse around them. Moments later, Patrick's chief yelled for his people to get out. Patrick was already retreating when the burning ceiling fell onto his head and shoulders, dropping him to his knees.
He could feel his mask melting, and he pulled it off, closed his eyes tightly, held his breath and somehow struggled to a window where a fireman pulled him out and doused the flames still burning on Patrick's face.
His fellow firefighter and childhood friend, Bricky Cole, didn't even recognize Patrick. "He pulled me down over his face… and said, 'you got to take care of Chrissi and the kids,' and my world shut down," said Bricky. "You never think it's going to happen to you or yours. We closed the door on that ambulance and I figured it was the last time I would ever see him alive."
Hardison's scalp, eyelids, ears, nose and lips had all been burned off. His entire face was gone, and he spent the next 63 days at the hospital recovering from the severe burns. When he got home, Hardison said his three children, aged 6, 3 and 2 years old at the time, were terrified of him. "My kids were scared to death of me. You can't blame them. They're young kids," he said. "And you got to realize … we always did stuff every day, and all of the sudden that changed just overnight."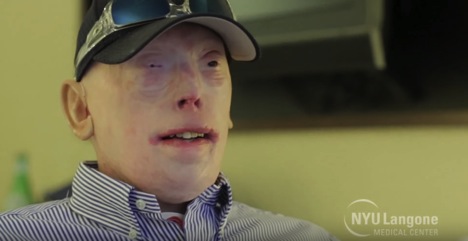 credit: YouTube
Even though his wife Chrissi and his children learned to accept his scars, their reactions were a crushing blow for Patrick. Over the next decade, he underwent more than 70 traumatic surgeries and the terrible, painful recovery following each. Patrick spiraled into depression.
"There were no moments of hope," Chrissi said. "I remember talking to the doctors and thinking I had to allow myself to accept that he would not look the way he did before. … I had no clue, no concept of how severe it was even months into it."
"I prayed daily that there would be a miracle to help me get through this, and you know, it's all in God's timing," Patrick said.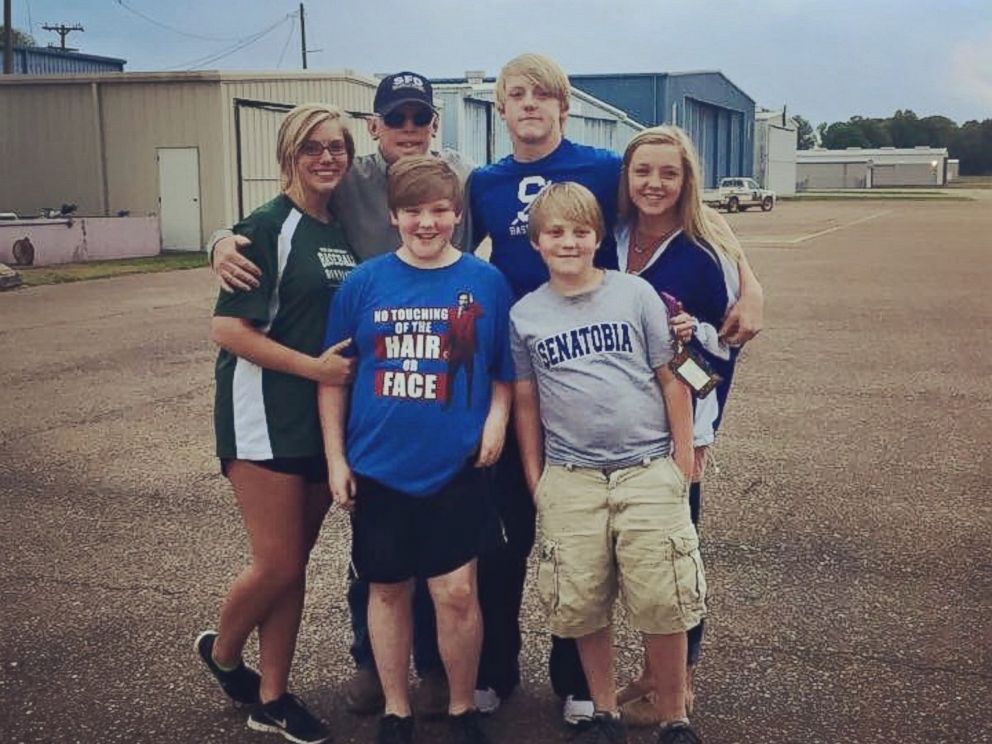 Then, because he didn't have eyelids to protect his eyes, Patrick began losing his vision. Doctors offered only one possible risky solution that came with a 50% chance he would die from it, and Patrick agreed. The doctors added his name to the New York transplant list to begin the search for a donor face.
But to say this would be like searching for a needle in the haystack is an understatement. The donor would not only need to have the same blood type, but also the same facial shape and skeletal structure!
Months went by without a match, and Patrick struggled with thoughts of giving up. Only his love for his children and family kept him going.
Then, in July 2015, Patrick finally got the call he'd prayed for.
Unfortunately, his hope for a brighter future and a normal life came at a very high price for another family who had tragically just lost their beloved son, Dave.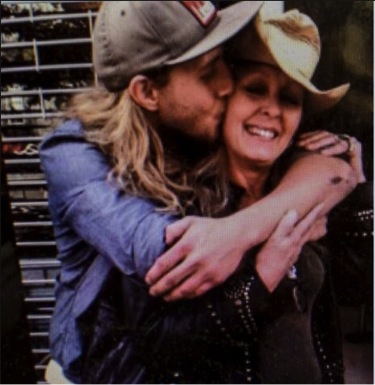 David Rodenbaugh with his mom, Nancy Millar credit: LiveOnNY
David Rodenbaugh was a talented artist and bike messenger in New York City who lost his life at the very young age of 26 following a cycling/pedestrian accident that led to a severe head trauma.
"No parent should ever go through the pain of losing a child," said his mother, Nancy Millar, "but we felt that perhaps something good could come from something so tragic."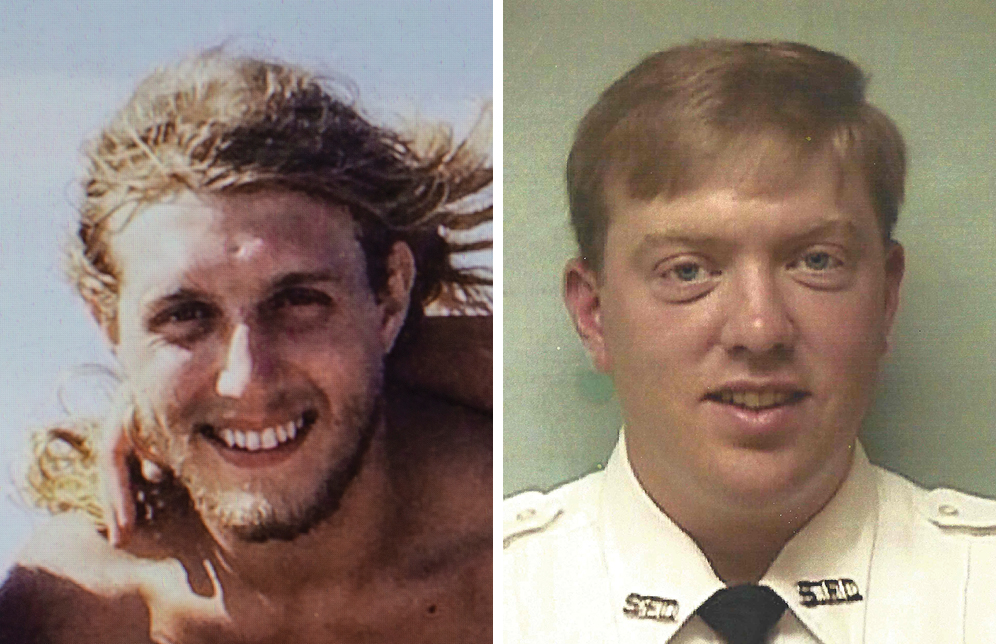 DONOR DAVID RODEBAUGH (LEFT), AND PATRICK HARDISON PREINJURY (RIGHT). Photo courtesy: LiveOnNY/Patrick Hardison
When told of the selection of Dave as a donor, his mother reportedly said 'yes' immediately with no hesitation on her mind. You see, her son Dave had always wanted to be a fireman.
When you hear that and you see the remarkable resemblance between the two men (above), you'll know that this was definitely the miracle 'needle in the haystack' doctors weren't sure they'd ever find in their search.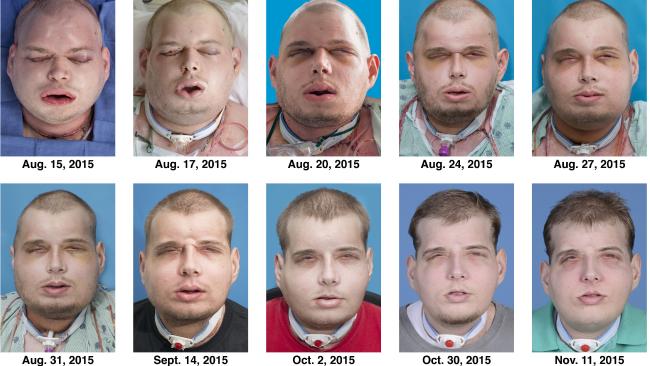 It's amazing to see the incredible progress Patrick has made in the months following his risky face transplant.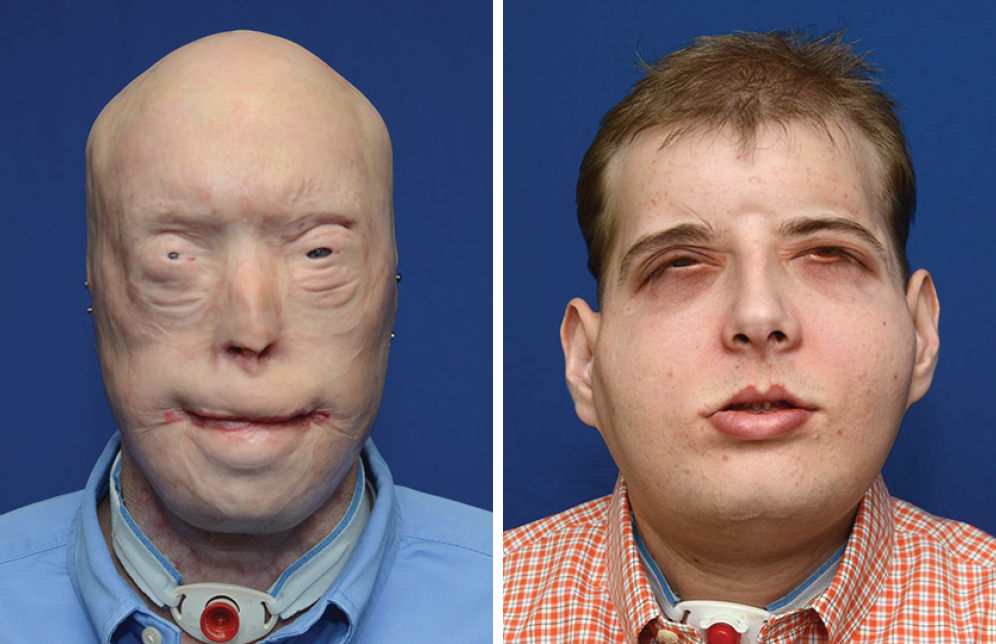 Patrick, before the surgery, and a few months after.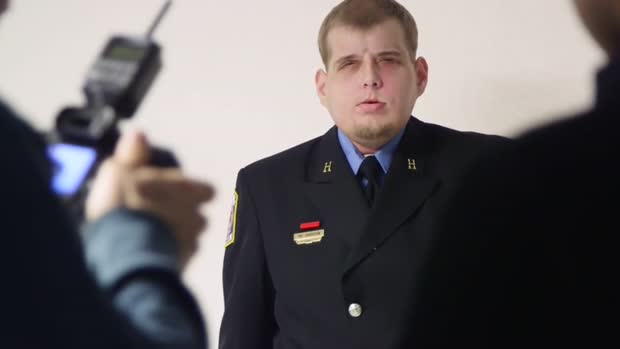 These last two before/and after photos truly brought home the impact that David Rodenbaugh's supreme sacrifice will have on Patrick's life. And understandably, Patrick is overwhelmed with thankfulness.

"I am deeply grateful to my donor and his family," said Hardison in a statement to NYU Langone.
"I hope they see in me the goodness of their decision."
Our God is truly a miracle worker. Check out how He saved this little girl after her heart stopped for more than 12 minutes!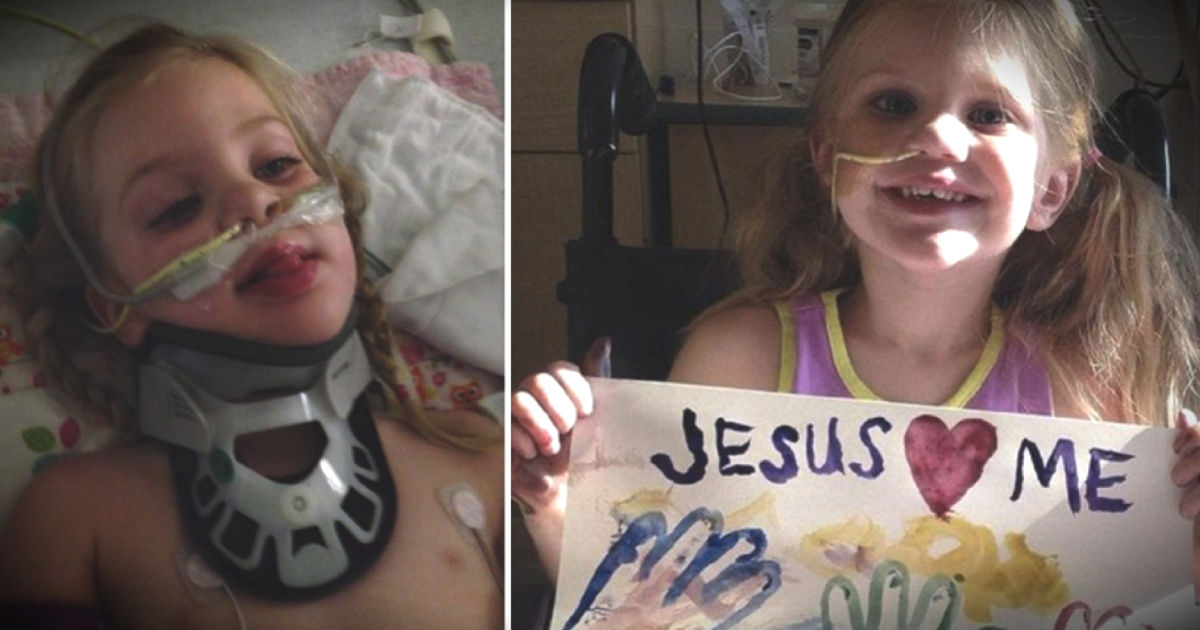 h/t: GodUpdates
They's lost their baby and the ability to conceive...then God did THIS!