When Chris Price discovered he had only six months to live, he proposed to the love of his life. Then, he spent the rest of his days on earth making sure that her dreams came true.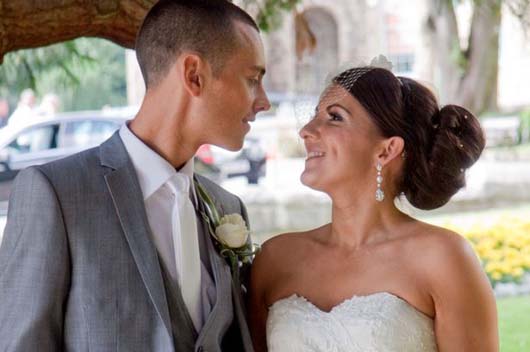 Chris Price was only 26 years-old when he was diagnosed with terminal cancer. He didn't wallow in misery, though. He decided that he wanted to make sure that his girlfriend, Ceri, got everything she ever wanted.
The loving couple had a gorgeous wedding at a beautiful chapel with Ceri's four children as the guests of honour. Then, the proud husband and father took his new family for a vacation at Disneyland Paris.
After being home for a few weeks, he surprise Ceri with a trip to New York for a weekend of sightseeing and shopping. He didn't spare any expense. Whatever Ceri wanted, he gave to her.
Then, he booked a trip to Las Vegas for Ceri's birthday... but he ran out of time. The loving husband and father was gone. He died in an embrace, held in Ceri's arms. Chris finally lost his battle to cancer.
His funeral was held in the church where he was happily married just six months earlier.
God has a plan for all of us, even if we can't understand it. Let go of your burdens and have faith in the Lord. He would never give us a challenge we can't handle.
(via Wales Online)