A little girl and patient at the Cincinnati Children's Hospital is going to make Christmas a lot brighter for her fellow patients this year.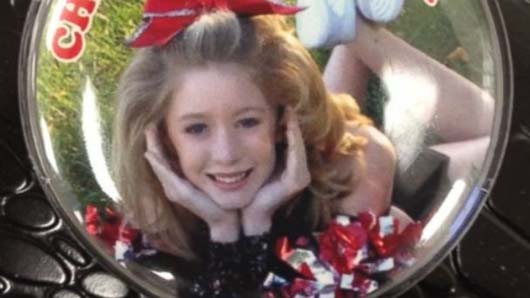 She decided to work very hard to give out presents and Christmas cheer. This year, she will donated over 4,000 toys to other children.
Savannah Day, of Troutsville, VA, was diagnosed with Chiari malformation. She needs to undergo brain surgery, but while she is at the hospital, she wanted to make life better for other sick children. So, she and her two sisters, 6 year-old Chloe and 17 year-old Sierra, collected the toys in less than three months.
"I think it was in the moment of them finding out that they would be in Ohio for Christmas that they wanted to bring Christmas to everybody else that was here," the sisters' mother, Michelle Day, told ABCNews.com.
"They looked at me and said, 'We're not going to have a Christmas so we want to take Christmas to everyone that's not going to have a Christmas like us,'" said Michelle, who was told by the hospital that there would be 500 patients at Christmas. So, their goal was to find 500 toys.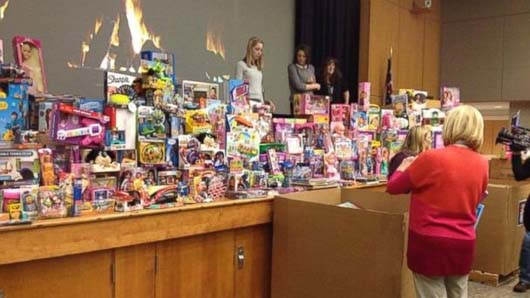 "I told the girls, and they never flinched and said, 'We'll just ask more people, Mom,'" she said.
All three sisters are cheerleaders, so they used their fund-raising experience to help sick kids. They created a Facebook campaign called "Cheer 4 Savannah" and spread the word through their squads.
Soon the cheerleaders of opposing teams, local companies and even Little League teams were donating to the cause.
"Toys have just been coming to the house," their mother said. "My husband's employer agreed to house them so we've just been sorting, labeling and boxing them."
By the time the girls were ready to leave for Ohio, they didn't just have 500 toys. They had over 4,000 toys.
Savannah and her sisters presented the toys to hospital officials. The toys will be distributed to current patients and future patients as Christmas draws closer. With the leftover toys, the hospital plans to re-stock its playrooms.
It's such a blessing to see this sort of kindness in the hearts of children. Help spread their love and generosity by sharing this story and spreading kindness yourself.