It was an ordinary California afternoon when college student Stephanie Schechter decided to go surfing on her watermelon painted surfboard after class.
She always gets to see the beautiful animals. Stephanie wrote, "When the water is clear, I can see beautiful fish, rays, and sharks -- usually the kind that don't bite. One of the most breathtaking sights is to watch migrating whales pass through, but usually they're pretty far out to sea."
This time Stephanie got to see a sea lion, although she had seen her share of them before, this time was extra special.
"It is rare for them to hop up on boards!" said Stephanie.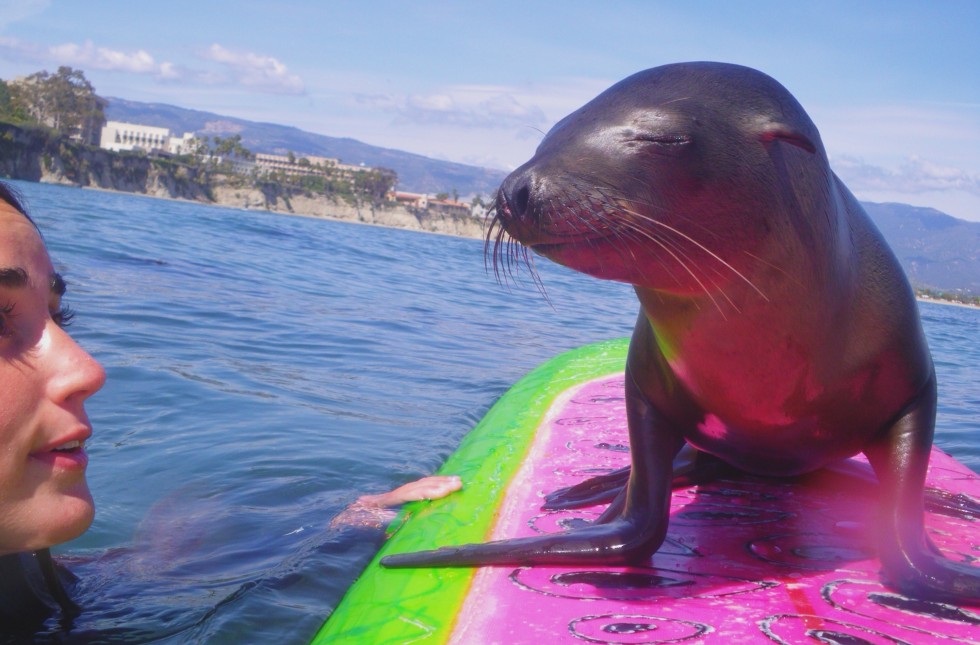 This little pup didn't just make itself at home on the surfboard, it needed some extra love so it snuggled up close to Stephanie. The pup was abandoned by its mother and malnourished. She named the cutie pie Winifred the Pinniped.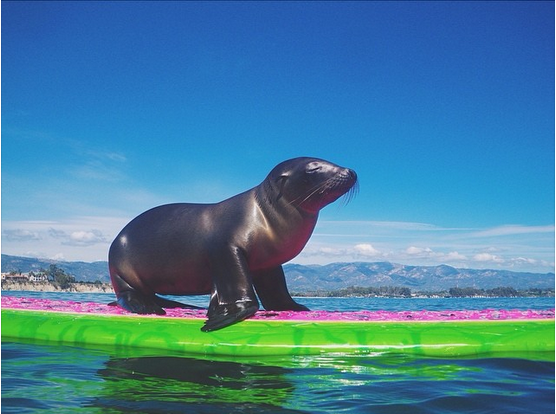 "I knew she must have been unwell, because she was quite a young pup to be away from her mother, but she didn't seem injured or sick! I coaxed her back into the water but she hopped right back onto my board, cuddling and nuzzling up to me, as if I was her mother,"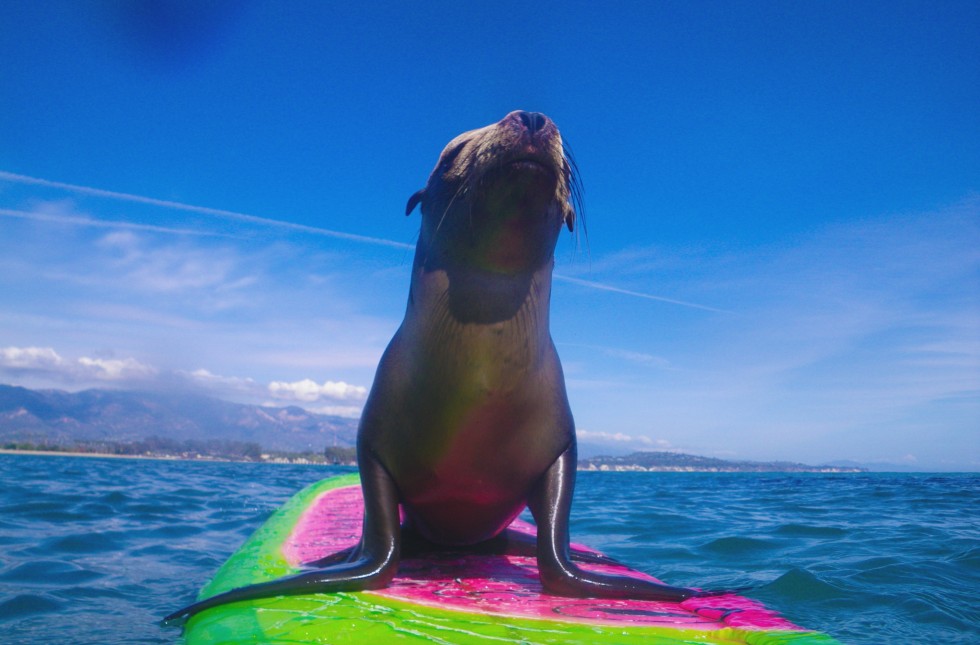 "A young boy and his father saw me, and paddled out. They too were excited, and the boy even asked me, 'are you a mermaid?!' They were also kind enough to use my camera to take a picture of me with the pup (my selfie attempts weren't working out so well)! When the young boy paddled up to my board, approaching the pup, she growled at him, and waddled over to me for safety. The boy and his father went in to look for help, but no one of authority was around!" Stephanie recalled.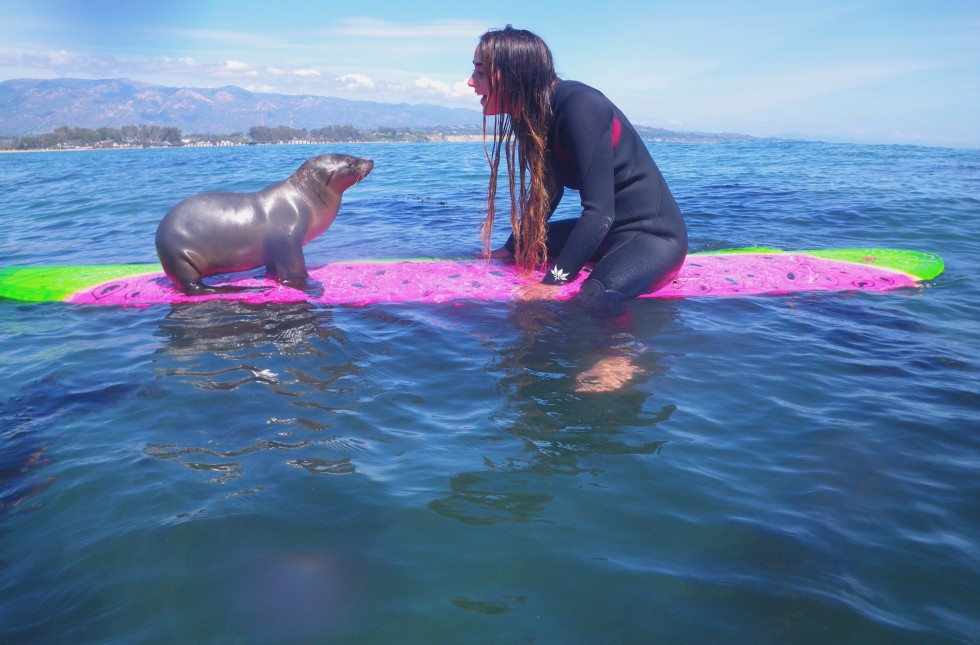 A few hours passed and Stephanie called Paul Stark, a sea lion authority with the Santa Barbara Marine Mammal Center. He came by and scooped up the pup. And after a month of rehabilitation, Winifred was fully recovered and nourished and released back into the big blue ocean.
Check out this seal snuggeling with a diver: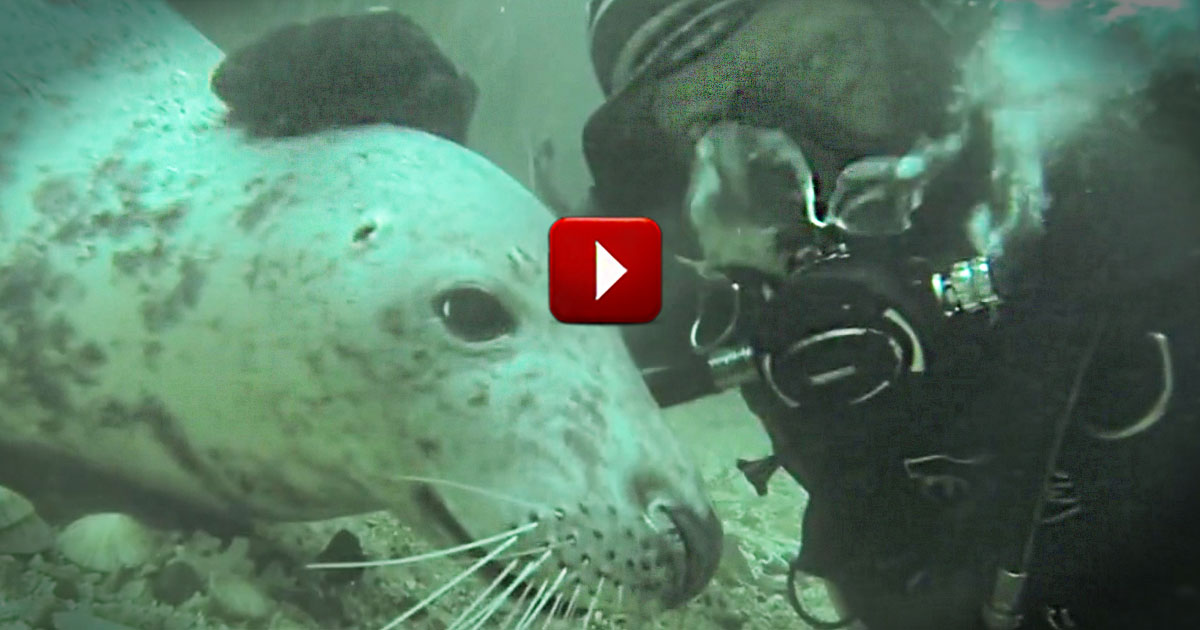 Credit: Huffington Post