A surfing dog is making dreams come true for a terminally ill teen. You read that right, a SURFING dog.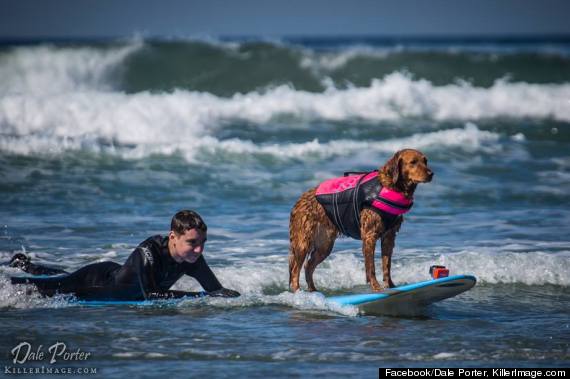 Caleb Acosta was diagnosed with stage four brain cancer, and shared his dream with Make-A-Wish Foundation of riding the waves with Ricochet, the surfing dog.
Ricochet is the "only dog in the world" that surfs with people who have disabilities and kids with special needs. God uses this sweet and talented dog to bring joy to others who have had some difficult road bumps in life.
"I just felt almost normal, finally. It felt really good to be free, not worrying about anything . . ." Caleb said.
Caleb's family was happy for this special opportunity for Caleb to play in the surf and take in some other sights in California like Disneyland and a Huntington Beach pier fishing trip. They're treating EVERY day like the gift that it is and trying to live each day to the fullest.
". . .with God's help, everything is possible. So I know he has a plan for me." Caleb added.
God bless and keep this amazing young man and his family, who are an amazing example of how we should all live our lives!
credit: Huffington Post