Katie Piper thought her life was over when a hired hitman threw sulphuric acid in her face. The brutal assault left the 24-year-old up and coming model/TV personality disfigured and fighting for life. But she's come a long way over the years. And now, 33-year-old acid attack survivor Katie Piper is using her story to help inspire others!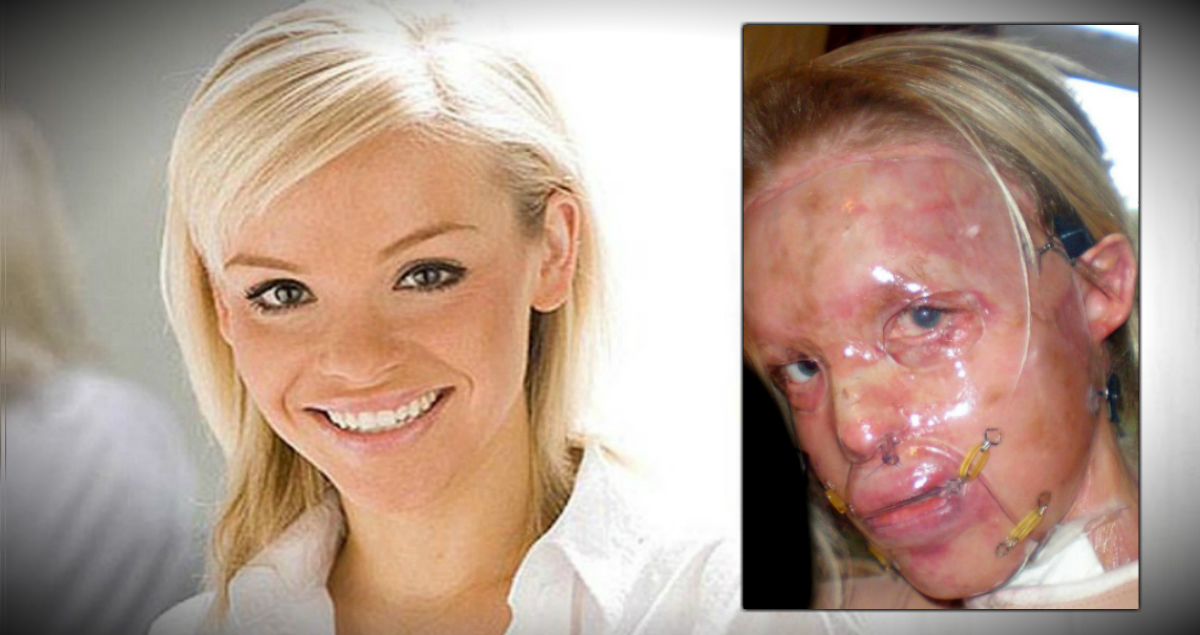 Credit: PA / Channel 4
The Attack
Katie dated Daniel Lynch -- the man who orchestrated the attack that forever changed Katie's life -- for just two weeks. Daniel turned violent after the brief romance ended. In a fit of jealousy, he hired a hitman named Stefan. Stefan approached Katie on the streets of London, dousing her in sulphuric acid.
RELATED: Woman's miraculous recovery after being set on fire in a fit of jealousy
The fact that both men received life sentences (Daniel actually got two) offers some consolation. But unfortunately, Katie was sentenced to life, too. A lifetime of dealing with the physical, medical, and emotional effects of the horribly cruel acid attack.
The Aftermath
The corrosive acid severely burned Katie's nose, throat and mouth, as well as partially blinded her in one eye. It terribly disfigured her face, almost as though it had melted. The short time it took Stefan to toss the acid, a matter of mere seconds, completely changed the trajectory of Katie's life.
"You think -- 'Well, OK, she's still here, she's still alive, thank God' -- but you couldn't really see what was going to happen after she left hospital," Katie's mom, Diane, recalled.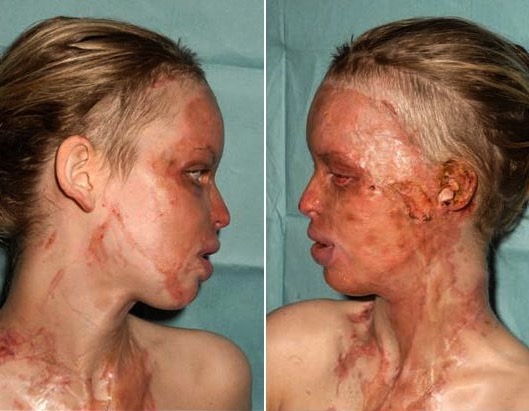 Credit: Mohammad A Jawad via ABC News
The recovery process ahead was long and painful. In fact, while still in the hospital, days after the attack, Katie wrote a note to her mom asking that she kill her. Diane started keeping a diary of Katie's progress as a means of encouragement.
"I wanted to show her that this wasn't the end," Diane said. "This was just the beginning, and she would get better. And there was the proof."
RELATED: Pup who was doused in acid is incredibly loving after her rescue
Overcoming
Over roughly the next decade, Katie endured hundreds of surgeries. She's worn special masks, had tubes in her nose and tons of other treatments.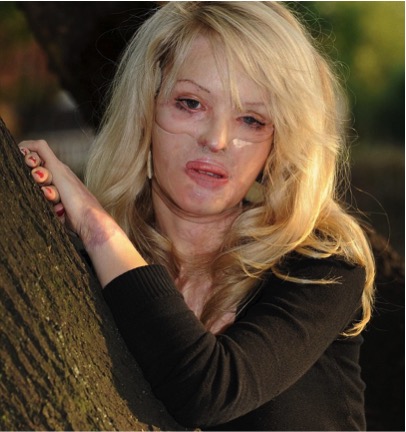 Credit: Craig Hibbert via Daily Mail
But with the love and support of her friends and family, she persevered.
"In the beginning the surgery overtook my life," says Katie. "Now I have a life and my surgery fits around it."
Katie's progress has been miraculous. God has transformed the horrific and traumatic event into a platform for Katie. And it's one she is incredibly passionate about.
Katie began speaking publicly about her experience as an acid attack survivor, developing a heart for women who've become obsessed with self-image. Katie has made it her mission to inspire and encourage women to accept themselves as they are. She evem started her own charity, the Katie Piper Foundation, to support other burn victims.
RELATED: A woman disfigured by her boyfriend in an acid attack uses her story to inspire
Moving On
Katie's perseverance has been an inspiration to so many over the years.
The acid attack survivor has found happiness in her personal life, too. After such a malicious attack, it had to be difficult to trust again. But God led Katie to Richard Sutton, and the two wed in 2015.
"I feel so lucky to have met my husband – he's a gift from God," Katie said. "He's an amazing person who changed my life for the better."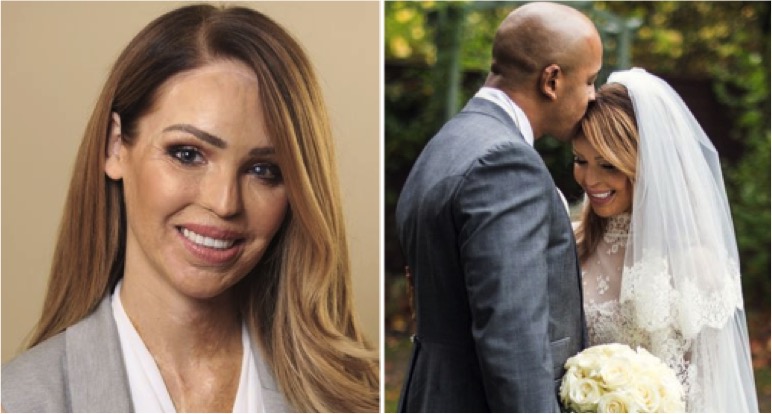 Credit: Adam Gerrard/Daily Mirror (left) / maddybennett.co.uk (right)
God blessed the couple with a beautiful daughter, Belle. And Katie's past has made her even more appreciative of the gifts God gives us in life.
"The whole chapter of getting married and having a baby was something I had hoped for – but I knew it was a luxury and it doesn't happen to everybody," Katie said. "I felt even more joyful because I wasn't sure if it was something I'd be privileged enough to experience."
What she's endured has been incredibly difficult. But God clearly had a big purpose for Katie's life!
"And we know that all things work together for good to them that love God, to them who are the called according to his purpose." Romans 8:28
Her fiancé tried to kill her and buried her in a shallow grave, but God had bigger plans!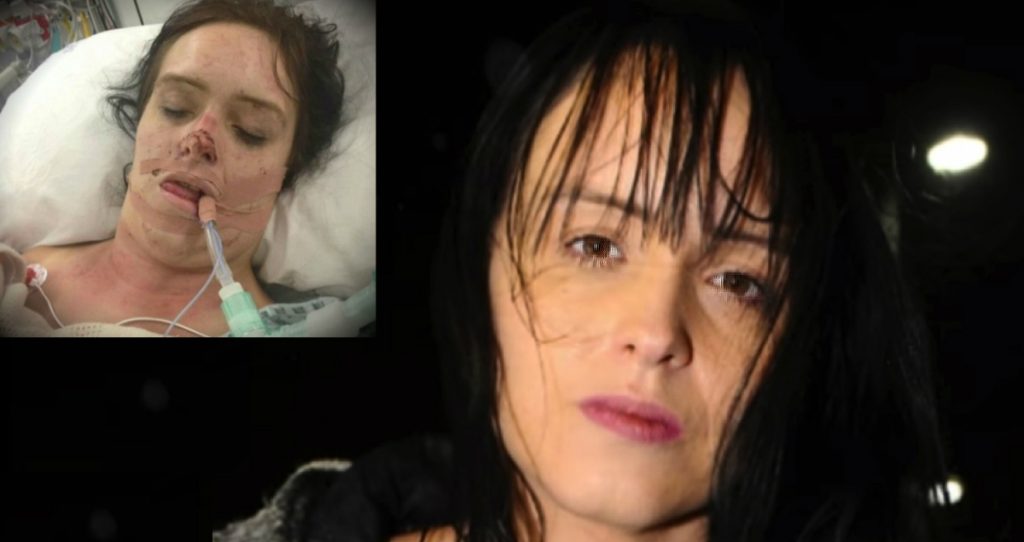 h/t: GodUpdates