Most folks remember actor Kelsey Grammer from his years on TV hits Cheers and Frasier. Others remember him from the news headlines reporting on his battle with drugs and alcohol. But former Frasier star Kelsey Grammer is putting all that behind him, thanks to the saving grace of Jesus!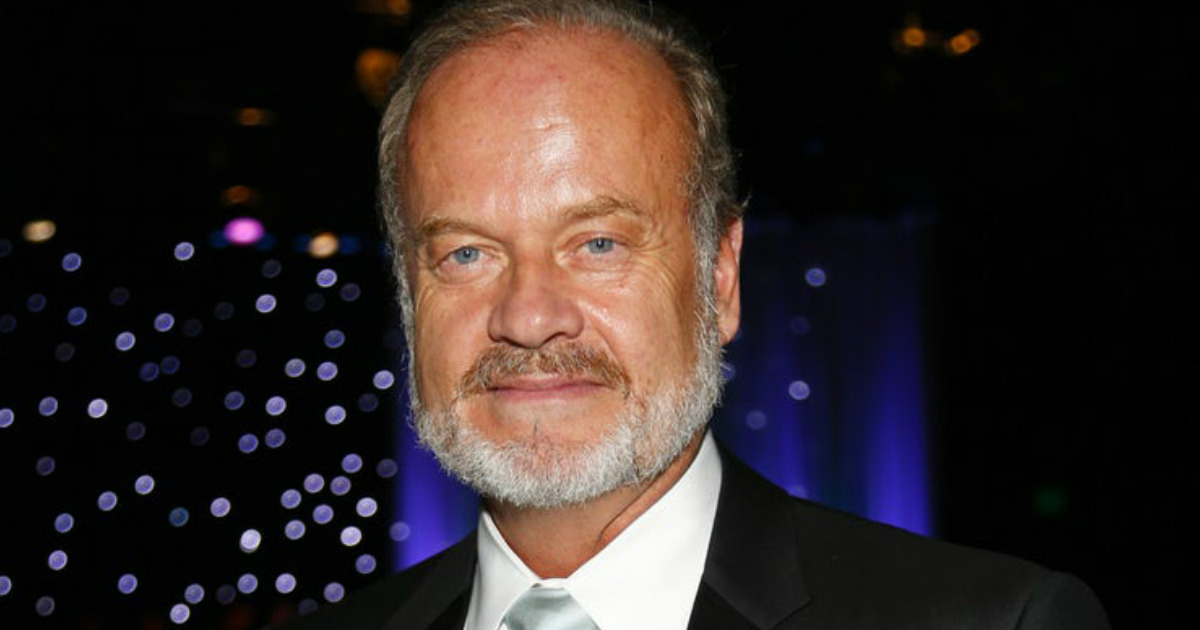 Life has been anything but easy for Kelsey Grammer. His parents divorced when he was just two years old. He and his younger sister, Karen, were raised by their mother and grandfather.
Growing up, Kelsey was introduced to faith. But then a slew of personal tragedies bucked his beliefs.
"I had a very spiritual youth. Then I had the challenges of a couple of really big tragedies," Kelsey said.

A Life Plagued By Loss

Kelsey was never very close to his biological father. His grandfather, Gordon, took the place as "Dad."
"He was the one. He raised me, basically," Kelsey Grammer said.

Kelsey was only 12 when cancer ended his 63-year-old grandfather's life. Then, just two years later, his biological father was shot to death during a home invasion. And somehow, the guy who murdered his father got off.
RELATED: George Strait Held On To His Faith To Overcome Tragedy
Even though Kelsey wasn't close to his dad, it was a lot for a 14-year-old to process. Still, he clung to a faith he didn't fully understand -- yet.
"In my situation, whatever set of things I was given as a child, I turned to a sense of faith that was kind of founded in an understanding of the absurdity of what goes on here, but supported by a belief in something bigger than myself," Kelsey explained.

Unfortunately, there was still more tragedy to come.
In 1975, Kelsey's sister, Karen, was raped and murdered. A few years later, two of his half-brothers were killed in a reported shark attack.
The hardship took its toll on Kelsey and his faith.
"I probably lost it. There was a time when I abandoned the effort to find a reason to be alive," he said.
The Dangerous 'Gift' Of Fame

Kelsey Grammer always knew he wanted to be an actor. But his years of fame were as much a curse as a blessing.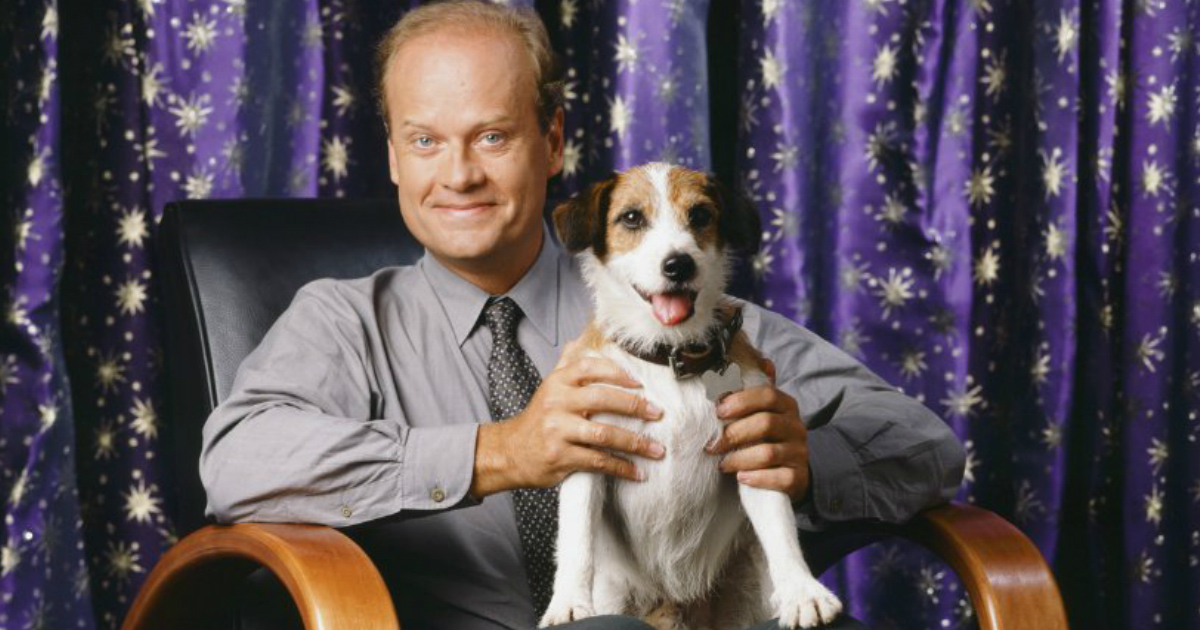 Kelsey had experimented with drinking when he was younger, but he could never really afford it. But once Cheers took off, he suddenly had unlimited access to a way of numbing the pain of the past, albeit a destructive one.
"I liked it. I liked the way it made me feel," Kelsey said. "Maybe it was because I was running away from the feelings that weren't, you know, as comfortable as I wanted them to do be, and maybe I do have a self-destructive part of me."
As Cheers came to an end, Kelsey realized his drinking had gotten out of control. He spent some time in rehab. Unfortunately, as soon as he got out he turned to cocaine. But his time in rehab at least laid the groundwork for future rehabilitation.
"It kind of introduced me to the idea of the fact that addiction was something you could actually, you know, deal with, rather than, you know, control," Kelsey explained.

RELATED: Christian Comic Chonda Pierce On Her Late Husband's Alcoholism
Kelsey battled addiction for many, many years. He finally became fully committed to recovery after drunk driving charges landed him in jail. Kelsey finally fully surrendered his pain and addiction to the Great Physician. Through the grace of God, he found his way back to faith.
"I do have an abiding faith that I don't categorize or characterize as any particular religion," he said. "And I believe that god doesn't ask us to do things we can't handle."
Facing Tragedy In Faith

Kelsey's self-destructive lifestyle took its toll on his relationships, as well. He's been through 3 failed marriages.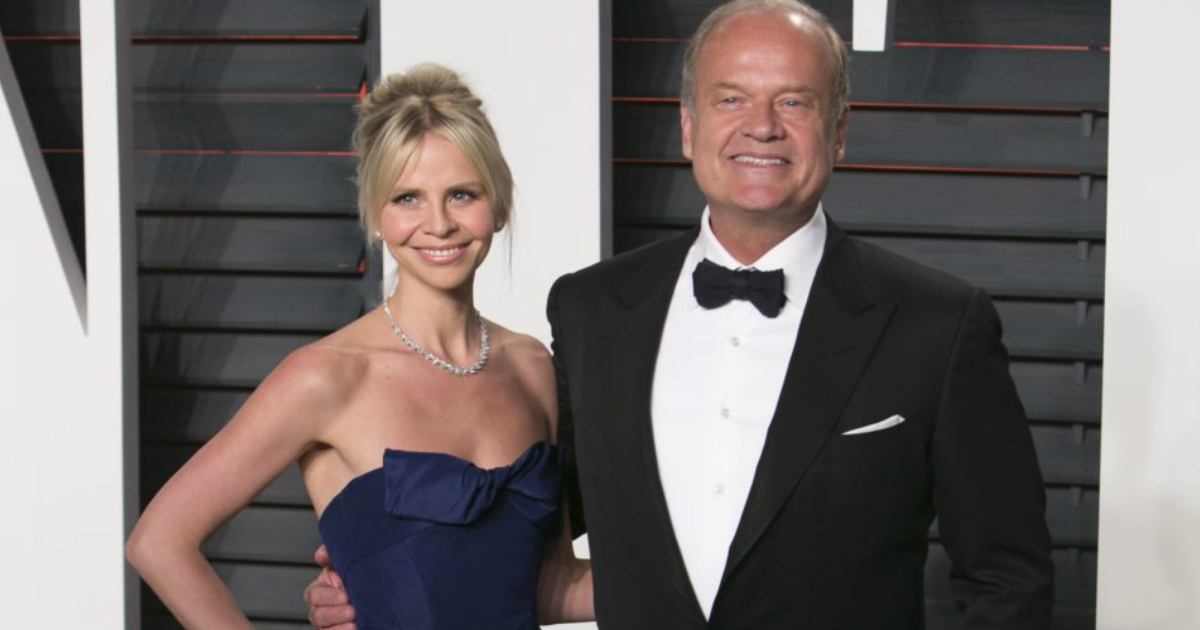 But with his faith in tact and the chains of addiction broken, he's finally back on solid ground.
"It takes me a while to figure things out," he says. "I usually have to repeat a lesson or two – maybe three times! I survived my previous relationships just in time to land in a place where I could be in a relationship with a terrific person."
Of course, faith doesn't mean an end to tragedies and trials. Kelsey and his wife, Kayte, experienced their own string of tragedies when trying to have children. The couple suffered several devastating miscarriages.
RELATED: 12 Celebrities Who Know The Pain Of Miscarriage
But faith allows us to face and endure adversity with God by our side. And it makes all the difference in the world!
Kayte and Kelsey finally welcomed several children -- Faith (now 5), and sons Kelsey Gabriel (2) and Auden (8 months).
"These things are hard," Kelsey says of their struggle to conceive. "But when it's good, it's magnificent."
A Life Restored

Since God has restored Kelsey Grammer's life, the actor has been able to rekindle relationships with the children from his past relationships. Kelsey's troubled past taught him that tragedy is a part of life. But through Jesus, he's learned to deal with the pain rather than try to numb it.
"I just put [that pain] where it is: in the past," he says. "But it's a pain that you can always stumble into again – it's with you 24/7, especially in the case of tragic death, and there have been a few of those."

In regards to his past addictions, Kelsey says he's careful to "never get so confident that I think I just defeated the beast, or whatever." But Jesus has helped Kelsey get to a place where he no longer needs nor wants the temporary escape offered by drugs and alcohol. And it's his faith that keeps him moving forward.
"As a Christian, we always fail because we can't become Christ. But I can try at least to emulate the best qualities, even if I may fall short," he says.

What a powerful testimony of the redeeming power of Jesus Christ!
h/t: Christian Headlines
YOU MAY ALSO LIKE: Drugs Took Over Until Former Hee Haw Star Lulu Roman Found Jesus