It all started when Ryan Elizabeth White, a 10 year-old, began learning about orphaned children. She donated every penny she had to them and cried at night for their plea. Ryan encouraged her parents to adopt an orphan... and eventually, they did. But who they adopted is unique.
Shelly White didn't think it was practical for her family to adopt a child. They lived in Louisville, Kentucky, and were struggling like many other families through the recession.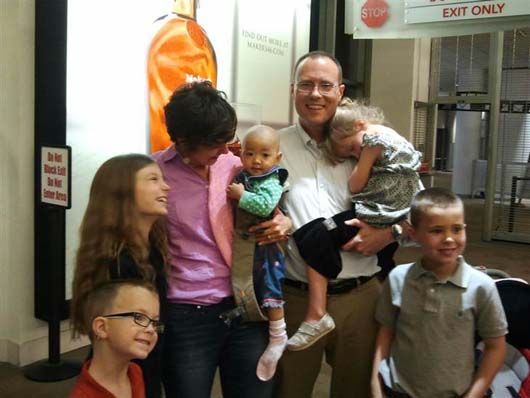 Their little girl's persistence led the family to Show Hope, an orphan advocacy group, and the family of nondenominational Christians prayed for the youngsters on the group's website.
The family learned about a 1 year-old girl living in a Chinese orphanage with a cancerous tumor. The girl was facing this challenge alone... and she might not even live a year. The family fell in love.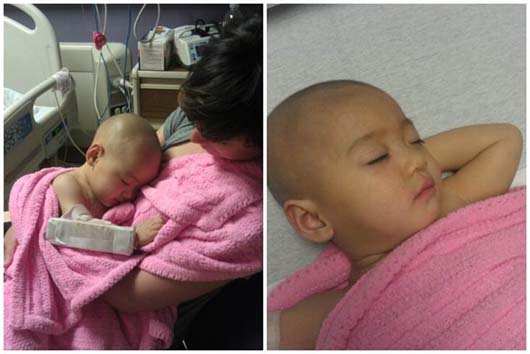 Adoption would cost at least $20,000 and the family wasn't sure how they would be able to afford to adopt Mya, the baby girl.
Hal White recalled his wife asking: "'If we can agree that money is the only reason why we wouldn't do this, can we depend on our faith, and know that God will provide?'"
"Absolutely," he answered.
Only days later, Mya was adopted. The Kosair Children's Hospital in Louisville even committed to treating Mya at no cost to the Whites, which allowed the girl to receive a one-year medical visa and come to the United States before an adoption was complete.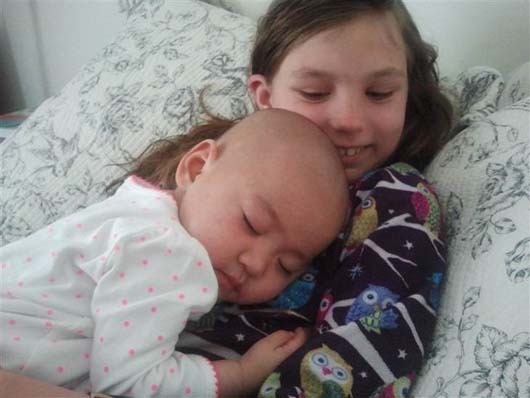 Mya has rhabdomyosarcoma, cancer of the connective tissue, in her pelvis. After several rounds of chemotherapy, the tumor has already decreased in size.
We pray that the treatments continue to help this little girl. It's amazing that one family could be so selfless and put so much faith in God. The White family is an amazing example of Christian kindness and faith to us all.
(via today.com)