After a dog's owner was hit by a drunk driver in his own home, he was rushed to the hospital. Even though he was taken to a hospital by himself, his loyal dog Burke showed up at the emergency room, concerned for his best friend.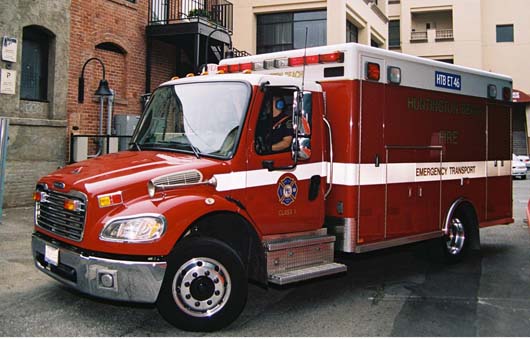 An intoxicated truck driver crashed into Jeffrey Groat's Idaho home last week, injuring the family. Burke the Great Dane was so concerned about the well being of his owners, he left the house in search of them and found them at the emergency room.
He was taken in by an individual that found him hanging out near the hospital's entrance, but after the story was in the paper, it was obvious what happened.
"[Burke's] been hanging out in the guy's living room," Brandi Bieber, a family friend, told the Coeur d'Alene Press. "They picked him up Thursday night near the emergency room. We think maybe the dog followed the ambulance and sounds of the sirens."
Burke must have followed his family over to the hospital, following the sirens and ambulance.
While hospitalized with a broken collarbone, shoulder and ribs, Jeffrey repeatedly asked about his dog, who he thought had gone missing. Thankfully, the family was reunited with the concerned Great Dane.
"It was unbelievable," Groat told the Press, describing the surprise reunion organized by his friends. "It made my day. I didn't even feel my broken bones then."
(via)