A country music festival in Las Vegas quickly turned tragic when a gunman opened fire on the crowd, killing more than 50 people and injuring hundreds more. When faced with such senseless violence, it's tough to find the good. But Las Vegas shooting survivor Taylor Benge, who went into the concert agnostic, managed to see not just the good, but the divine. And he came out completely changed.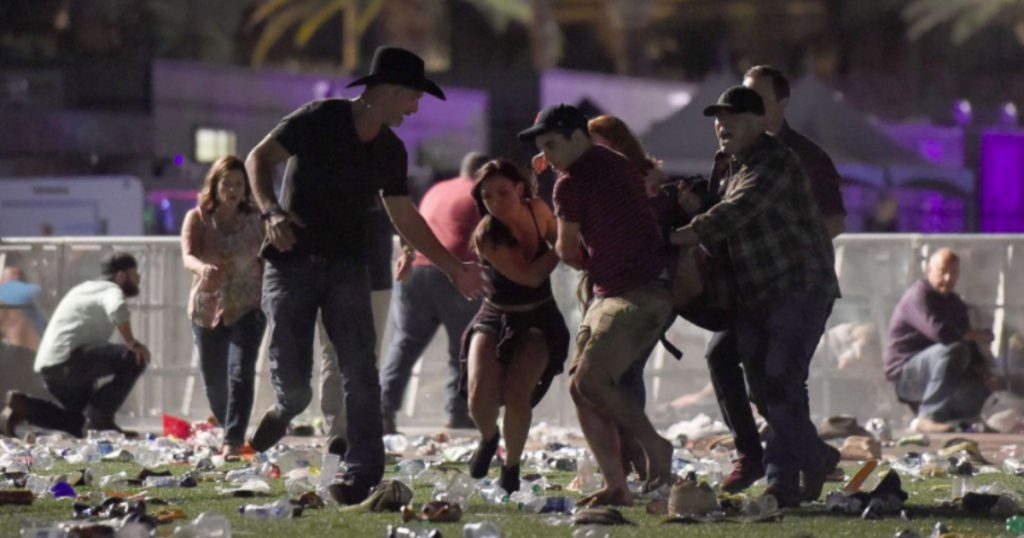 Sometimes the things that test our faith, can also help grow it. When Las Vegas shooting survivor Taylor Benge went into the concert on Sunday, October 1, 2017, he didn't really have any faith to speak of. He was pretty much indifferent towards the existence of God.
RELATED: What Does Prayer Accomplish When Tragedy Strikes?
But as the horrific attack unfolded, something inside Taylor changed.
Light In The Darkness

The gunman's shooting spree -- the worst in modern US History -- has been labeled by the President an "act of pure evil." And yet, the horror was met with acts of heroism and humanity as the attack unfolded.
"I saw a bunch of people trying to help," Las Vegas shooting survivor Taylor Benge said. "Unfortunately, I also saw a lot of loved ones with their significant others holding them as they passed."

WATCH: Las Vegas Shooting Survivor Taylor Benge Talks About Attack
Taylor recounts how his own sister risked her life to shield him -- a moment etched into his memory forever.
"My sister, being as noble as she, she actually threw herself on top of me and was saying, 'I love you Taylor, I love you.' And I'll never forget that."

RELATED: Chick-Fil-A's Compassionate Response To The Orlando Tragedy
The Bible cautions against being lukewarm in our faith. And in the midst of the attack, Taylor had to choose whether to lean into faith or abandon it entirely. And we're so glad to hear him tell of how he completely surrendered his fate to God during the terrifying time.
"I was agnostic going into that concert and I'm a firm believer in God now," he said.

WATCH: Las Vegas Shooting Survivor Taylor Benge Talks About Finding God
In this broken world, you'll always find evil. But you'll also find the light pushing back against the dark. And we know to whom the ultimate victory is promised.
"The light shines in the darkness, and the darkness hasn't overcome it." John 1:5
h/t: GodUpdates
YOU MAY ALSO LIKE: Woman Attacks 4 American Girls With Acid, Then Victims Call For Prayers For Their Attacker