Virginia is a ham of a Juliana pig, but she's not aware of that fact at all. Virginia thinks she's a dog, and we are okay with that because it is one of the cutest things we've ever seen.
Virginia is potty-trained, uses the doggy door, and just has to snuggle up. "I think the dogs realize that Virginia is not a dog," her owner explained. "They are a lot gentler with her when they play than they are with each other. I don't think Virginia realizes that she isn't a dog. We got her when she was 3 months old so she grew up around them."
If you look too fast you'll miss it. One these pooches isn't really a pooch.
Piggy on a blanket?!?!? And spooning too?!?!? I want to be this pig!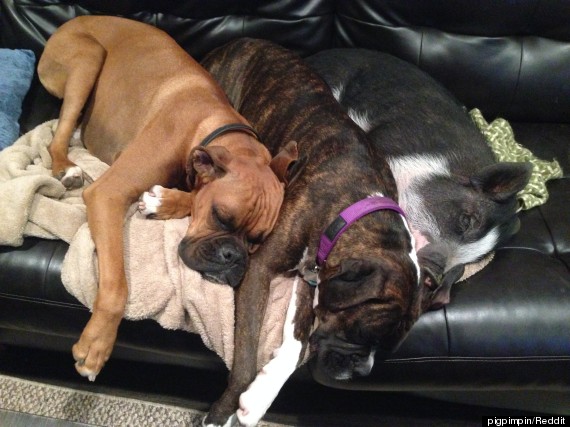 Time to sniff for bones!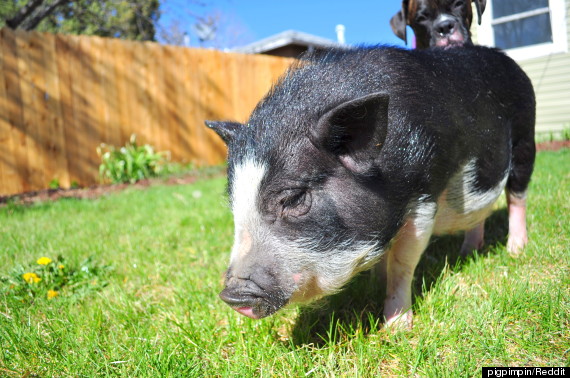 This piggy is anxious for her owner to get home.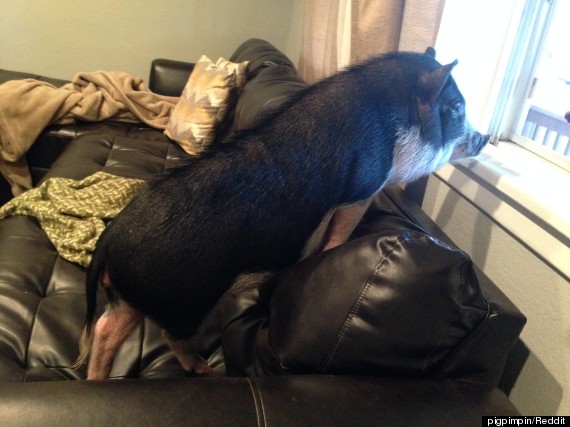 Now that she's home this piggyly wiggly could fly! (And would you look at that smile!)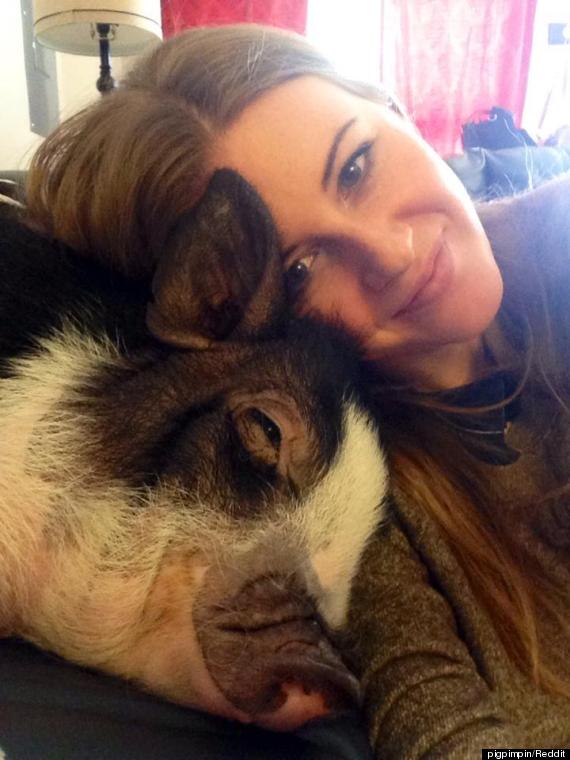 Credit: Huffington Post