Nine-month-old, Harper, has been waiting all of her life to meet the man of her dreams – her daddy that is!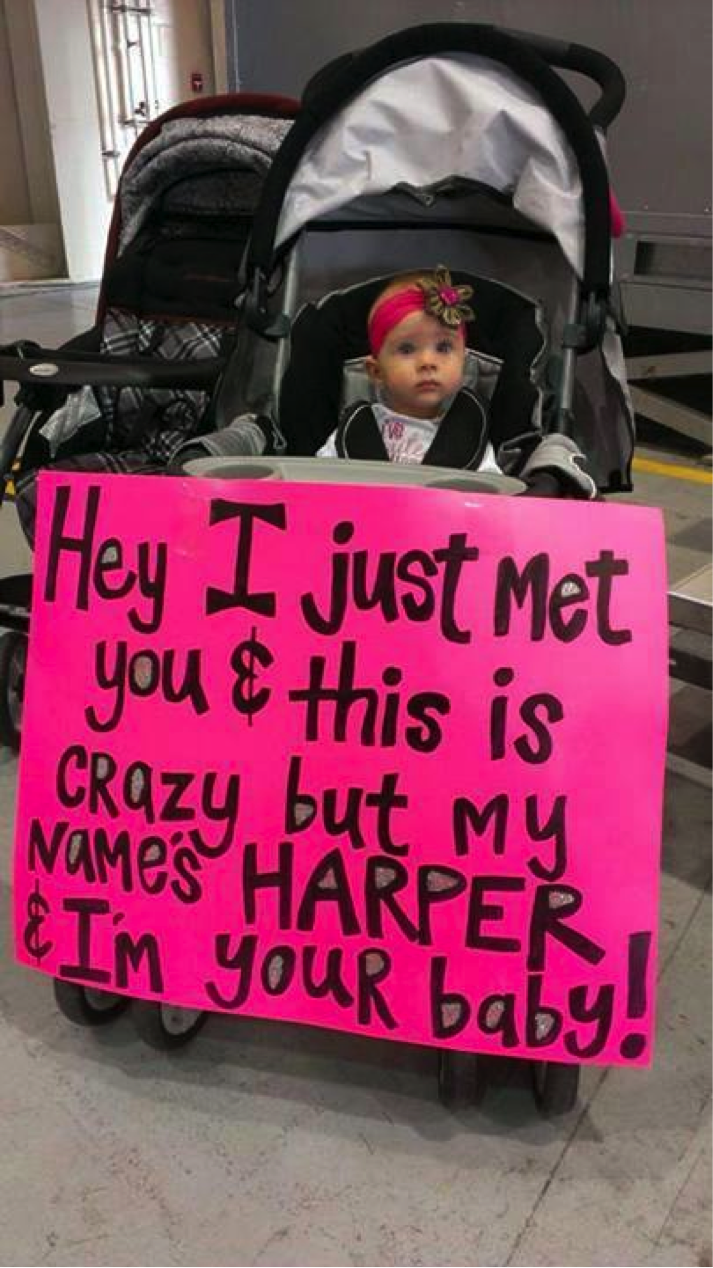 When Army Specialist Cole Tesar arrived home from his deployment, he was greeted by his loving wife Logan, and his beautiful baby holding this sign inspired by a popular pop song.
It was a long journey for the family, but by God's grace they were able to endure. "With ultrasounds and when I went into labor and doctor's appointments, it was hard not having him there," says wife Logan.
Cole expresses relief and happiness to finally be able to hold his family in his arms. "Knowing that when it was all said and done, I would be with my family, I would be able to hold my baby for the first time, and be back with Logan and start a family." said Cole.
We thank God for our men and women in uniform – and their families too. They sacrifice so much for our freedom, and we love them for it. Let's continue to keep them in our prayers!
Romans 5:3-5
We can rejoice, too, when we run into problems and trials, for we know that they are good for us -- they help us learn to endure. And endurance develops strength of character in us, and character strengthens our confident expectation of salvation. And this expectation will not disappoint us. For we know how dearly God loves us, because he has given us the Holy Spirit to fill our hearts with his love.
Harper's viral photo has started the most adorable trend! Look at all these little cuties welcoming their dads back home. Awww.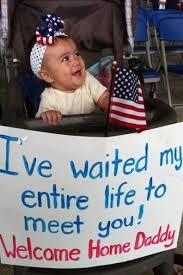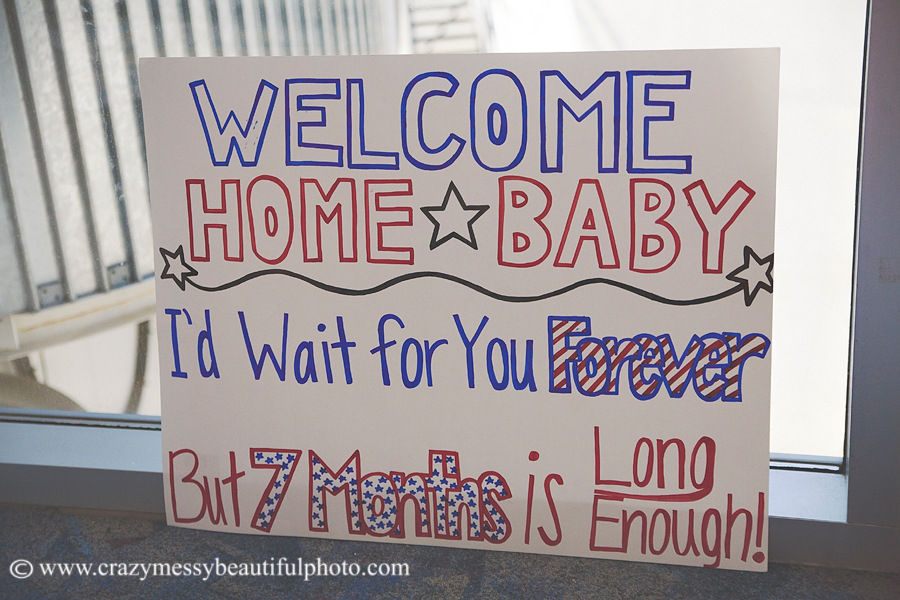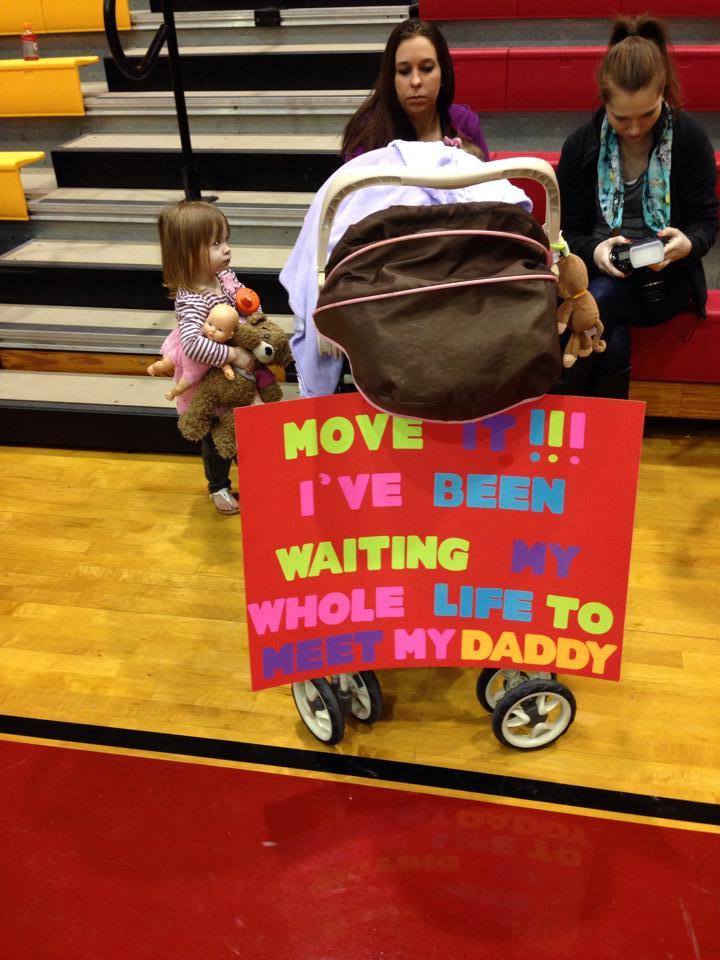 credit: Huffington Post