When Jennifer Juarez was pregnant, one night she instinctually felt something was wrong with her baby. In the womb, the little girl kicked up to 10 times in a half hour during the latter part of her pregnancy. Then, all of the sudden, she went still.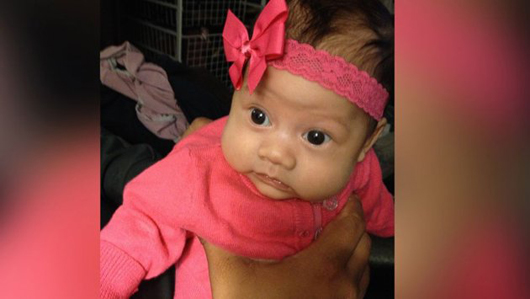 Jennifer went to the doctor and her little girl was delivered early via emergency cesarean section, but she was so pale at birth that when doctors tried to prick her foot to measure oxygen levels, they could barely get a drop of blood.
80 percent of her blood had drained from her body due to a fetal-maternal hemorrhage. The little girl was ghost-white.
They named her Hope. She was 6 pounds, 2 ounces at birth and she had a hemoglobin level of 3.8; an average baby should be between 10 and 15, according to doctors.
Hope will be okay, thanks to her mother's miraculous instincts. Whether it was a mother's natural instinct to protect her child, or divine intervention, Hope is only alive because of her quick thinking.
It's not known what happened to cause the fetal-maternal hemorrhage.
"A lot of times it's spontaneous," Jennifer's doctors said. "In a normal pregnancy the baby loses a little bit of blood, but it's rare to lose more. When she came out, she had lost so much it was difficult to draw any blood from her."
No matter what the explanation, Hope's survival is miraculous!
"It's so amazing she was able to survive and do so well," her mother said. "We are thinking God must have a special plan for her. Everyone asked us if we had named her after the situation. We didn't. But it was meant to be."
Dr. Nguyen agrees. "They say she is a miracle. Her name is very appropriate."
Thank God this little girl survived!
(via Yahoo)