Meet Anthony Cymerys! Anthony is one of the most well-loved barbers in Hartford, CT. Each Wednesday, Anthony sets up his chair in the shade of an oak tree in Bushnell Park. He stays there all afternoon and cuts the hair of anyone in need of a trim. There is one caveat to this service: the only payment he accepts is a hug!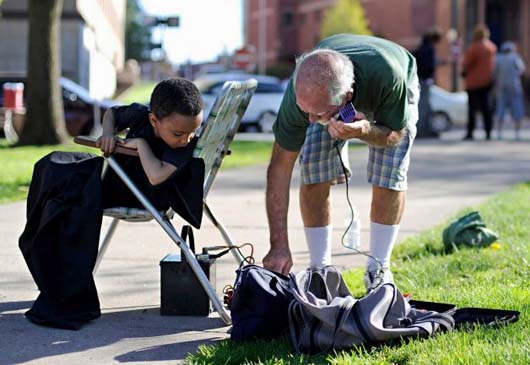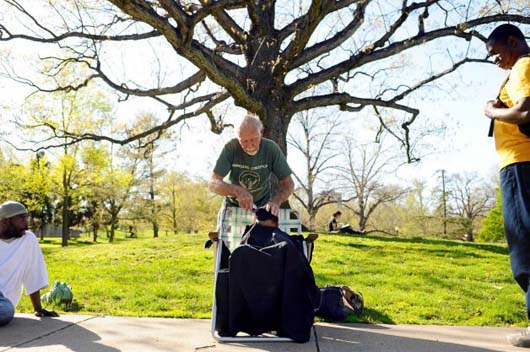 The 82 year-old is known as Joe the Barber (even though his name is Anthony). He began offering nearly-free haircuts almost 25 years ago whenever he retired from being a full-time barber. He was inspired by a church sermon to help the homeless and needy in his community. So he set up a chair, a razor and set out to help those living on the street stay well-groomed.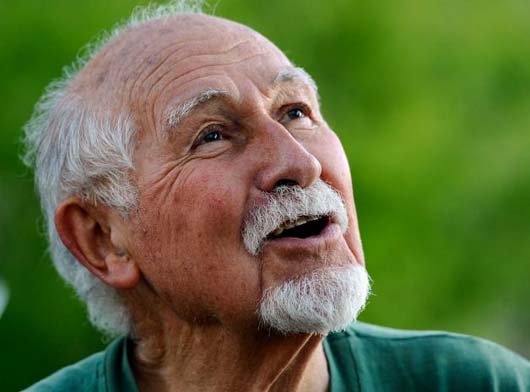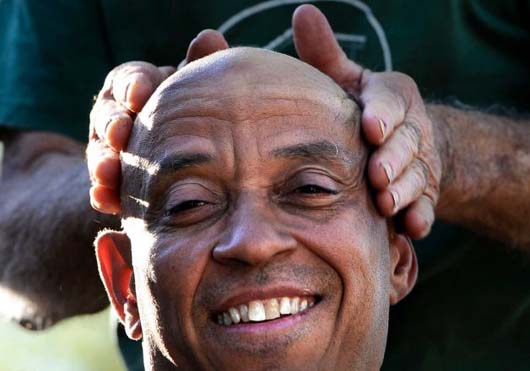 His clients line up on the park benches nearby, waiting for a trim. Sometimes on Wednesdays, a local church donates free lunches to those who are hungry. It's a wonderful thing, to see so many people get their basic needs fulfilled by those who care to help them.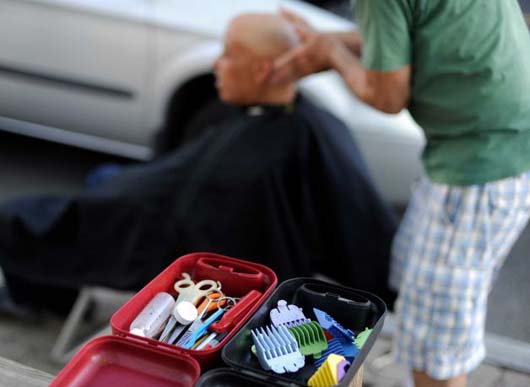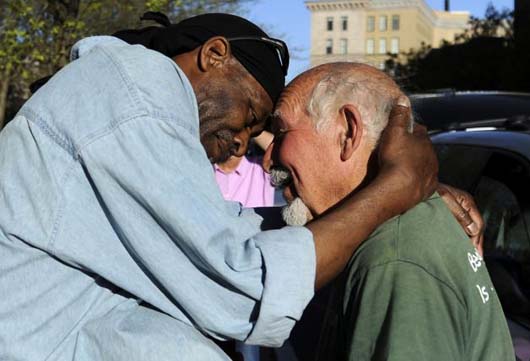 Joe the Barber sets up a folding lawn chair above a car battery; that's how he powers his clippers. One time recently, after a loud squeal came from the battery, he connected the clippers to his own car so he could keep giving people haircuts.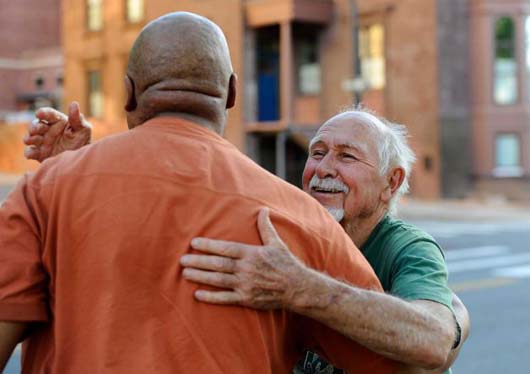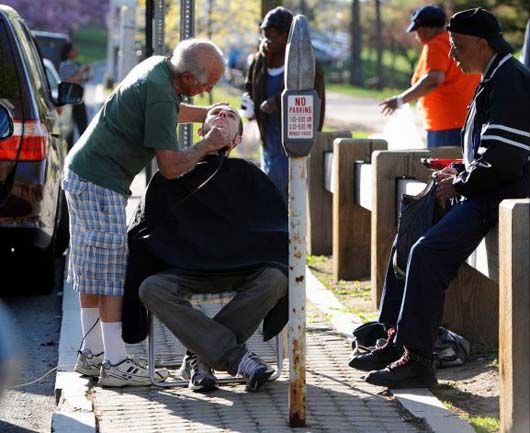 "It really is love. I love these guys," Anthony said. He paused and turned to his client in the chair, "You know I love you, right?"
Spreading love and caring for those around you is truly what this life is about. :)
(via MySanAntonio.com)