Some wonderful folks living in the mountains of Colorado Springs were wondering why the water from their rain barrel was empty almost everyday.
They finally gave up trying to figure out why it disappearing so they set up a hidden camera to solve this great mystery.
This is what they caught on camera!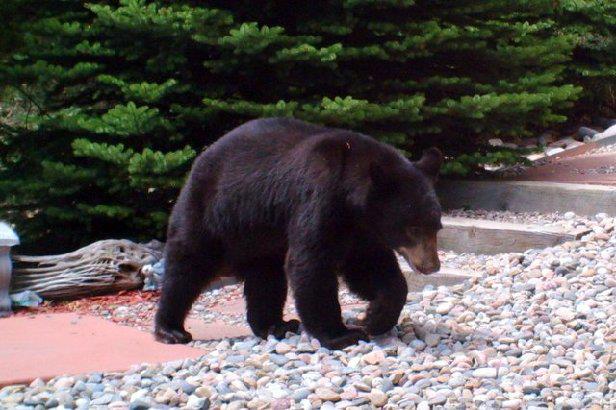 But he wasn't just drinking the water…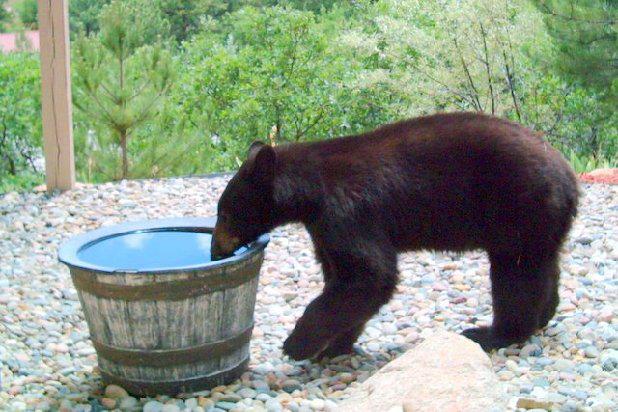 He was taking a dip in it too! He learned all of this from Goldilocks, by the way. ;)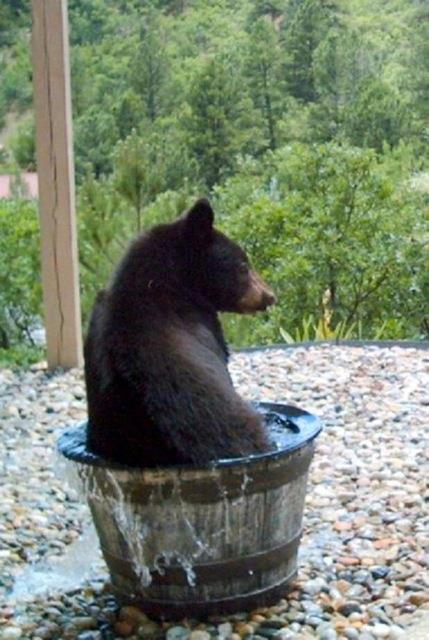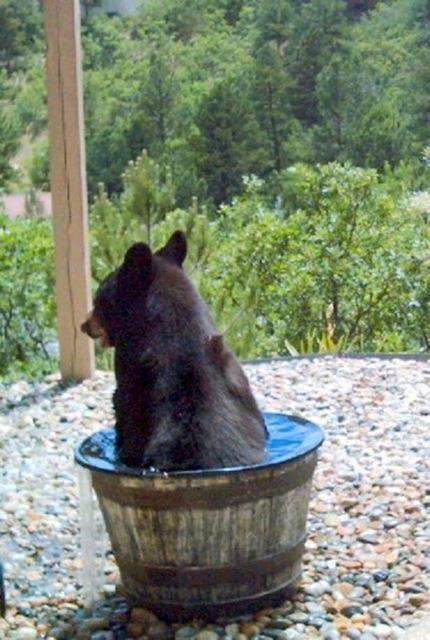 Just relaxing and enjoying the view...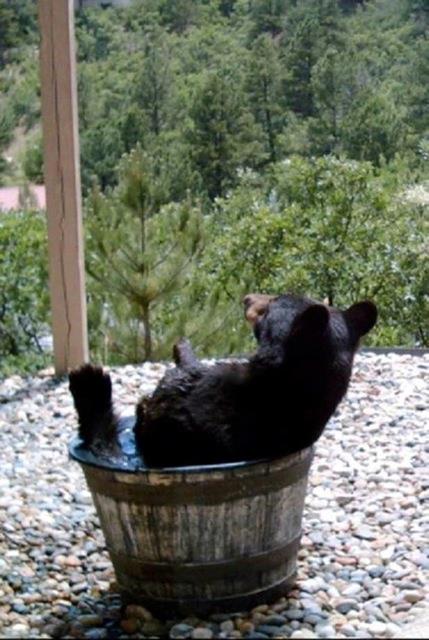 Hey wait, more water is spilling out!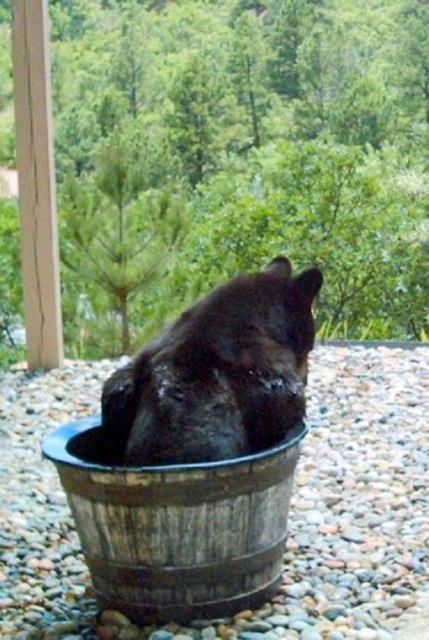 This bear is soaking it all it.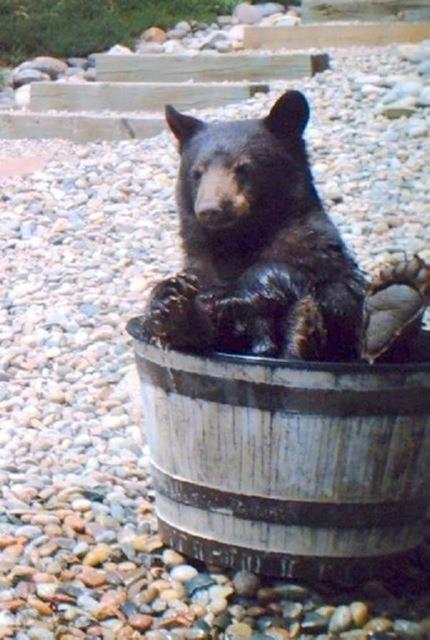 He wants to thank the humans for drawing his bath every day!
Credit: Cobblestone Creek Cottage and Lodging Co.