If it wasn't for his Bible, two bullets would have pierced his heart.
When Rickey Waggoner, a Dayton, Ohio bus driver, stepped outside his bus to make a repair, he had no idea that he would become the target of an alleged gang initiation.
Rickey was shot twice in the chest at close range, but because he kept a copy of the Bible close to his heart, it absorbed the bullets and prevented his almost certain death.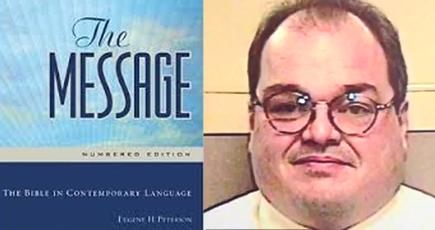 Rickey carried a popular version of the New Testament, titled "The Message." The book's author, Eugene Peterson couldn't have been more proud. "That's wonderful. I've heard stories about that happening during the second World War. I'm glad to be in the club."
Officers at the scene called the miraculous, life-saving event an "intervention."
"There was obviously some kind of intervention involved in this incident because (Waggoner) should probably not be here," Dayton Police Sgt. Michael Pauley said.
Thanks to God for this absolute miracle!
Credit: Dayton Daily News & WPTV