Iram Leon is an incredible man for MANY reasons - and will most likely be one of the most inspirational people you have ever heard of. He was the first runner to cross the finish line at the Gusher Marathon in Beaumont, Texas on Saturday with a time of 3:07:35. He also has brain cancer. He also finished first in the marathon (while battling brain cancer) by running behind his 6 year-old daughter that he was pushing in a stroller the entire race. Wow!!!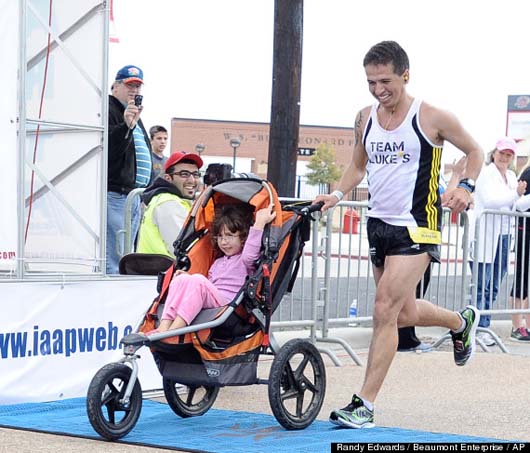 "Here sore, reflecting and grateful, I still can't believe that I won a marathon. Well, I came in second behind Kiana," Leon wrote on his blog.
Iram was diagnosed with cancer, a Grade 2 Diffuse Astrocytoma, after his 30th birthday. "Life goes downhill fast after you turn 30," he joked in an interview with The Huffington Post. Even though his spirits are high, he and his doctors know that he will not be able to beat this particular cancer. The doctors hope that he will be able to live until he is 40.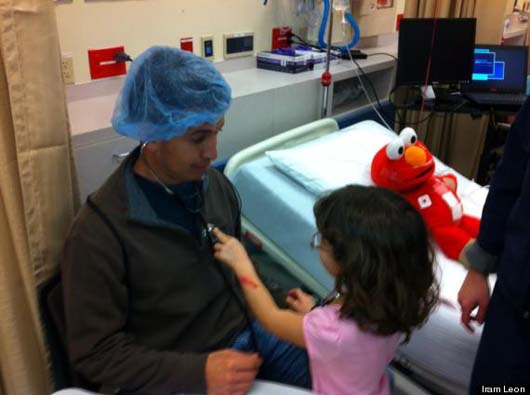 He stays strong for his daughter, Kiana. She knows that he is sick, but he tries not to burden her with too much knowledge about how sick he really is. They practice "911 drills" at home and she has helped him through seizures. She has even been just as strong as he has been and they are both dedicated to spending as much time with each other as possible.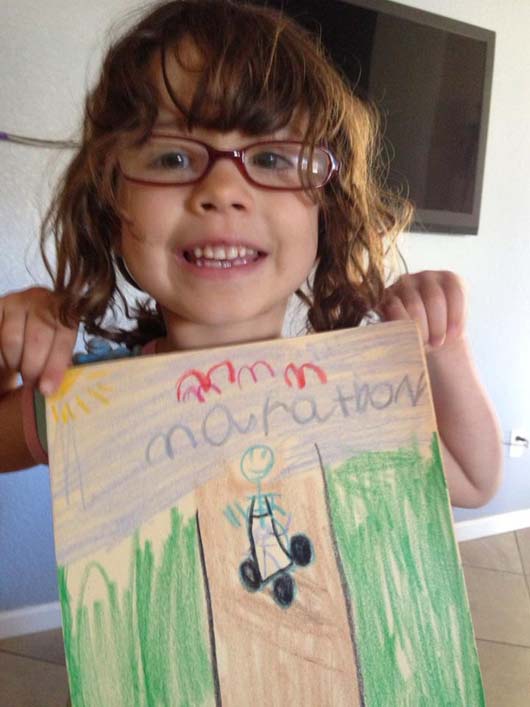 6 months after learning that he had cancer, Iram decided he wasn't going to spend unecessary time away from his little girl. Unable to drive or do many other normal activities becuase of his failing language and coordination skills, Iram took joy in running. But, he decided he didn't want to run without Kiara any longer. That's when he started taking her with him every single time he ran!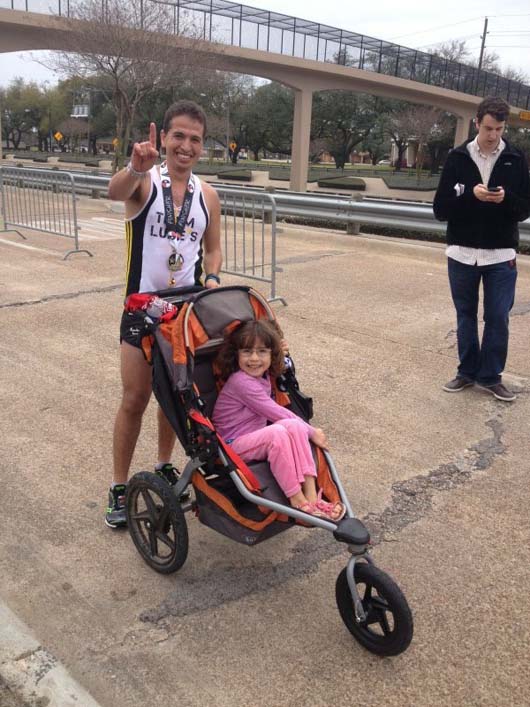 The daughter and father duo have completed many races together, but the race in Beaumont was their very first marathon - and they came in first! Organizers of the marathon didn't permit strollers to be included in the race, but after many phone calls Iram was able to convince them that it was very important for him to have Kiana with him.




Even though Iram was doing the running, he loves to give credit to Kiana (who technically crossed the finish line first). "At the awards ceremony, I immediately placed [the medal] on her neck and like every other race she's been part of it that medal hangs in her room," he wrote. Since the win, the two were featured in a local newspaper and on Outside Magazine's website, and a photo of them was splashed across The Wall Street Journal's sports section. The Sports Society for American Health which hosts the Gusher Marathon has set up a college fund for Kiana with a goal of $30,000.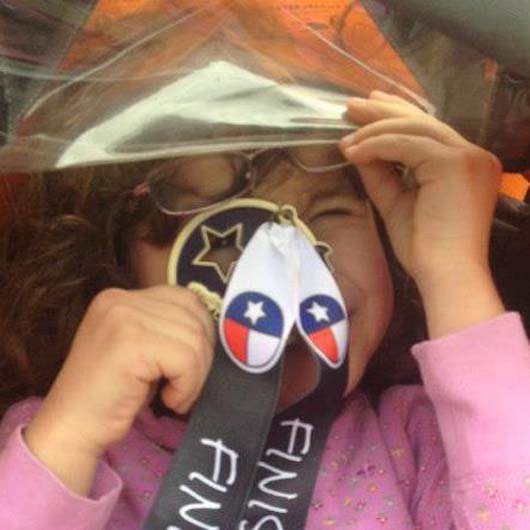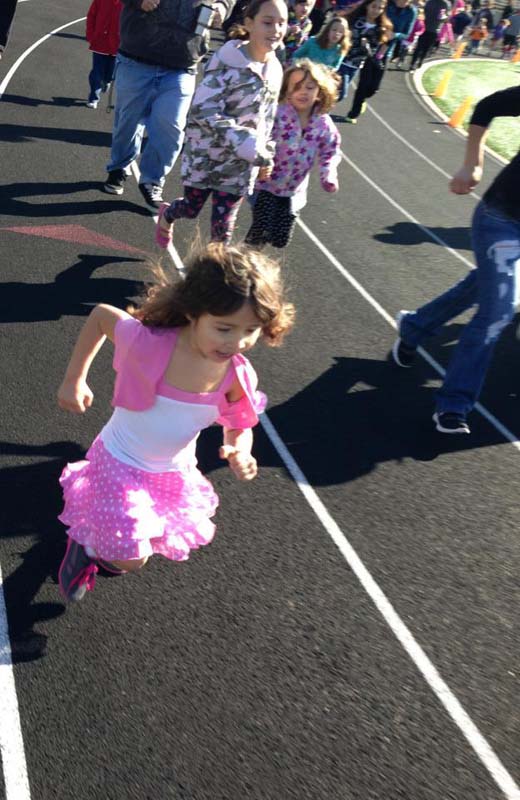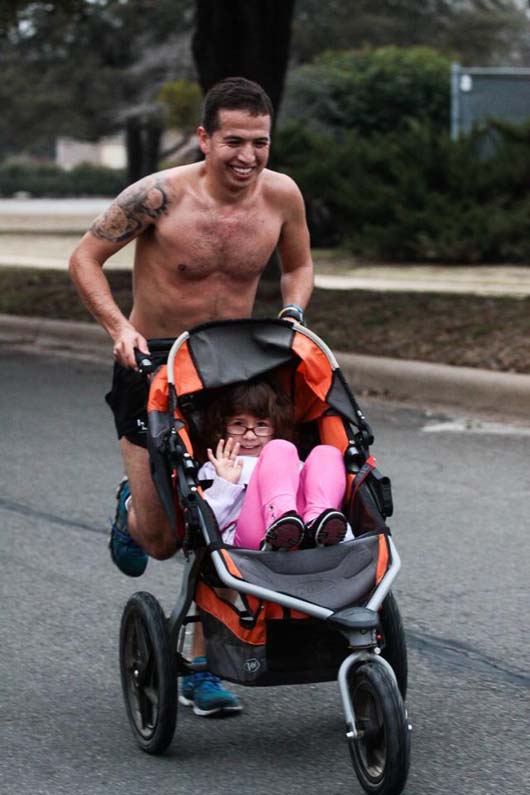 We pray that Kiana and Iram spend many years growing close and appreciating each other. We hope that they find peace in what will happen and God will protect both of them through the trials ahead. Their strength and joy are true inspirations that we hope you hold close to your heart!
(via HuffingtonPost.com)