Something happened during the Winter Olympics in Sochi, Russia, that melted our hearts. A Russian competitor, Anton Gafarov, was competing in the cross-country free sprints when something went terribly wrong. He fell and broke his skis… but the story didn't end there.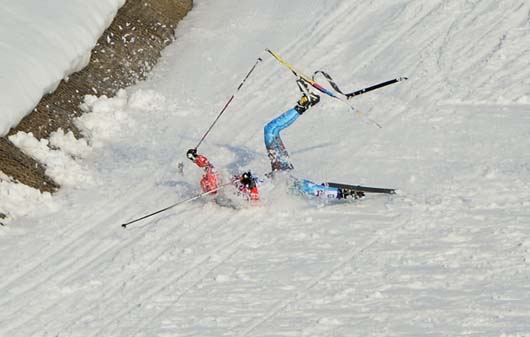 Tuesday was the day for the men's and women's cross-country free sprints. If you aren't familiar, it's cross-country skiing's version of the 100 meter dash, a full sprint that takes three-plus minutes to compete. Any one mistake or fall and you're pretty much done.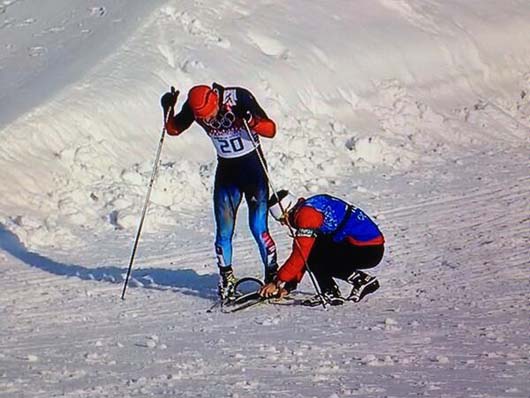 While going down a slope in the short timed run, he fell and broke his skis. It looked like he wouldn't have been able to finish at all. He was so determined to finish, Anton got up and began to continue the race on only one ski.
Then, a coach came running onto the course. However, it wasn't even his coach. The man was a Canadian coach, Justin Wadsworth. He gave him new skis and helped him on his way. They both knew that Anton would finish last, but at least he would finish.
They are competing countries, but Justin still let his human goodness and compassion win out. This is the sort of kindness we need to see more of in the world today. God bless that coach for his bravery and kindness.
(via CBS Sports)