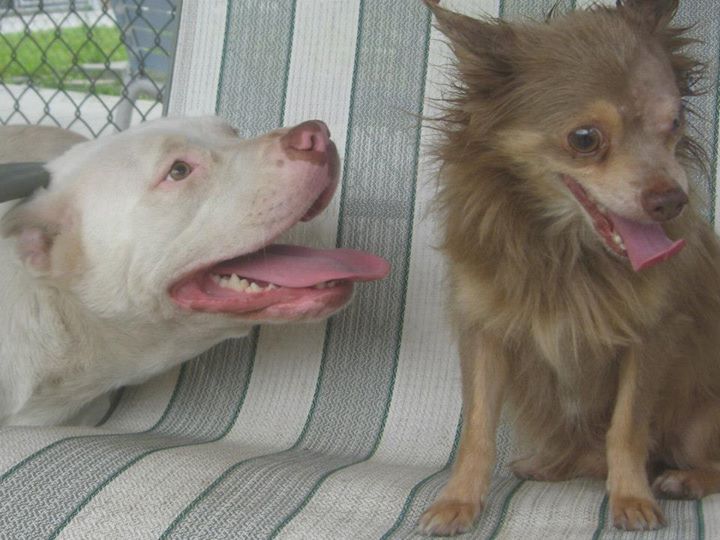 From time to time, folks in a Savannah, Georgia neighborhood would spot Joanie a Pitbull toting around a small little Chihuahua named Chachi inside her mouth. Chachi had some very special needs. Joanie would put Chachi down every once in a while and begin caring for and licking the Chihuahua's infected eye, and of course sweet Chachi "appreciated the attention."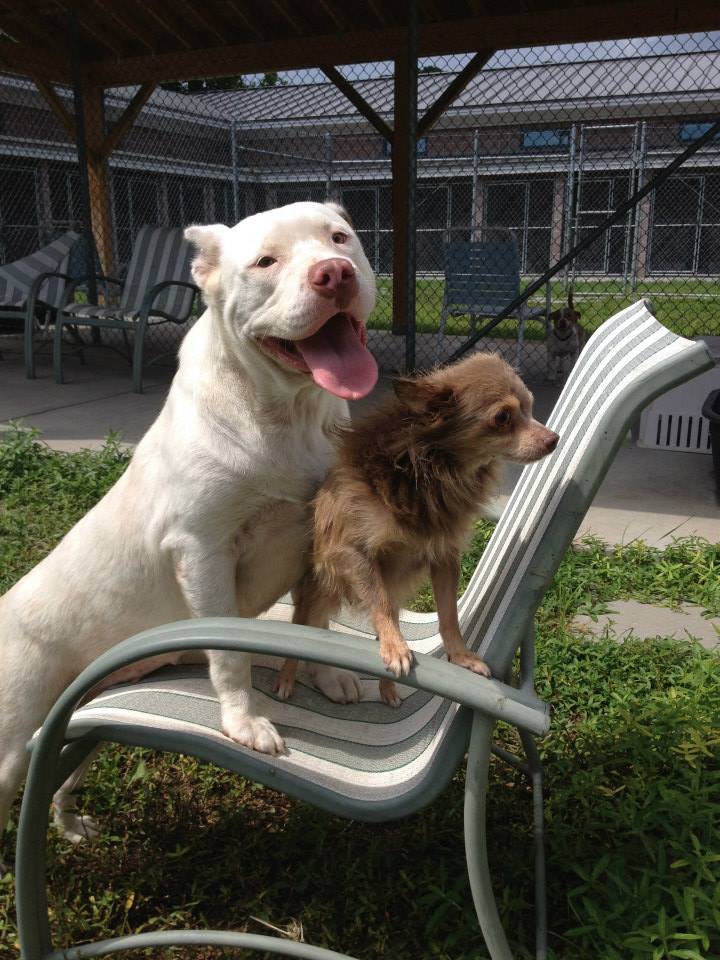 "It's not every day we get to see such devotion between two special dogs like this," Animal Control Officer Christina Sutherin said. "They are both such sweet animals. But the relationship they share just sets them apart."
Wonderful shelter veterinarians removed the eye that was causing Chachi so much despair.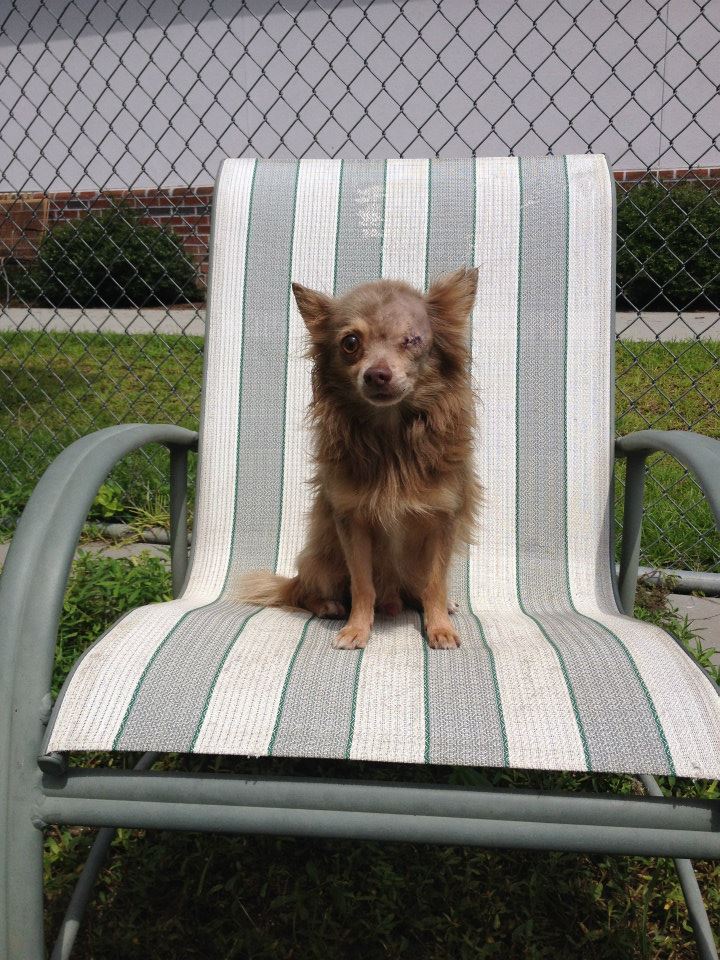 "Staff is amazed at the dedication and love these two have for one another," said Christina.
Neither of the pup's owners came to claim them, and perhaps that was a blessing in disguise.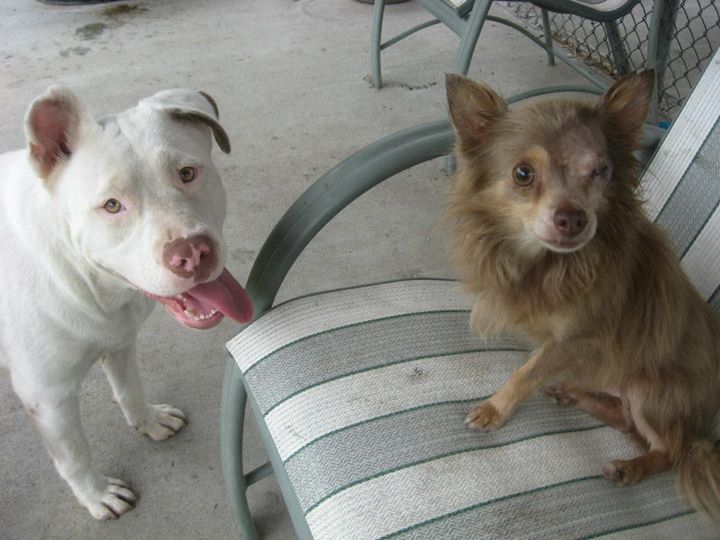 "Neither one seems to care about another dog they are exposed to, only each other," said Christina. "They truly appear to be soul mates"… And that's a good thing because one lovely Good Samaritan is adopting the pair together.
Now the best buddies can live happily ever after… with each other.
Check out Chachi and Joanie's video: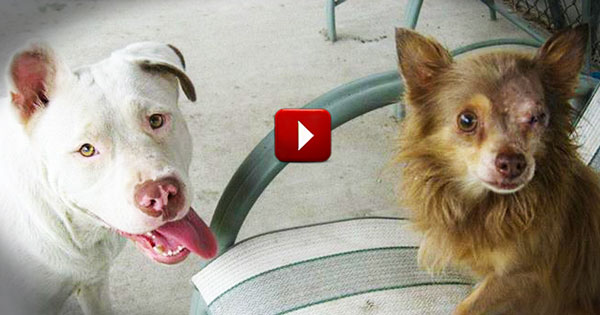 Source: Huffington Post