Josh was diagnosed with acute lymphoblastic leukemia in 2010. Even though he has been battling this terrible disease, he made sure to still have fun, be a kid and become an inspiration to cancer patients everywhere.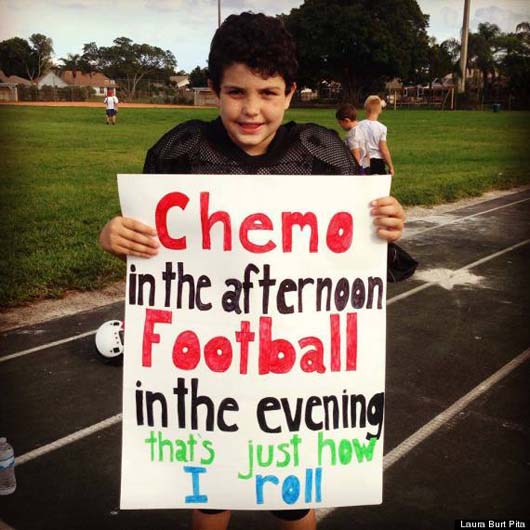 Stand Up To Cancer shared this picture of Josh after his mother posted it to Facebook.
"Fortunately, [Josh's] surgeon took the time to get to know Josh and his love of football, and placed his port where it is protected by his shoulder pads" Pita wrote. "[Josh] earned the starting right tackle position. If that's not standing up to cancer, I don't know what is! I'm so proud of my sweet boy!"
The image of Josh and his inspirational sign has gone viral. He is proving to children everywhere that even if you are sick, it doesn't mean you should give up.
God bless Josh for his strength and we pray children like him are watched over by the Lord.
(via huffingtonpost.com)