Everyone loves Chick-Fil-A, and it's not always just because of the chicken. (Even though that's reason enough to love them.)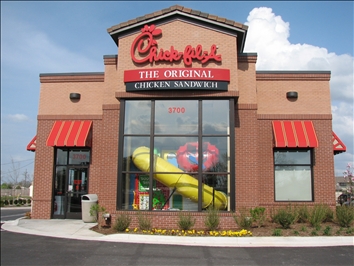 A Georgia town was grieving the loss of one of their own, a heroic Police Officer, Kevin Jordan. He was shot in his back five times while making an arrest at a local Waffle House. Officer Jordan was Army veteran, and a loving father to seven children.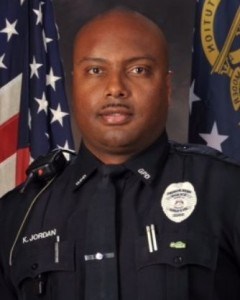 Officers from every corner of the state Georgia joined with local residents to honor their fallen solider. The funeral precession was going to pass the local Chic-Fil-A, so this is what they did—they placed a notice at their drive through to notify customers that they will be closing in honor of the faithful serviceman Officer Jordan.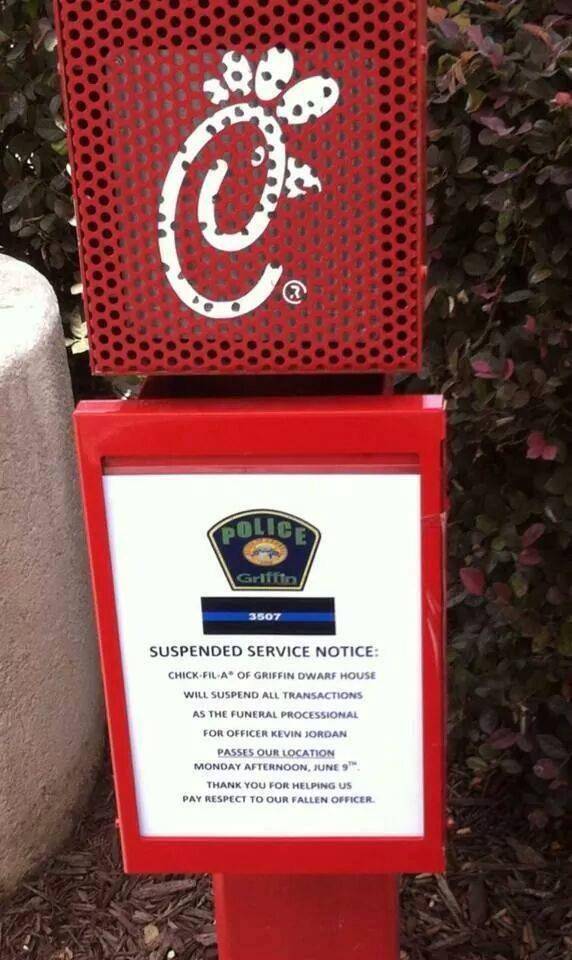 This is a measure that the local chicken restaurant didn't have to take – but they did. What a great way to honor those that serve and protect.
See Officer Kevin Jordan's tribute: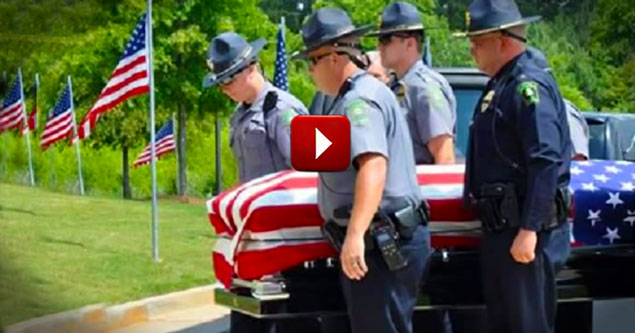 Source: Q political