Thanks to an anonymous donor, a 6 year-old Afghan girl sold into child marriage. She was about to be sold because of tough times that her family was going through. Taj Mohammad and his daughter Naghma both fled the turbulent Helmand Province in 2009 for a refugee camp in Kabul. Taj had to borrow $2,500 to cover costs like firewood, medical costs and other necessities that would allow him and his daughter to survive.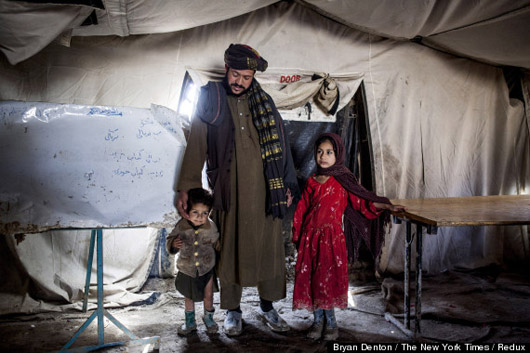 When Taj needed to pay the money back, he couldn't get it for his lender. In order to settle the debt, the camp elders held a traditional "Jirga," which is an extrajudicial proceeding. The result of that proceeding was that his daughter Naghma would have to marry the lender's son.
"(When the story was first reported by the BBC in January), it created quite a buzz in Britain and offers of donations poured in. Representatives of the BBC didn't want to get involved in the brokering of the donations so American attorney Kimberly Motley, who works in Kabul, was contacted and volunteered to make sure the debt was paid and the young girl not forced into marriage."
Kimberly attending an additional jirga along with Taj and the tribal elders. She was able to pay off Taj's debts, allowing Naghma to stay with her family and not be sold off. Taj promised to send his daughters to school so that they could determine if, when and whom they would marry.
Lives are different for people all across the globe, but instead of showing fear or hatred, we should show compassion and understanding, just like the strangers did who helped free Naghma from her father's debt.
(via HuffingtonPost.com)