Joy filled the day Nathan Johnson welcomed his baby girl, Eilee, followed sharply by heartache. The Christian musician's wife died only hours after a seemingly easy delivery. And now, Nathan leans on his faith and support from friends and family to carry him through this difficult time.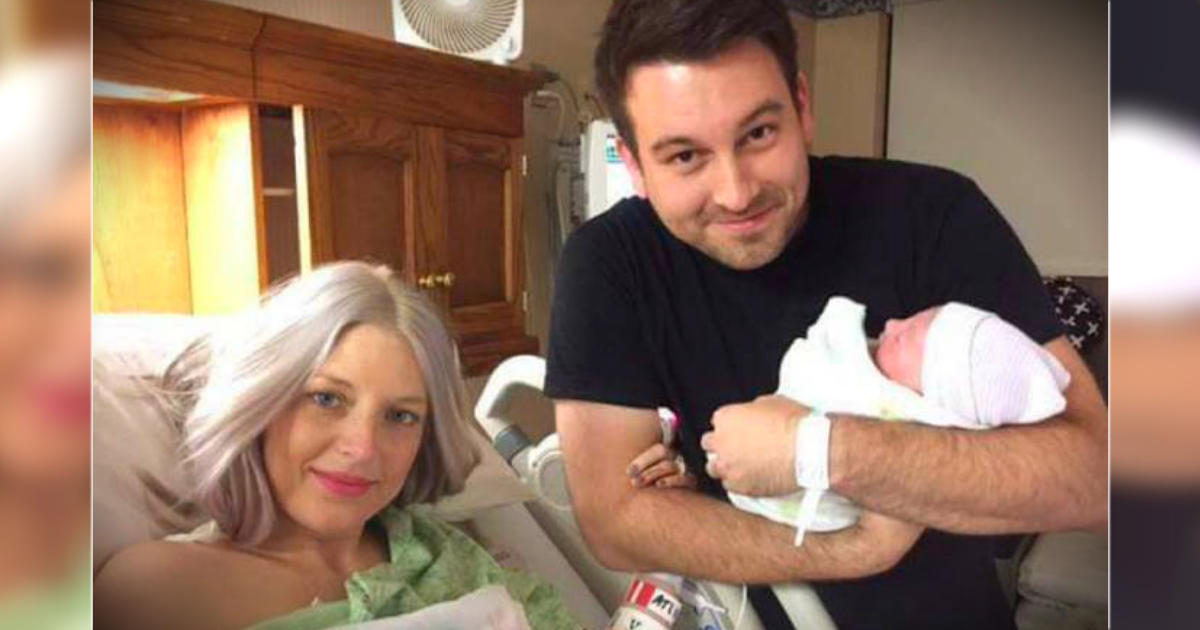 Welcoming Baby Eilee

Nathan Johnson, guitarist in the Christian rock band Meaning Machine, was over the moon the day his daughter arrived.
Little Eilee Kate Johnson was born in the wee hours of the morning at 2:40am. The delivery was uneventful, with no cause for concern. As overjoyed new parents, Nathan and his wife, Megan, stayed up snuggling and gushing over their precious newborn. Nathan broke the good news of Eilee's arrival on his Instagram account.
But just 7 hours later, things took a terrible turn.
Seemingly out of nowhere, Megan started having complications. An hour later, by 11am, the 31-year-old was dead.
Joy Followed By Tragedy

It was a shocking turn of events no one saw coming. Though Megan received a heart transplant seven years earlier as a result of congestive heart failure, she'd been cleared for pregnancy.
"She had her yearly checkups and the doctors said you're all good to get pregnant," Josh Wilson, good friend and bandmate, said. "They monitored her very closely throughout the entire pregnancy and delivery and after. She had some wonderful doctors."

While doctors have not yet figured why the Christian musician's wife died, they say it has nothing to do with her heart. No matter the cause, the sudden and unexpected loss left Nathan in a whirlwind of emotions.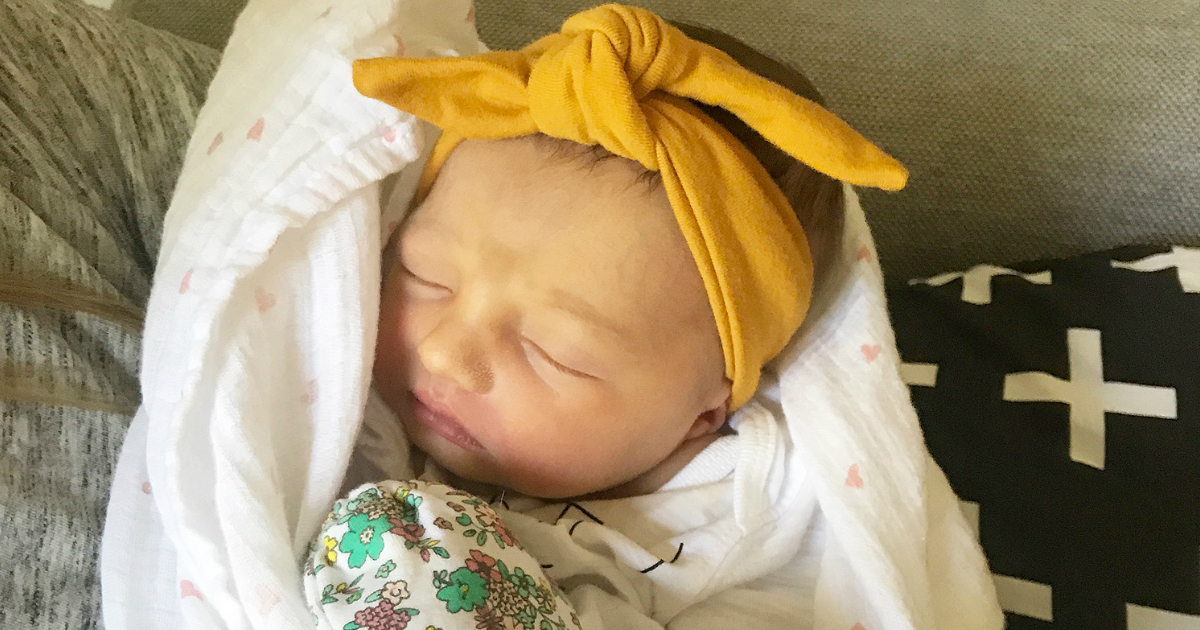 "Of course his baby girl is a wonderful gift, so there is a lot of joy," Josh explained, "but then there is the deepest kind of sorrow because of Megan."

RELATED: Woman Opens Up About Losing Husband Days After Their Son Is Born
Believing in Christ doesn't ensure a life free of trials. But it does provide a source of comfort and strength even in the darkest hour.
"We Christians grieve with hope," Josh said. "We'll see her again. We still grieve. It's not easy, but the hope that we have is so important to this whole situation."
An Army Of Support

An "army of friends and family" came to Nathan's side, as he grieved the loss of Megan, described as a "woman who loved people, Jesus, and was always smiling and laughing." And the support didn't stop there.
RELATED: Josh Wilson Sings 'Lord, Jesus Come' For Friend Who Lost His Wife
Josh Wilson, who performs alongside Nathan in Meaning Machine, launched a GoFundMe campaign for his grieving friend. He hoped to raise enough money for Nathan to stay home with Eilee for at least six months.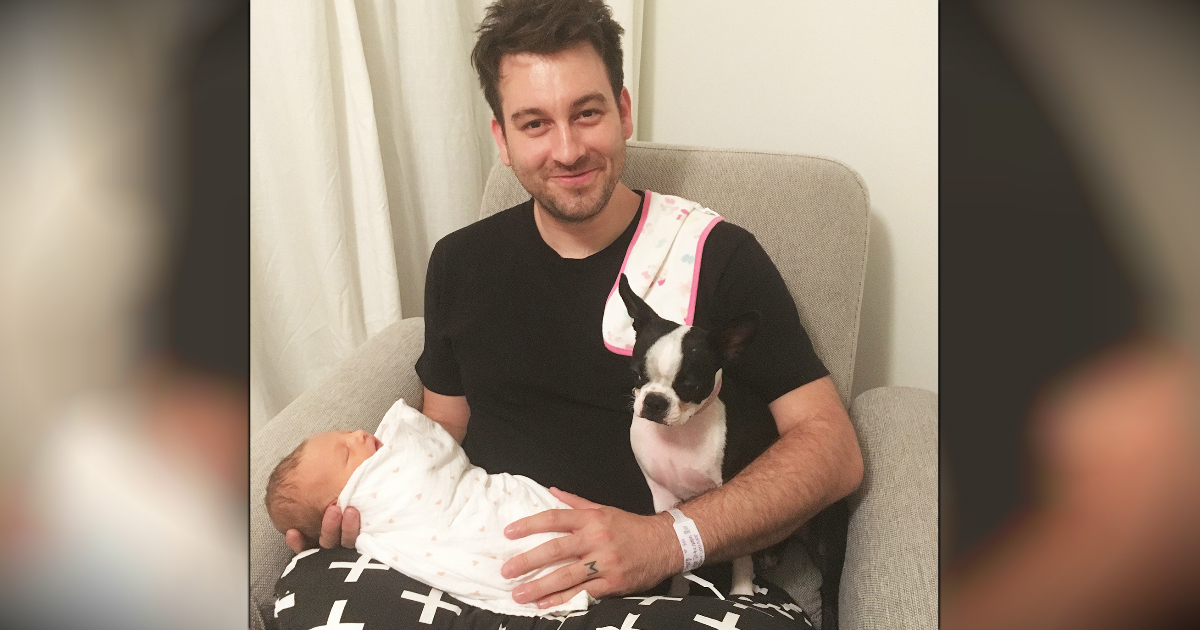 But God blessed the fund raiser way more than Josh ever expected!
"This page has been live for less than 24 hours. You all have raised a quarter of a million dollars. I can't quit crying. Nathan and Eilee, we love you. Meg, we miss you," Josh wrote in an update on the page.
Josh then raised the goal from the initial $40,000 to $400,000, saying "We're sending this girl to college." And again, through God's goodness, donations exceeded the goal!
Hope In The Darkness

Several days after her passing, friends and family gathered to celebrate Megan's life.
"Lots of tears, stories and laughter," Josh said. "At the end, baby Eilee was dedicated to Jesus in front of us all. Wonderful way to end everything."

Though Megan is gone from this world, her love will live on in her precious baby girl. And as an avid organ donor, Megan will bring hope and life to other heartbroken families.
RELATED: Brave Mom Opts To Carry Baby Without A Brain To Full-Term In Order To Donate Organs
We'll certainly be praying for Nathan during this difficult time. But it's clear God has already surrounded him with blessings to carry him through his grief.
"My wife learned that her name means 'sunshine,'" Josh said of little Eilee. "Nate didn't know that. He loved hearing it yesterday. She's definitely a light in this dark time. He's already taking such great care of her. Typical new parent. Worried all the time, just like most of us are when we have our first kids."
h/t: GodUpdates
YOU MAY ALSO LIKE: Dad Celebrates Son's Birth, Then Mourns Fiancé's Death The Same Day