Honoring 'Courageous Caitie'
Caitlin Lucas, more widely known online as 'Courageous Caitie,' captured the hearts of the Internet as she battled a rare blood cancer, juvenile myelomonocytic leukemia. Despite the serious illness, little Caitlin's upbeat nature and love of Jesus never wavered. The 3-year-old has since found her healing in Heaven. And in keeping with Caitie's bright personality, her family decided that in place of a somber funeral, they would honor their daughter with a wedding-themed service to symbolize her marriage to Jesus.
Caitlin's diagnosis had meant a slew of hospital stays and treatments -- pokes, prods, wires, IVs, breathing masks, and so on. But, to the amazement of her parents and even the medical staff, the sweet girl took it all in stride.
It was precisely that bravery that caused so many strangers from across the world to fall in love with this little warrior. Thousands have followed her journey on Facebook, and drawn so much inspiration from Courageous Caitie's enduring spirit through the worst of times.
"I realized people are drawn to our story because we are genuine in showing our vulnerability—that we are weak, that we get angry too, that we question and we struggle. But at the end of it all, we choose God still," explained Caitlin's father, Jayjay.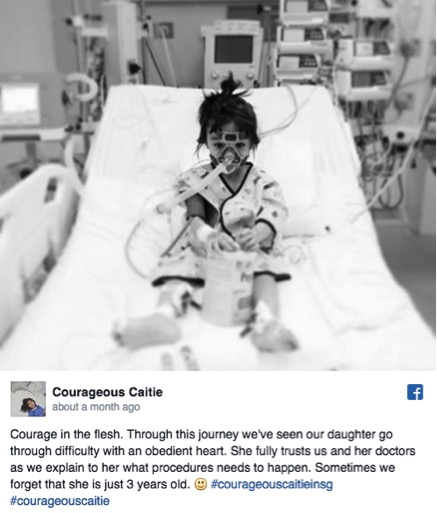 It was a strength that could only come from above -- one that continues to sustain her parents during this time of intense grief. There is no question that Courageous Caitie had Jesus in her heart.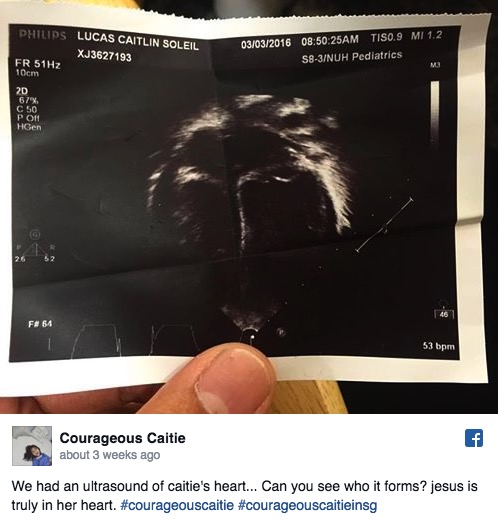 And so, rather than mourn the loss of her earthly life, Caitlin's parents opted to celebrate the start of her eternal one. Both of her parents work in the wedding business, and it became their mission to host the "Wedding of the Year" in honor of the fact that: "We are giving away our daughter to the ultimate Lover of our souls."
For the event, Caitlin was dressed in a dress of her favorite color -- pink. During her time in the hospital, she'd developed an affinity for wearing bandaids. It was a deeply poignant moment when the family lovingly removed all of her bandages, in recognition that her suffering was over and their precious child was finally healed.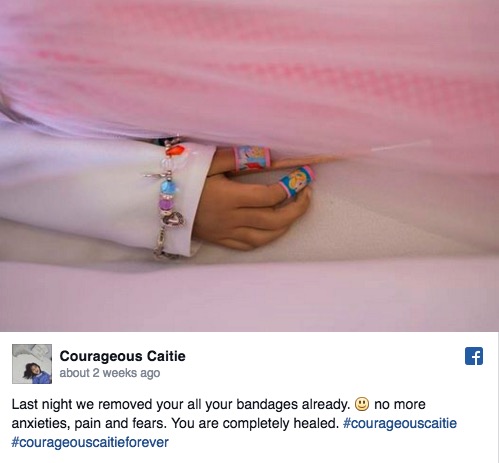 Edric Mendoza, a TV Host and family friend, put it beautifully when he recalled how Caitlin had reminded him that God does not always answer our prayers in the manner we've requested:
"God doesn't always give us the miracle we hope for on this earth, but it isn't because He doesn't care… Thank you, dear Caitlin, for reminding all of us to be thankful for the no."

Caitlin's Mom, Dad and little brother, Ethan Credit: Facebook
It was a grand event full of light and love, befitting the gentle soul of Cailtin, who had loved parties. Instead of "condolences," the family requested congratulations. There were balloons, Sunday school songs, and bubbles. Everyone was in pink, including Caitlin's mom, Christine, who normally avoided the color.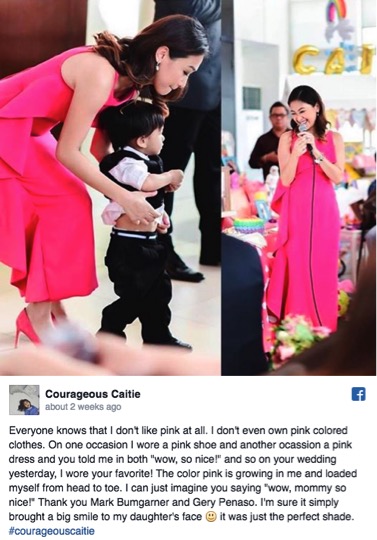 Christine wished for her daughter to have a grand entrance, much like the wedding march, and that's exactly what she got. As Caitlin's casket was brought in, the little girl was saluted by her favorite movie characters -- Storm Troopers from the Star Wars franchise.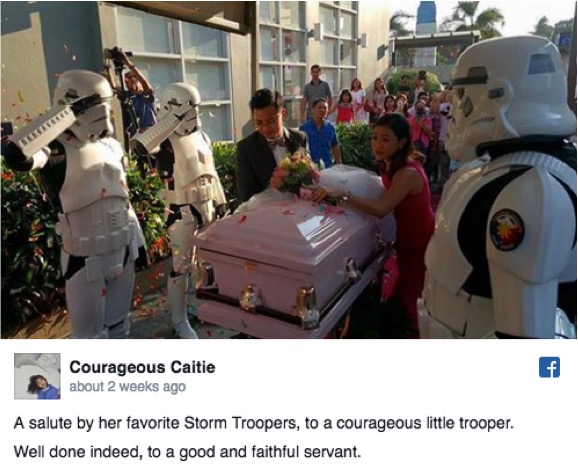 During the "wedding," family and friends reflected on their fond memories of Courageous Caitie. Her father recalled the deep faith that was intrinsic to the little girl, reminiscing on how, even when given her choice of any book or song at bedtime, little Caitlin would always request stories from the Bible and songs from Sunday school as her lullabies.
"We don't know why our daughter (kept) so strong and courageous to the point that people got attracted to us. We know, we believe that it is because of Jesus in her heart that she has been able to touch lives even if she was just in the hospital," he said.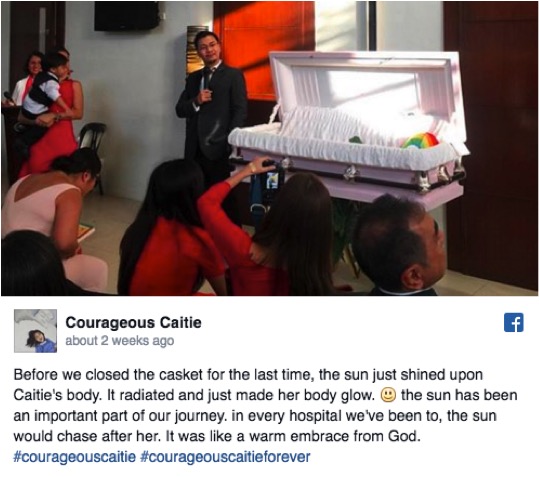 And though this sweet girl only lived three years, it was three years spent touching lives and spreading the love of Jesus. Her life was brief, but completely driven by a calling from our Heavenly Father.

"We may be sad because her presence will be missed but her mission has been completed," Jayjay, her father explained.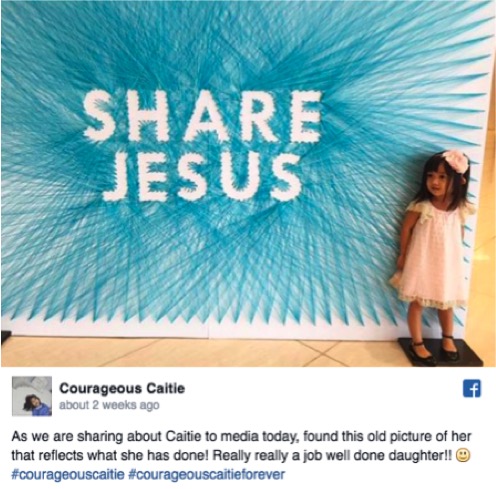 The family, who'd been in Singapore while Caitlin was treated, have now returned to their home in the Philippines, where they are focusing on showing the same courage taught to them by their baby girl.
"Just like her, we just need to obey and listen and trust. The pain will be there but it's going to be faster or easier to endure," said her mom.
Please pray for this family and continue to spread the inspirational story of how Courageous Caitlin's brief life changed so many others.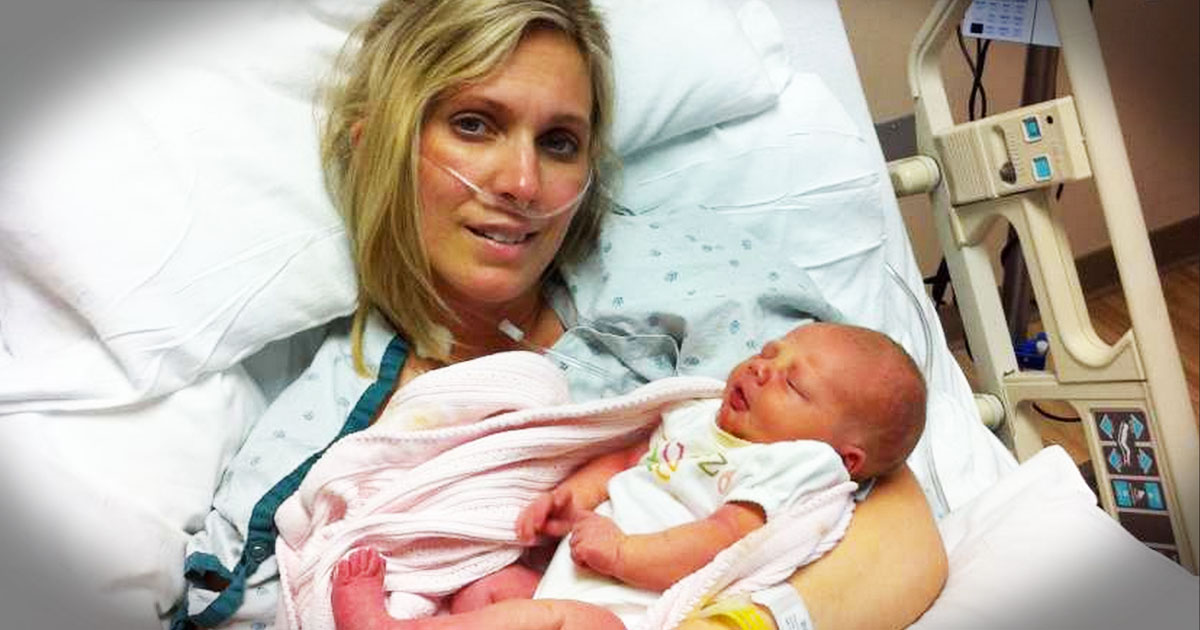 h/t: GodUpdates