Amanda and Andrew Hanson struggled for years to have a child and were finally blessed with a beautiful little boy. Everything seemed normal with the pregnancy and the baby. But for reasons that only God knows of, their son never breathed his first breath.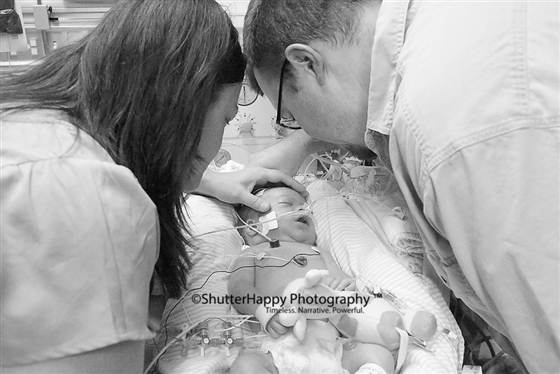 Sarah Ledford/ShutterHappy Photography
This unexpected heartbreak was devastating to the couple, and thier doctor, Dr. Hodges. Sadly, doctors can become hardened over time from witnessing so many tragedies. But Dr. Hodges' heart was as tender as they come. And he never could get over the couple's loss.
But the story doesn't end there…
The Hansons got pregant soon after their first child went to be with Jesus. They were shocked to be blessed with a "Rainbow Baby", their second son, their miracle.
When it came time to deliver their second son, Karson, they knew there was only one doctor who they trusted with their miracle, Dr. Hodges. The delivery went perfectly. As Karson cried entering the world his father Andrew (left) and Dr. Hodges embraced in their own tears. This time tears of joy.
Photographer Sarah Ledford, a birth photographer caught this unforgettable moment on camera.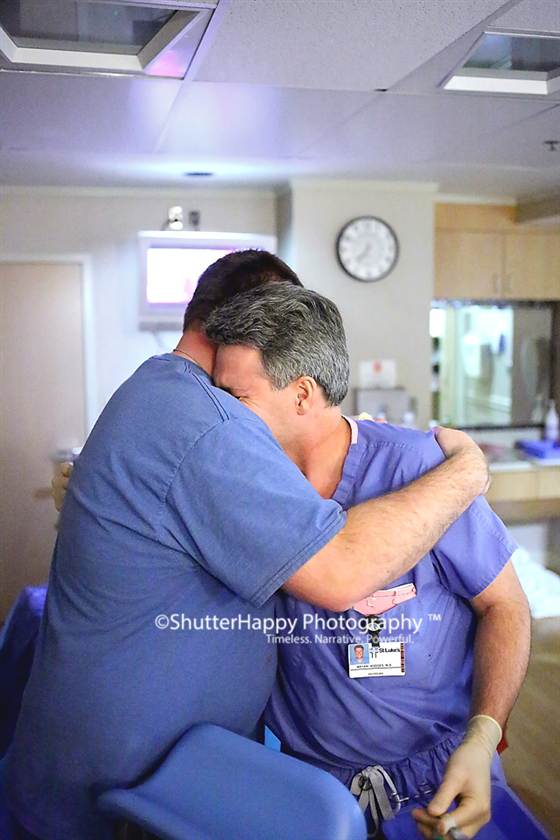 Sarah Ledford/ShutterHappy Photography
Baby Karson is now four-months-old and is happy and healthy as can be. And we know his big brother is watching over him from heaven.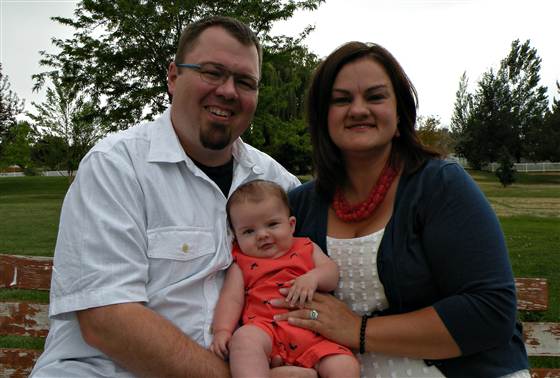 Courtesy Amanda and Andrew Hanson
Credit: Today.com