Ronnie's weight today will keep the doctors away!
This 30-year-old man once weighed almost 700 pounds and doctors told him he would surely die soon if he didn't make some serious lifestyle changes. They told Ronnie Brower he would never see age 35 if he didn't commit to changing his lifestyle and losing weight.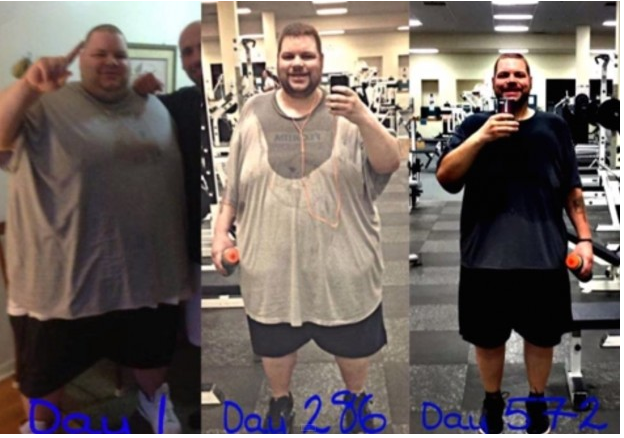 Ronnie worked tirelessly for 2 years, and has since lost more than 400 pounds! And he's done it the old fashioned way...diet and exercise. Although Ronnie did have a secret weapon. . .he got a little help from his favorite pop star, Taylor Swift! ;)
Ronnie is a LOYAL fan and he says that listening to her inspirational music kept him going even through his deepest, darkest times.
Ronnie's friend, a former High School teacher, Joe Bufano, has also been helping Ronnie along the way. He's been videotaping Ronnie's workouts and weight loss--documenting Ronnie's success for the whole world to see and be able to join in and cheer him on.
Joe used that videotape to do something special for Ronnie, too. He edited it together to send to Taylor Swift! He wanted the star to know how much her music had inspired Ronnie. Joe let Taylor know that he was taking Ronnie to her upcoming concert as a reward for all his hard work. He also mentioned to the star what a HUGE impact it would make on Ronnie if he could meet her during that show!
"This is not your everyday weight loss story," Bufano said. "To accomplish what he did …. it was amazing. Remarkable. And he's never stopped."
Well, our fingers are crossed that the star meets this hard-working man who has literally TRANSFORMED his life!
Regardless if Taylor acknowledges Ronnie's achievement, he can be super proud of his discipline and new look! Keep up the good work, Ronnie. The world is cheering you on!
Twitter fans are hoping to help Ronnie meet Taylor by tweeting #ronnieweightloss. To see this incredible transformation, watch the video below:
Congratulations, Ronnie!! May God continue to give you the strength and the will power to stay on the healthy path! And may God bless your friend, Joe, for encouraging you along the way. Blessings!!
These four kids overcome weight problems and bullies. Watch a preview of their story here.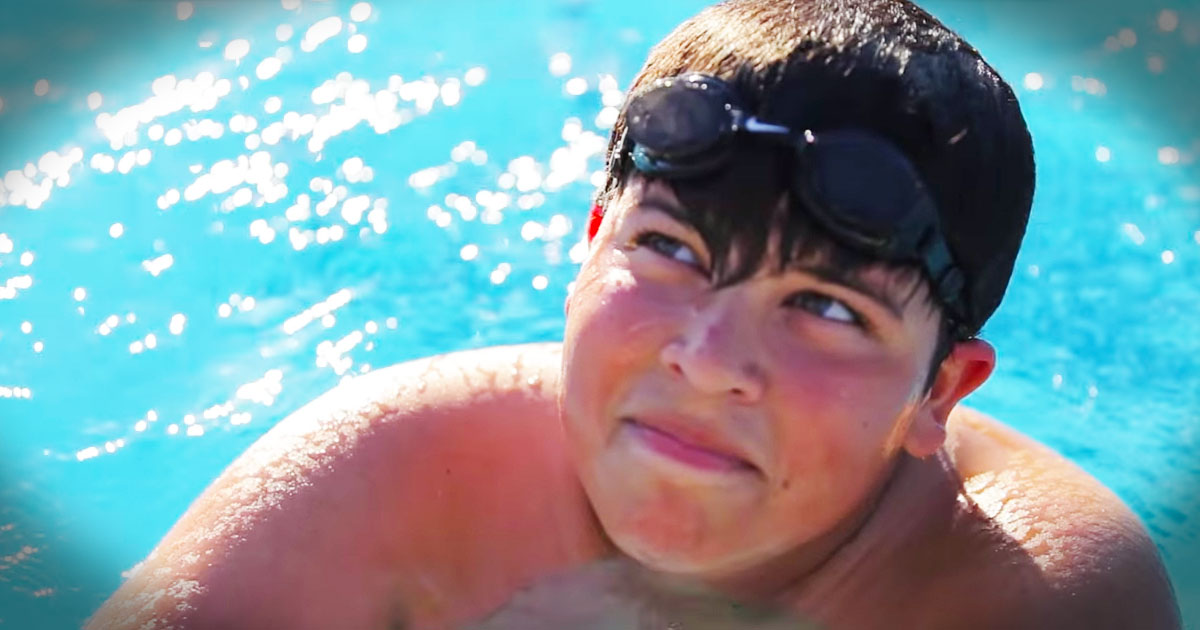 HT: GodUpdates
All moms should hear this message about body image!