One cold, wet night on a ranch, a yellow lab named Bosko found a little calf by itself. The poor thing was nearly dead from hypothermia and was stranded alone in a feed lot. His own mother was too weak to care for him and the elements had nearly killed him. But that's when Bosko and his family stepped in!
The original poster's mother and 72 year old grandmother loaded the calf onto a blanket and dragged him back to the house. His nose was frozen and just by looking at him he seemed dead. Miraculously, the calf was still breathing. The family (and dog!) then did their best to warm the calf up and save him.


The family brought him inside and covered the calf, which they named Zeke, with blankets and heating pads. Bosko did his best to keep Zeke warm by never leaving his side.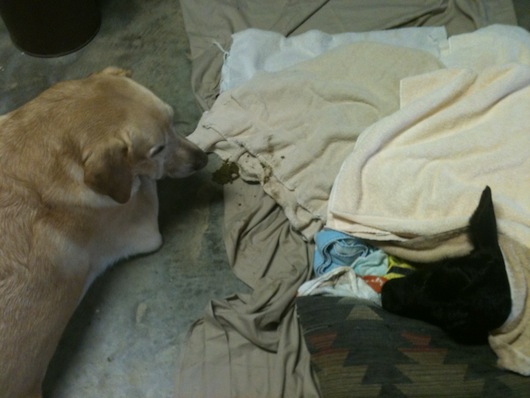 Four hours after he received the antibiotics and was receiving constant care, Zeke began to move around and his breathing was more regular.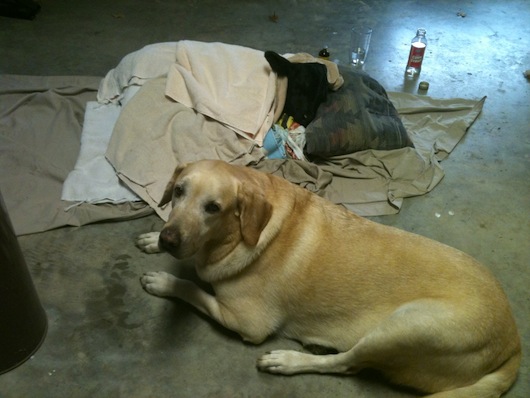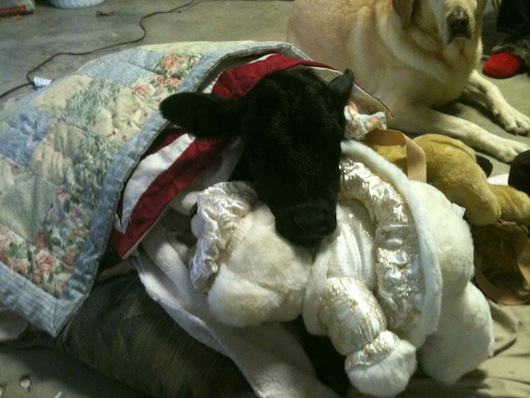 It was getting very late on the first night, so the family added blankets, stuffed animals and a heater the calf's already comfortable bedding. Although Bosko, Zeke's savior, had to go inside, another dog named Duke kept watch throughout the night.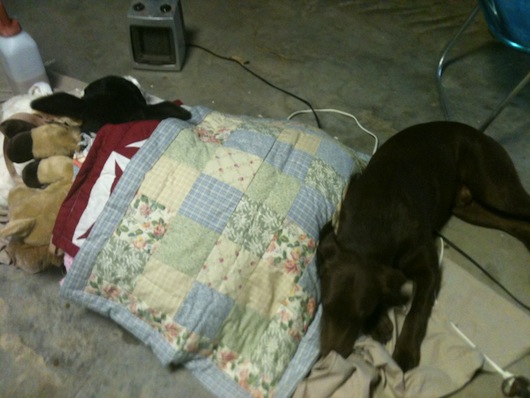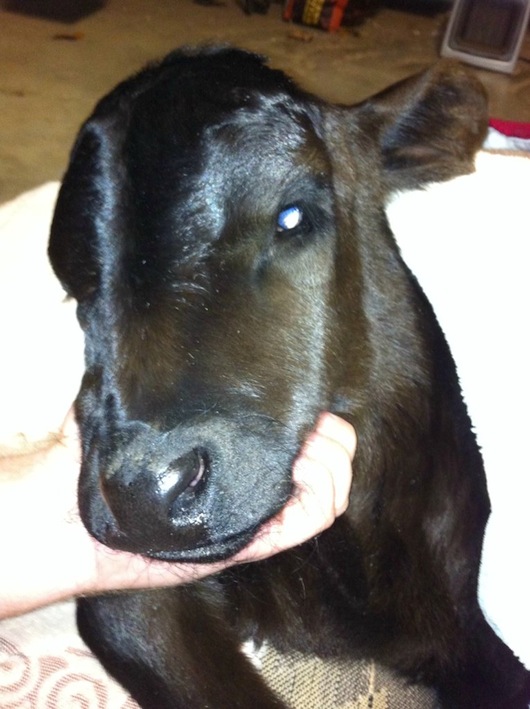 After three days of attention, medicine and love, the little guy was eating without any problems.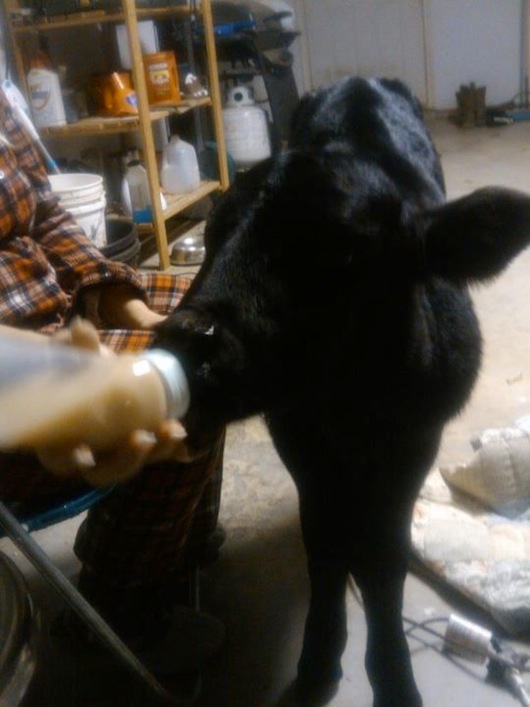 After a few weeks of bottle feeding Zeke and letting him stay in a shelter overnight, the family was finally able to put him back with the rest of his cows and his mother. Six months after the ordeal, Zeke is a little undersized, but he is a happy and healthy cow - one of the friendliest you would ever see!
Source: Originally posted by Oakenboken on Reddit.com