Meghan Weingarth is only 7 years-old, but she has an allergy that could send her into anaphylactic shock... and that could kill her. If she eats anything containing peanuts or almonds, her body will have that strong reaction.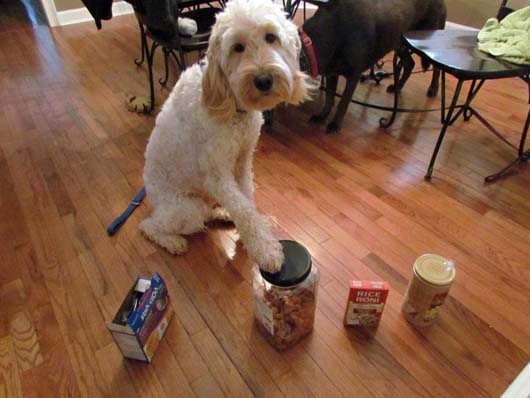 But, thanks to a Goldendoodle named LilyBelle, she stays safe. LilyBelle sniffs out nuts in the food Meghan is about to eat and will stop her if there are even traces of nuts.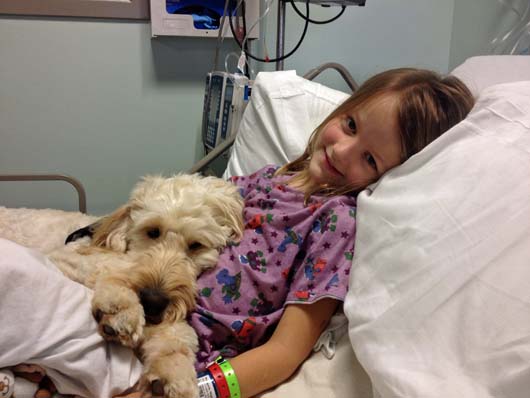 Meghgan suffers from tuberous sclerosis complex (TSC), which is a rare genetic disorder which can cause seizures, developmental delays, and epilepsy. So not only does Meghan have a deadly allergy, but she needs a helping hand for her other afflictions as well.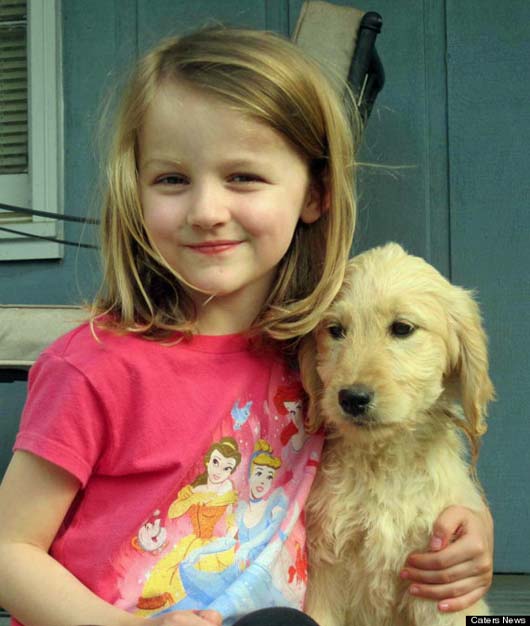 LilyBelle provides assistance during Meghan's day-to-day life and comfort when she needs it. She goes with her while she travels, plays and even endures hospital stays.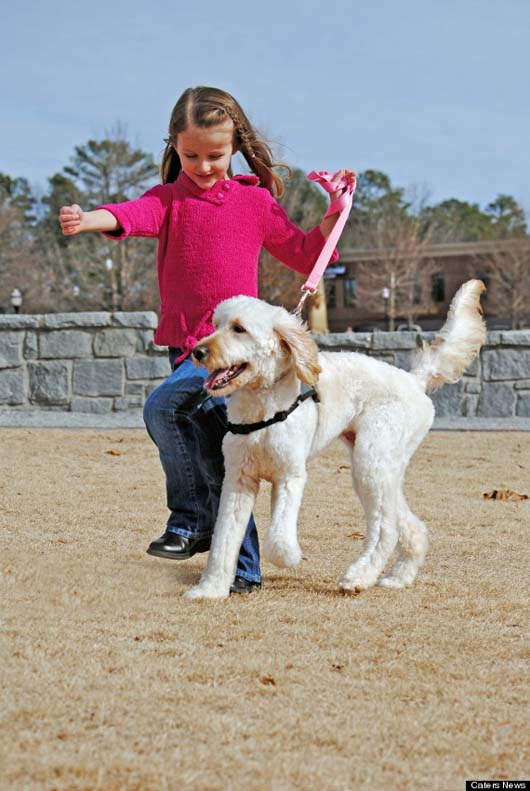 Jennifer Schillig, Meghan's mom, was worried they wouldn't be able to afford a service dog. Thanks to friends, neighbors, and a fundraiser called "Meghan's Miracle," LilyBelle became a reality.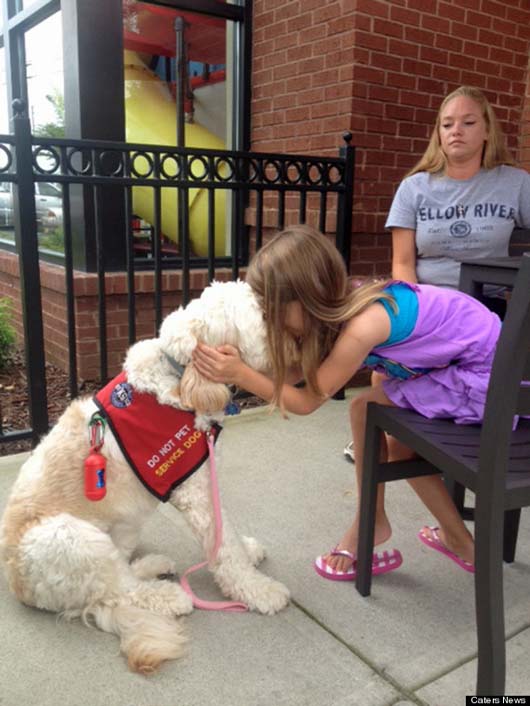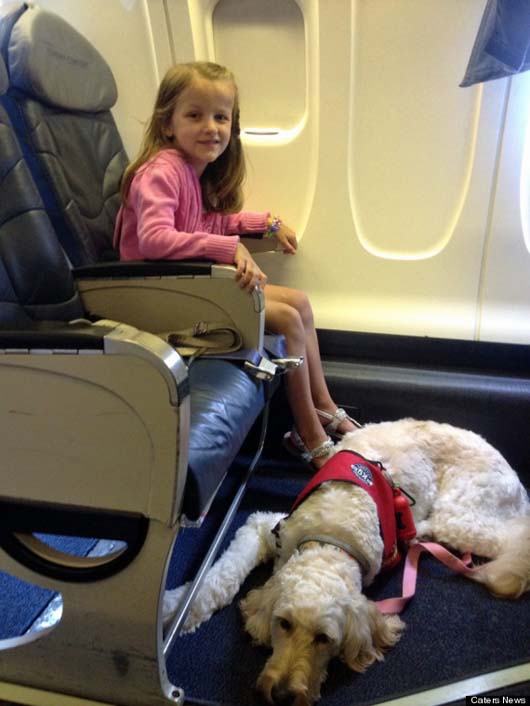 "The bond was instantaneous and beautiful. Lily definitely knows that Meghan is her person," Jennifer told Suwanee Magazine. "With Lily present, Meghan has actually smiled during a blood draw."
Life presents us with challenges every day, but God helps us through it. Just like LilyBelle watches out for Meghan, God daily watches out for us. Thank you Lord!
(via huffingtonpost.com)