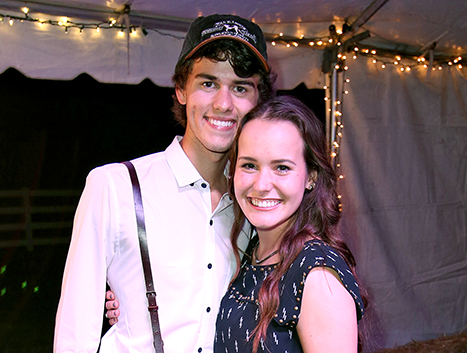 Duck Dynasty's John Luke Robertson got on one knee and popped the question to his sweet heart Mary Kate McEacharn! The couple is so excited about their upcoming marriage, but not everybody is rejoicing with them. The lovebirds have been criticized by folks saying that they are too young to tie the knot, and because of their age the marriage won't last.
But 19-year-old Luke and his 18-year-old fiancé has an answer for those that doubt they will make it. "Our relationship is focused on God," he explained. "The divorce rate is 50% for everyone. But, for Christians who are active in their faith, it is 35% less than that."
Luke goes on to reassure us that, "Eighty-seven percent of people who have not had sex before they are married have successful marriages... So, for a Christian couple, whose God is at the center of our lives -- and you also haven't had sex -- our percentage is, what, like, 90 something? We're gonna make it!"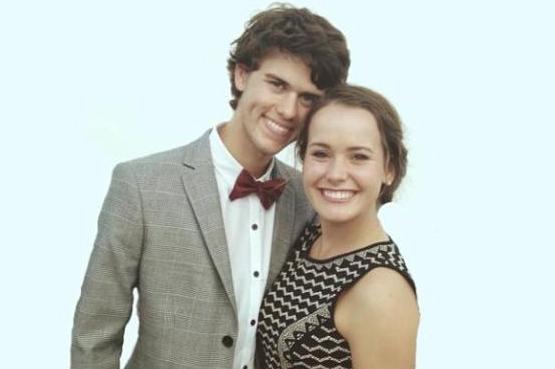 Luke used his 19th birthday to ask Mary Kate to marry him. First, he got permission from the bride-to-be's family, and then he put together a photo album of all of their memories. Mary Kate and Luke looked through the album and when she turned to the last page there was the ring. She looked up and Luke was on one knee ready to ask Mary Kate for her hand in marriage. How sweet is that?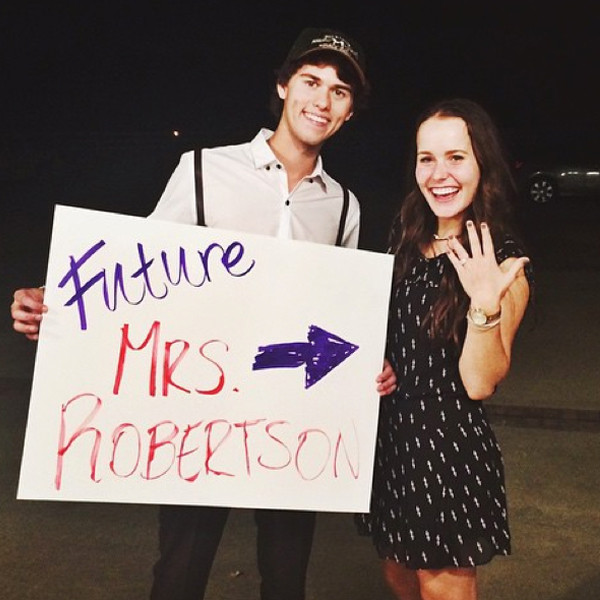 Almost immediately after the proposal the couple's family and friends got together for an engagement party. And while they were there the wedding planning began. Mary Kate said, "It's been a lot of joint planning, our moms have both been talking a lot."
Luke's younger sister, Sadie Robertson, and Mary Kate are best friends, and she will be a bridesmaid in the couple's summer wedding. "I asked her and my sister at the same time! I wrote them both little notes and gave them to them on the way to look at wedding dresses!"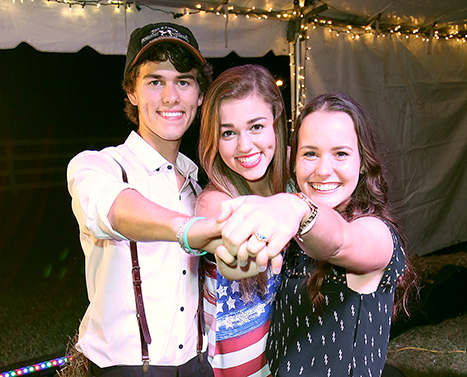 Weddings can be such an exciting time for families. And the Roberson's show us that nothing is impossible with God. Even though they are young, we are confident that if Luke and Mary Kate continue to keep Jesus in the center of their lives they will DEFINITELY make it!
Watch the John Luke and Mary Kate's Interview about getting married: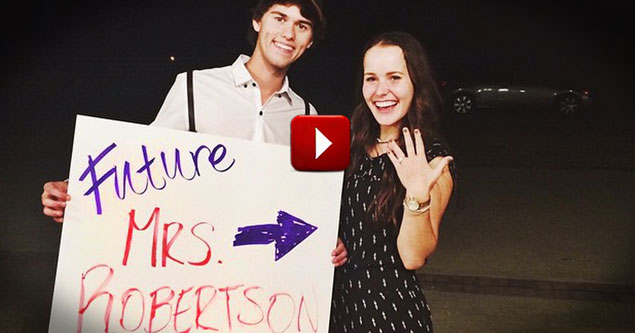 Credit: ET Online