Poor little Abby Furco has been fighting for her life since she was 4 years old. After 6 years of intensive treatments, it looked as though she'd reached the end of her battle. Doctors gave the 10-year-old leukemia patient only 48 hours to live. But as her parents were saying goodbye, Abby opened her eyes and revealed God had other plans for this brave angel!
When doctors diagnosed Abby with acute lymphoblastic leukemia at just 4 years old, they gave her only a 20% chance of survival.
"We were devastated," her mom, Patty Furco, said. "We were basically told that she was was going to die."
But Abby, who is now 10 years old, is tough. She kept fighting for 6 years.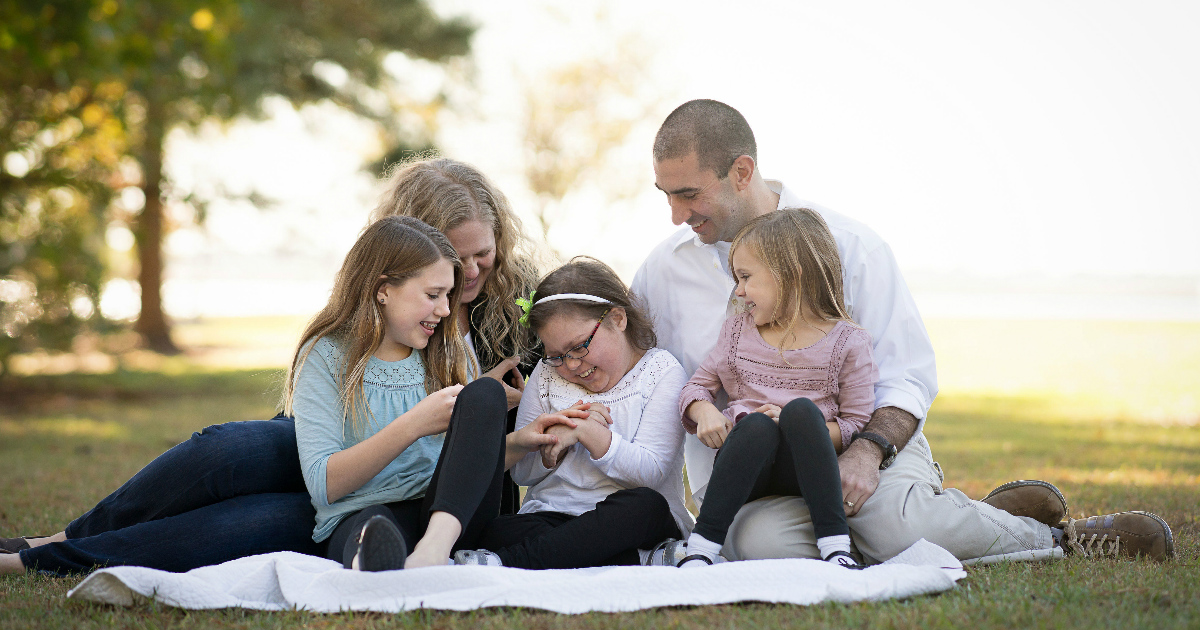 Credit: Julie O' Kelly/People
The Long Battle
The battle was anything but easy. Abby's rare type of cancer does not respond well to the typical chemotherapy treatments. So, she and her family left their home in Virginia Beach to head to Chicago for a special trial.
RELATED: Big sister blows kisses on a brain-dead baby's belly and gets a miracle
At first, things looked good. By the second grade, she'd completed her treatment and was able to return to a normal life. She went to school, played soccer and even joined the Girl Scouts.
"Looking back on it, it was just magical," Patty said.
But then the cancer returned and attacked with a vengeance.
"As hard as that first diagnosis was, this one tested every ounce of our being," Patty recalled. "She became completely immobile, any movement hurt her and she hardly spoke."
Her family took Abby back to Chicago. But the treatments didn't go as well this time, either.
The End Seems Near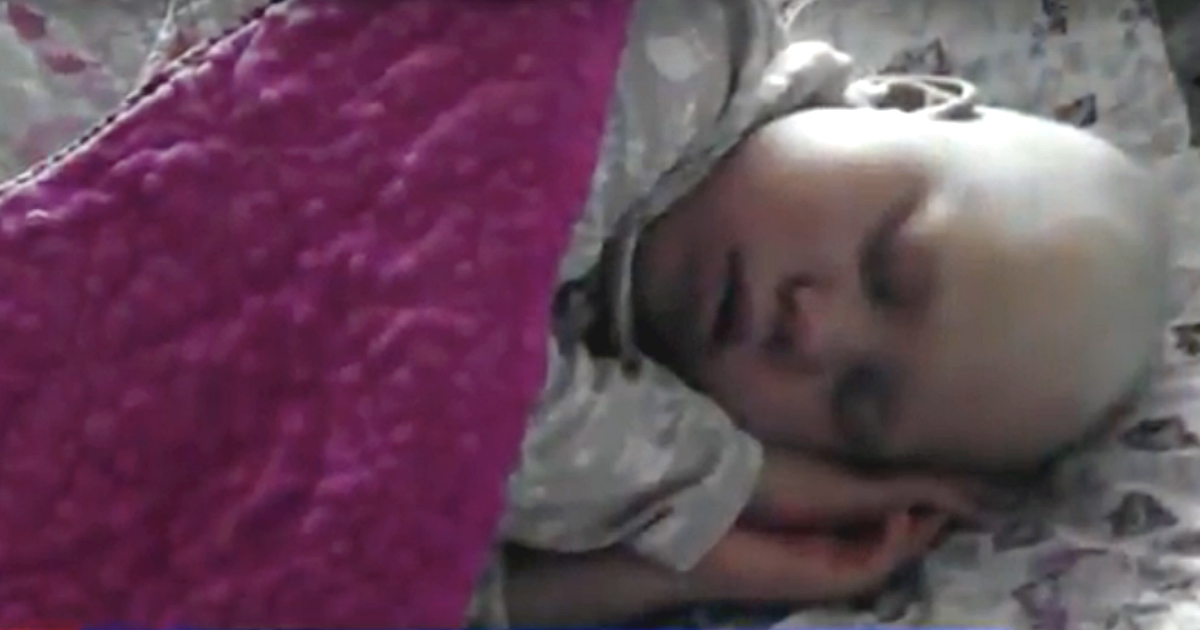 Credit: WTKR News
After receiving a bone marrow transplant, her body rejected it. The donated marrow was essentially attacking Abby's little body. Her kidneys failed and she was on dialysis 24 hours a day.
"Doctors told us it was time to let her go," Patty said. "We began preparing our other daughters for her death."
The pain and suffering of this little girl were too great. Abby's parents accepted the fact that it was time to let her go, taking her home to hospice care in Virginia.
Still, Abby wasn't so sure.
"Abby said in a very soft voice 'I know I'm supposed to die, but I don't think I'm going to. I don't think it's my time yet,'" her dad, Joe, recalled.
"Goodbye" Gives Way To A Miracle
Doctors said that once they took the 10-year-old leukemia patient off of dialysis, she only live about 48 hours. Her family knew it was time to let Abby find her healing in Heaven. Her parents began planning her funeral, and made the difficult decision to take her off of dialysis.
RELATED: Mom plans her baby's funeral while pregnant and then gets a miracle
But that's when a miracle occurred. Abby woke up and told her parents,
"I have so much living to do."
And from that point on, instead of dying, Abby just got better. Each day she improved, shocking doctors and her parents.
"We couldn't believe it," Patty said, "in a matter of days, weeks, months she started walking and getting stronger. It's an absolute miracle."
Doctors couldn't explain Abby's miraculous recovery either. In fact, one doctor told Patty he'd never seen anything like it in 25 years!
Life In Recovery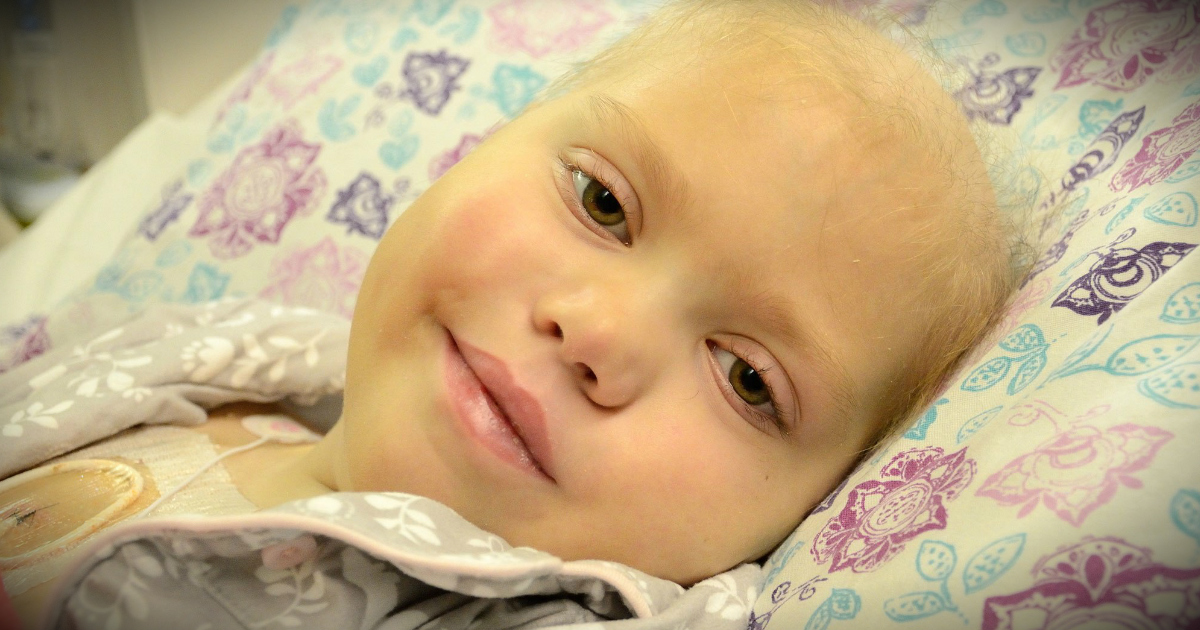 Credit: Patty Furco via People
That summer, Abby attended a camp for cancer patients and survivors. And in the fall, the fifth grader started working on school work so she could catch up with her class. All to the amazement of her doctors.



"Medically speaking, Abby should not be with us anymore," said Abby's dad, Joe. "Abby thumbed her nose at the medical profession in this respect and said, 'Thank you for your opinion, I'll see you guys in a couple of months, or a couple of years,' and has been continuing on."
Abby's had her ups and downs, and receives IV steroids twice a day. But she remains in remission, defying all the odds. She spends her time attending school, dreaming of one day becoming a chef, and raising awareness and funding for childhood cancer research
"Her zest for life is just amazing," says Patty. "We watched her die and come back to life. Now we're looking to the future."
God clearly has big plans for this precious child. What an incredible blessing!
WATCH: 10-year-old leukemia patient defies the odds
h/t: GodUpdates
YOU MAY ALSO LIKE: Girl sent home to die gets a miracle when she wakes to see Jesus