Dobby the Italian Greyhound spent the first five and a half years of his life in a puppy mill. He was treated so terribly, both emotionally and physically, he will be scarred for the rest of his life. He doesn't have any teeth so his tongue hangs out; the pads of his paws are calloused from living in a cage; and he is still overcoming a skin condition that has turned his belly black. But… he overcame incredible odds to find happiness.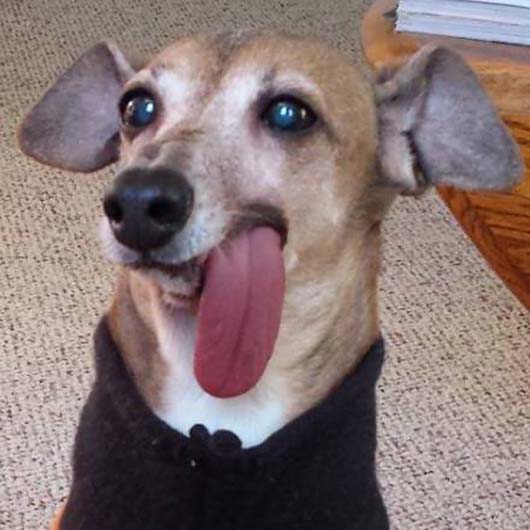 He was rescued from the puppy mill by the National Dog Mill Rescue in Colorado.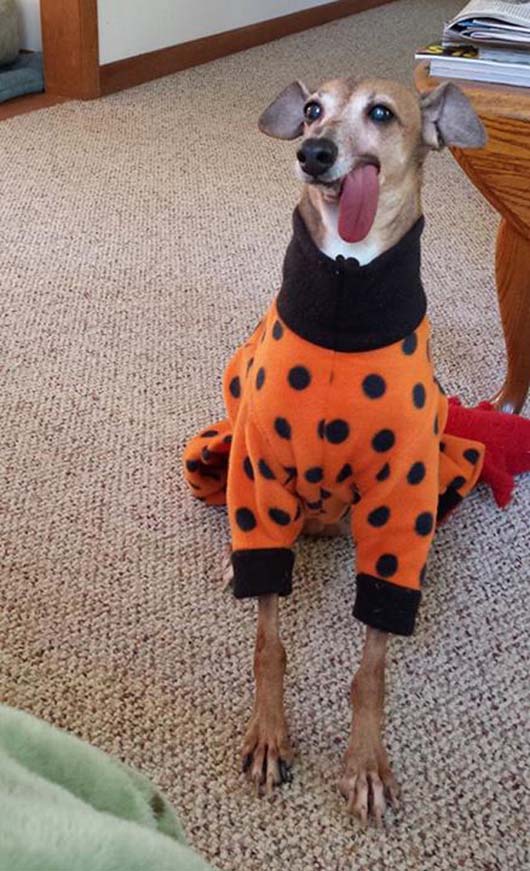 When a girl laid eyes on him, she fell in love and nicknamed him "SupaTongue." He lived in Colorado and she lived in Connecticut, but that didn't stop her. She bought a ticket and flew out to see him.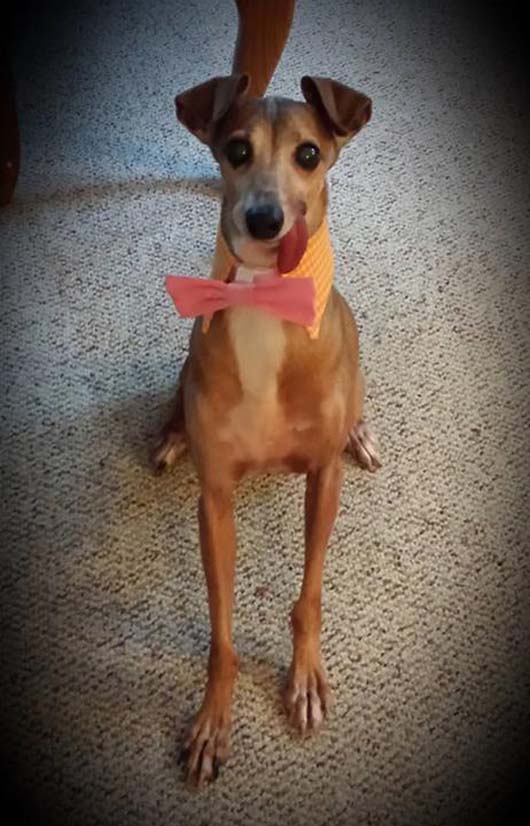 His owner helped him move past his horrible upbringing and learn how to be a loved and respected member of the family. He is still a little fearful, but you can tell by the pictures on his Facebook page that his transforming in a sweet, happy dog!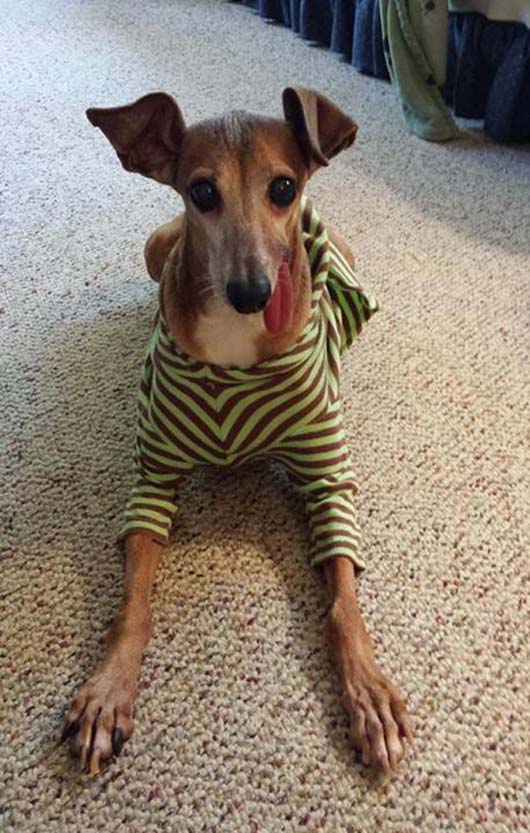 Visit Dobby's Facebook page and read more about his journey and learn what YOU can do to stop the awful puppy mills in this country.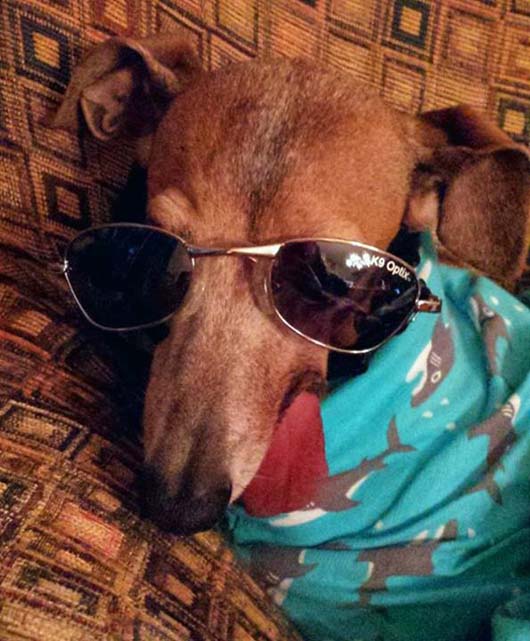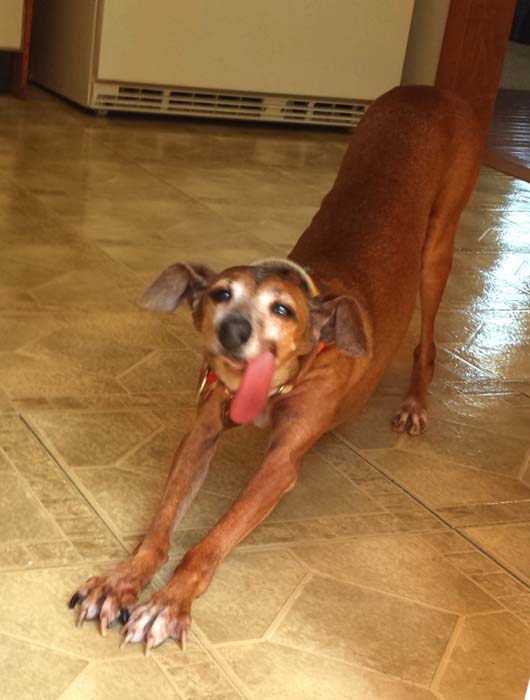 Dogs are God's creatures… we shouldn't be abusing them, let alone abusing them for profit! They deserve to be loved and treated with respect.
God bless Dobby's rescuer. :)
(via)