In Manila, Philippines, a large group of Christians did something that warmed our hearts. In order to raise funds for survivors of last year's Typhoon Haiyan, members of Iglesia ni Cristo (a Christian sect) came together for a charity walk. Not only did they raise money for people in need, but they now have a Guinness World Record.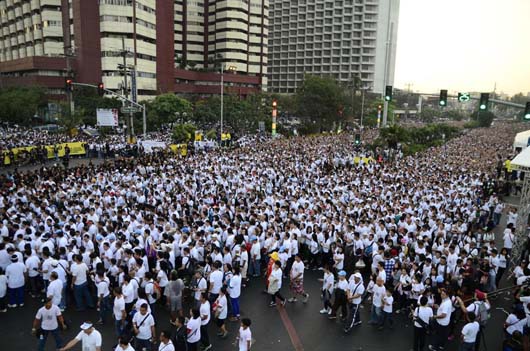 Guinness adjudicator Kirsty Bennett said 175,509 Christians participated in the record-setting walk. Iglesia ni Cristo members in 28 other countries also held similar walks over the weekend, with the number of participants reaching 519,221 worldwide. This is on record for the largest charity walk.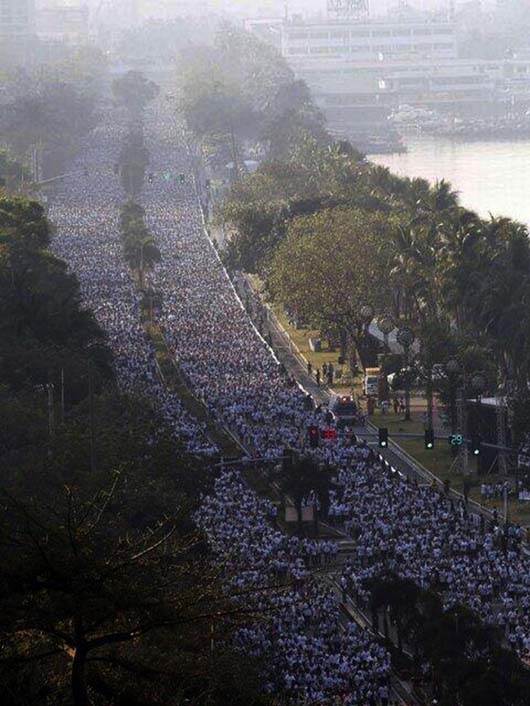 The purpose of the walk was to raise funds to be used in constructing homes and providing livelihoods to thousands of homeless Typhoon Haiyan survivors. Many people are still living in tents and makeshift homes. It has been three months since the disaster. The typhoon, one of the strongest on record to hit land, ravaged the central Philippines in November. More than 6,200 people died and nearly 1,800 are still missing. More than a million houses were destroyed or damaged. Over 4 million people, mainly poor villagers, have been displaced.
Hopefully, this massive charity walk reminds Filipinos and foreign governments to continue helping Haiyan survivors.
"We're concerned that donor fatigue may set in," a spokesperson said. "If we abandon them now, many can't still stand back fully on their own."
We pray that the survivors of this deadly typhoon find the help they need. If you're interested in donating to relief efforts, visit this World Vision relief fund page (World Vision).
(via Yahoo)