Geo the German Shepherd is only 7 months old - but he is already a hero! This brave puppy saved the life of his 10 year old owner when he pushed him out of the way of an oncoming truck. Unfortunately, Geo was hit by the vehicle instead, but thanks to emergency veteranary care and his loving family, he is going to be okay!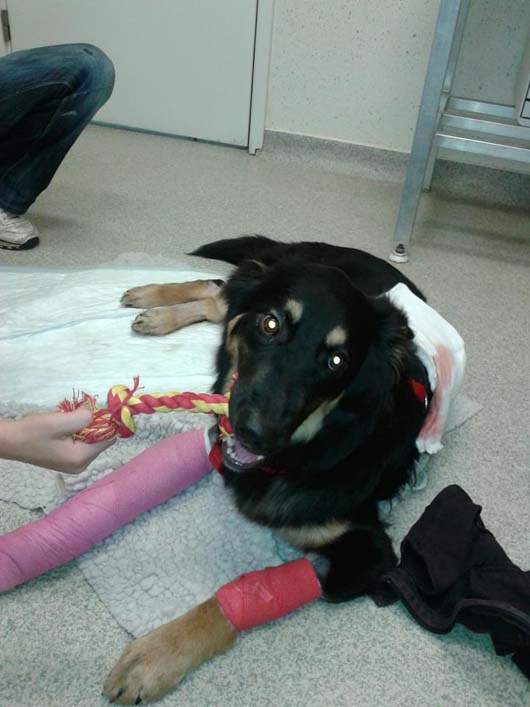 Carly Riley, of Clacton-on-Sea, Essex in the UK, was out for a walk with her three sons and Geo the puppy. As the entire family waited on the curb to cross a street, a speeding car came out of nowhere, headed straight for one of her boys, Charlie. According to the family, Geo jumped in front of Charlie to protect him, pushed the boy out of the way and was hit by the truck. The cowardly stranger drove off, but not before accidentally hitting Geo again.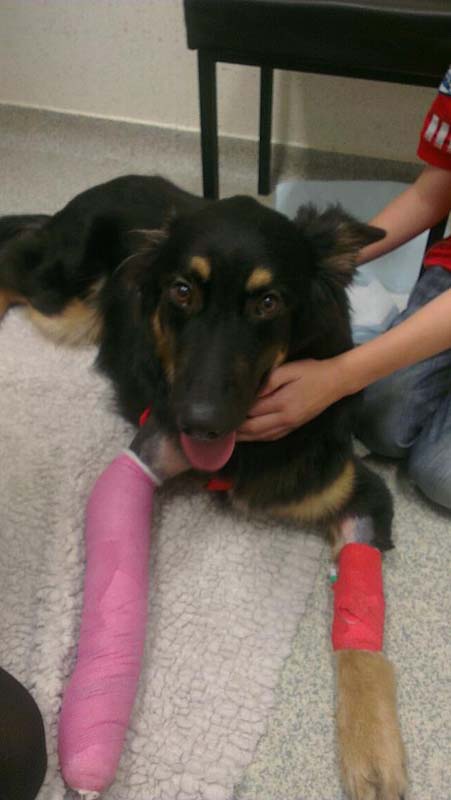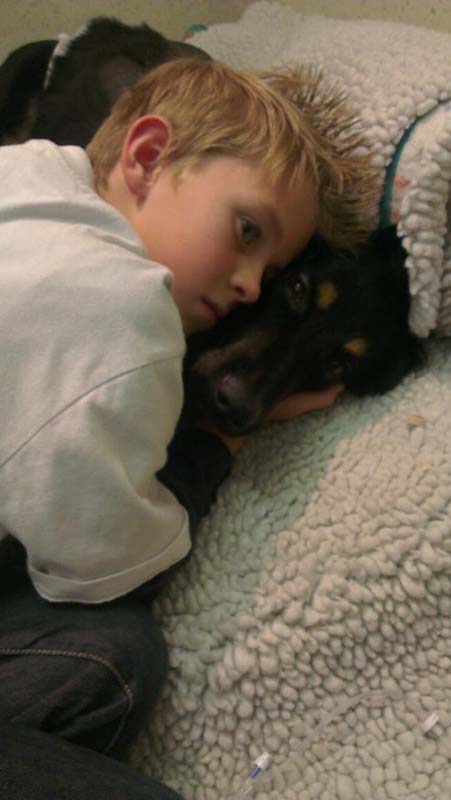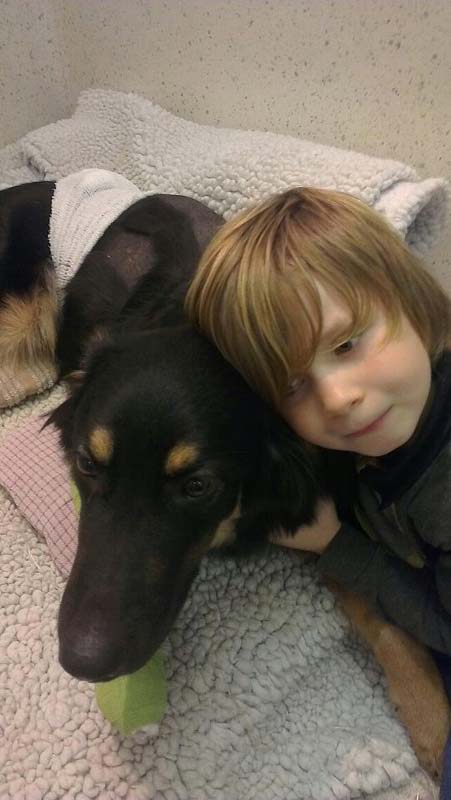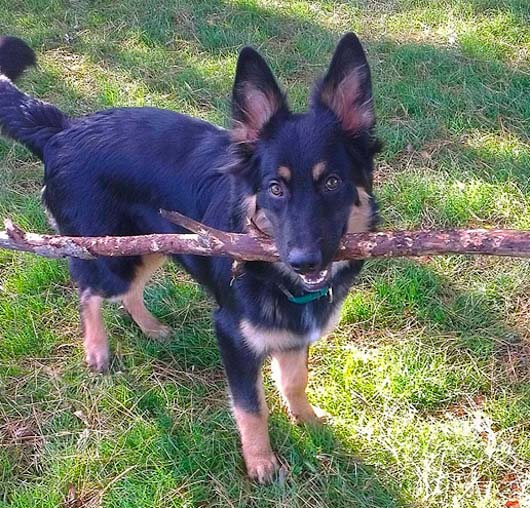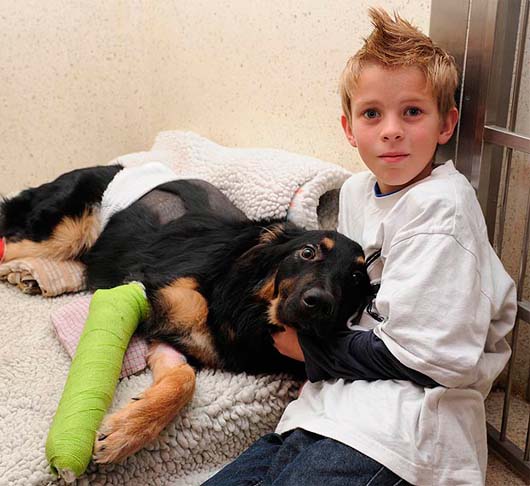 The heroic puppy now has a broken leg, broken spine and internal injuries. Miraculously, the vets say he is going to make a full recovery, it'll just take some time.
"Geo and the boys have a fantastic relationship," Carly says. "They always play with each other, whether it be football or Geo's favorite, jumping on our trampoline with them. He is family."
Visit Geo's Facebook Page here!