The Boston Marathon bombing happened one year ago; and for many families that year has been filled with perseverance, triumph, and even a few set backs. The Richards are one of the brave families that were so deeply affected by this tragedy. The Richard family lost an 8-year-old son who was one of youngest victims of the bombings; Jane, a vibrant now 8-year-old, lost a limb. The family spent 10 weeks in the hospital, but through it all Jane had pep in her step especially after she received her prosthetic leg.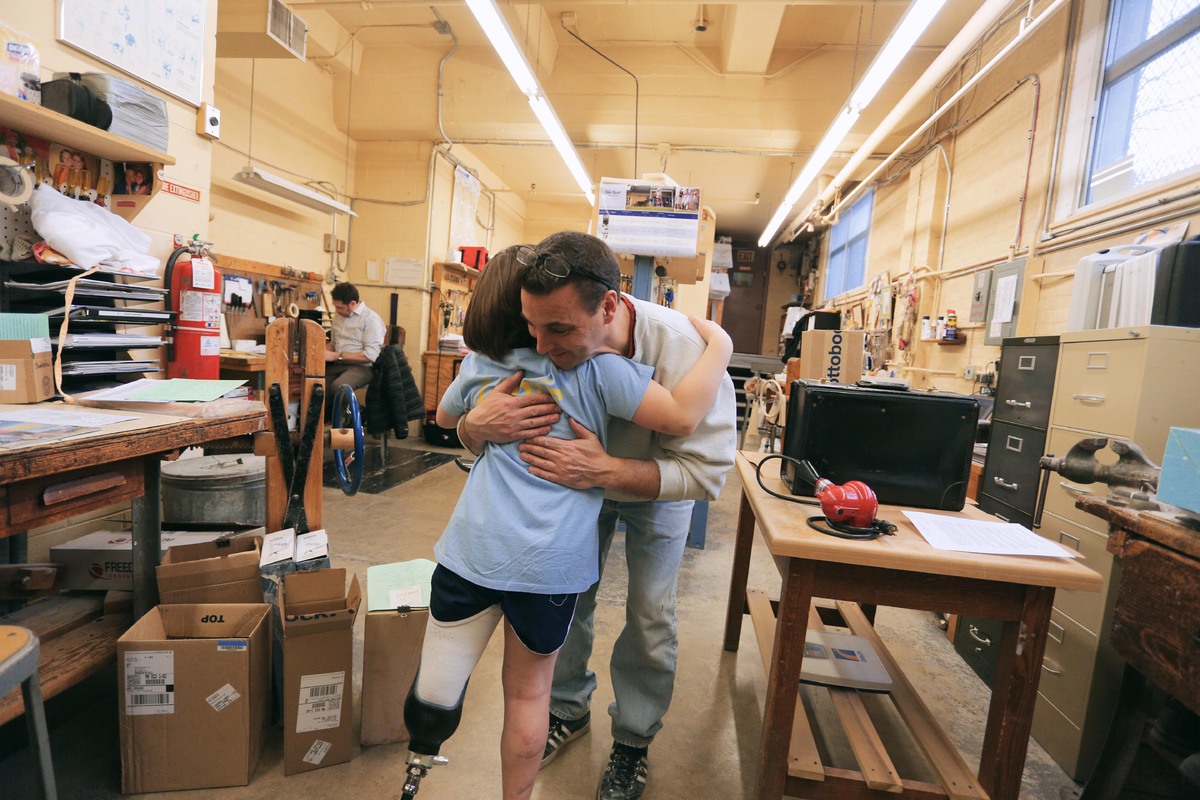 "Anyone who meets Jane will fall in love with her in a minute," Jane's dad said. "Often after a difficult interview, Jane would bound down the steps and with her adorable smile and great enthusiasm, would puncture the moment and pop the gravity."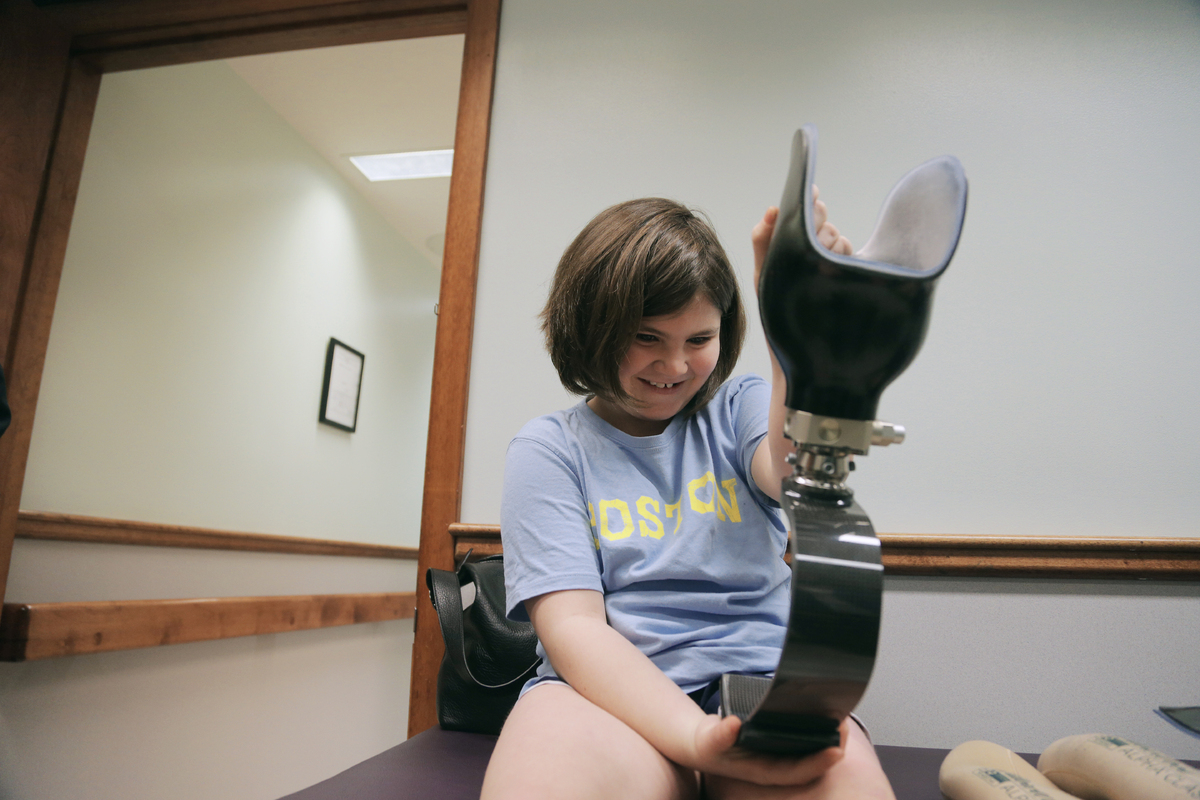 This March, Jane was fitted with the prosthetic "Cheetah" leg, which is especially designed for running. At first, Jane refused to take it off and wore it to school as much as her parents would let her.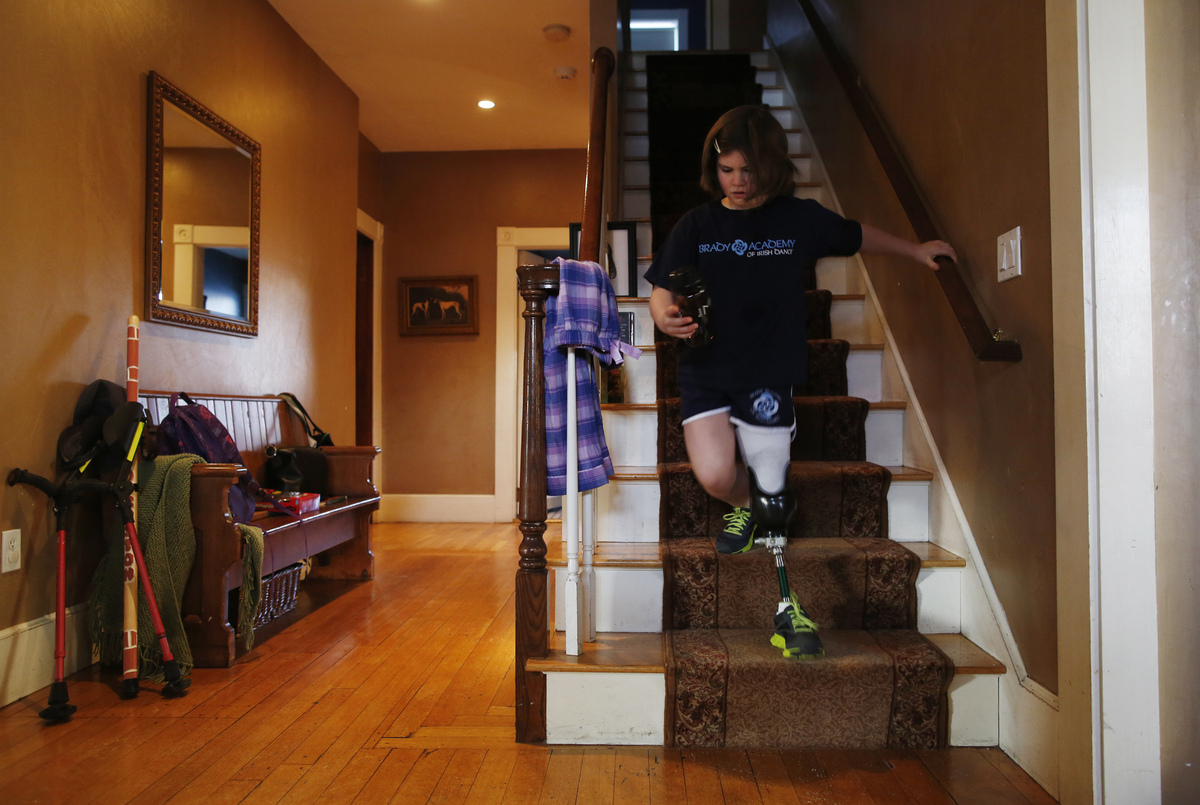 Brave Jane returned this year to the Boston Marathon sideline to honor her brother.
Jane is making strides and learning to walk, run, and dance again. Regardless of what tragedy she and her family faces, they are strong, and not just "Boston Strong," but strong in the Lord – because we know that ALL strength comes for Him!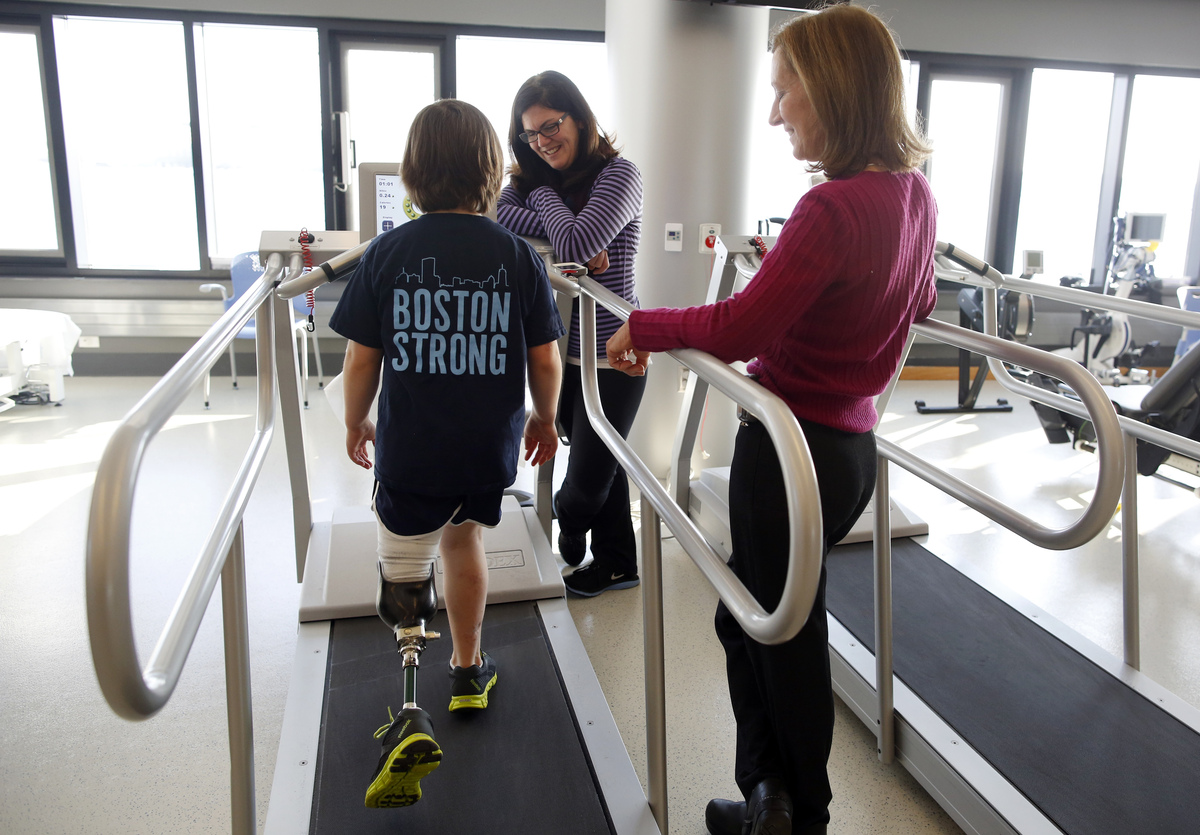 Credit: Huffington Post
Each time he said, "My gracious favor is all you need. My power works best in your weakness."So now I am glad to boast about my weaknesses, so that the power of Christ may work through me.
Finally, my brethren, be strong in the Lord and in the power of His might. Put on the whole armor of God, that you may be able to stand against the wiles of the devil. For we do not wrestle against flesh and blood, but against principalities, against powers, against the rulers of the darkness of this age, against spiritual hosts of wickedness in the heavenly places. Therefore take up the whole armor of God, that you may be able to withstand in the evil day, and having done all, to stand.