A homeless woman was sitting outside in the cold, holding a sign saying that she desperately needed shoes. When a San Francisco police officer saw her, she did something amazing.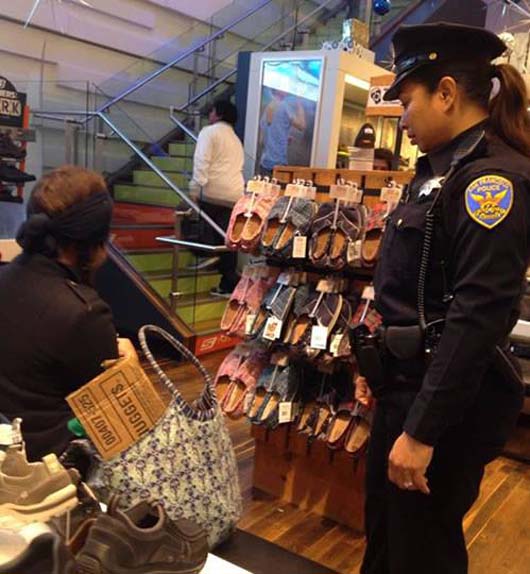 SFPD Officer Jackie Selinger brought the woman to a store in Union Square and brought her inside. She was going to help out this woman in need.
Officer Selinger bought the homeless woman a pair of all-weather $69 boots, using her own money for the purchase. A passer by saw what was happening and took the photo you see above.
Be kind to others in this new year. God bless.
(via facebook.com)