Lily is a beautiful white Great Dane with an amazing personality... but she doesn't have eyes. Whenever she was but a puppy, she had a terrible condition that caused her eyelashes to grow in such a way where it damaged her eyes beyond repair. So veterinarians removed her eyes and thinks looked pretty bleak for the dog. That is, until her best dog friend Maddison took Lily under her wing.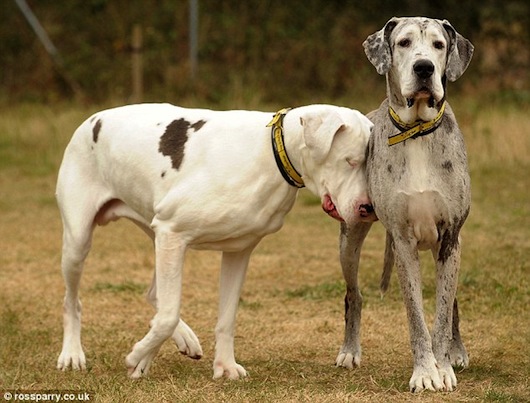 The dogs enjoy each other's company and they are around each other constantly. You won't find one dog without the other. Lily will listen to Maddison's barks and sniff for her friend and Maddison will curl up next to Lily to give her comfort. The two dogs are truly remarkable.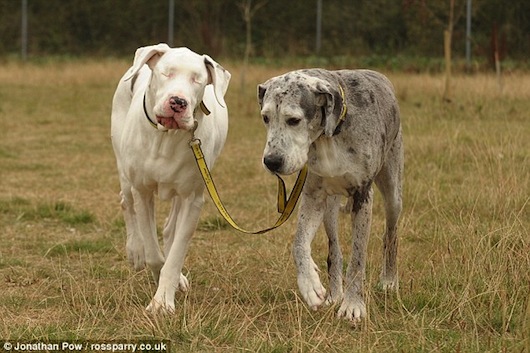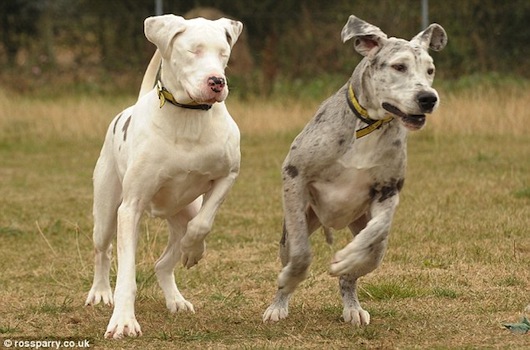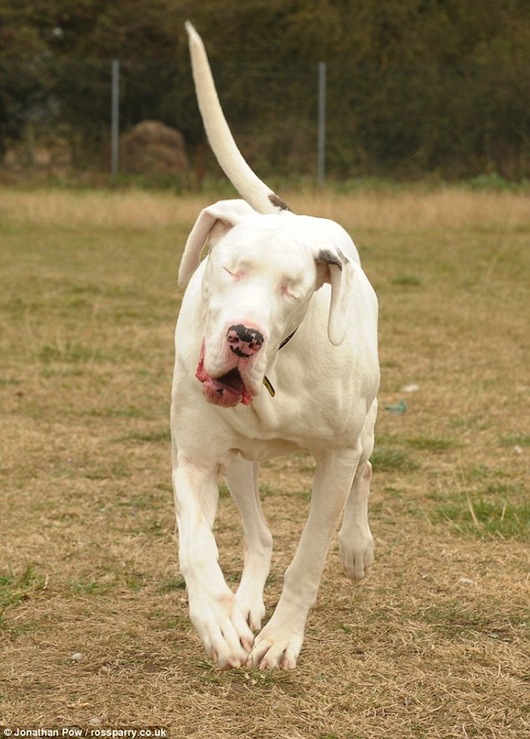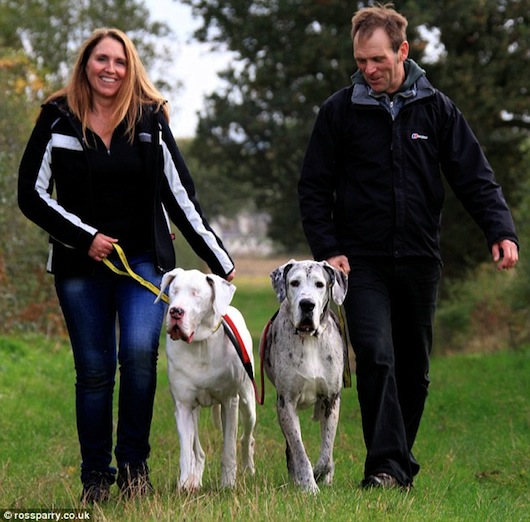 Because of Maddison's help, Lily was able to develop in such a way where her other senses are heightened. Her doggie friend encourages her to do things normally. As far as Lily knows, she is just like everyone else - and she is absolutely an inspiration!