In her day, Great-grandmother, Delores Dennison, missed out on going to prom because money was just too tight. Attending a high school prom was indeed a privilege that Delores never experienced, but decades later she had no idea that a handsome young gentleman would be begging her to be his date. That gentleman is her beloved great-grandson, Austin Dennison.
Delores' sweet great-grandson, high school senior, Austin Dennison, spoke so highly of his elders when he said, "I respect my elders greatly…they have a great influence on my life. To be able to sit down and talk to them and learn from them and their experiences is a great thing."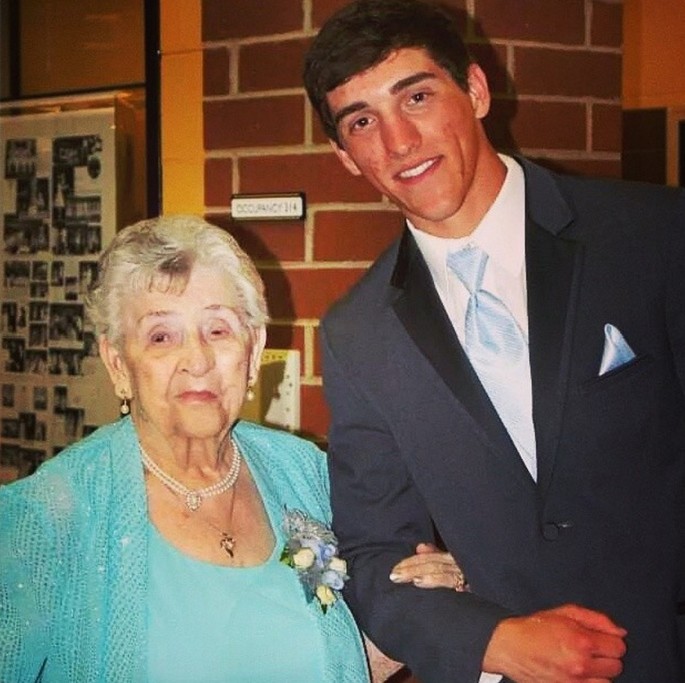 Austin was planning to court his grandma for one night, soak up years of wisdom, and learn what a real good time was like. At first, his grandmother was a little resistant, and she even asked if he wanted to take another girl from his class. His response was, "No way!"
Austin said, "I assured her I was serious and she finally said yes. It was my privilege to take her."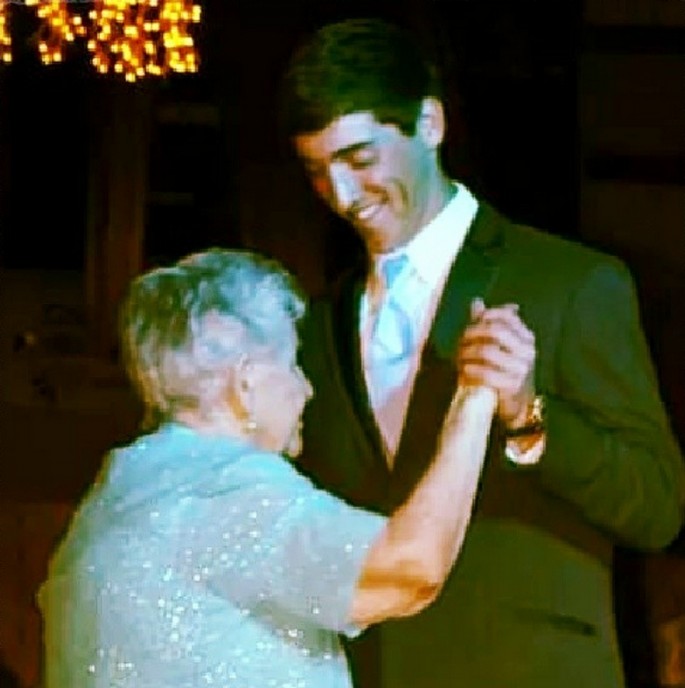 Delores began searching for her gown, but she had to make sure that she upheld her standard of modesty and wholesomeness. She felt that many of the dresses were either too low cut or too short. "I didn't want any of that," she said.
Delores did find the perfect dress, it was blue; and she got a small evening purse as an accessory. Her great-grandson adorned her with a pearl necklace as a gift.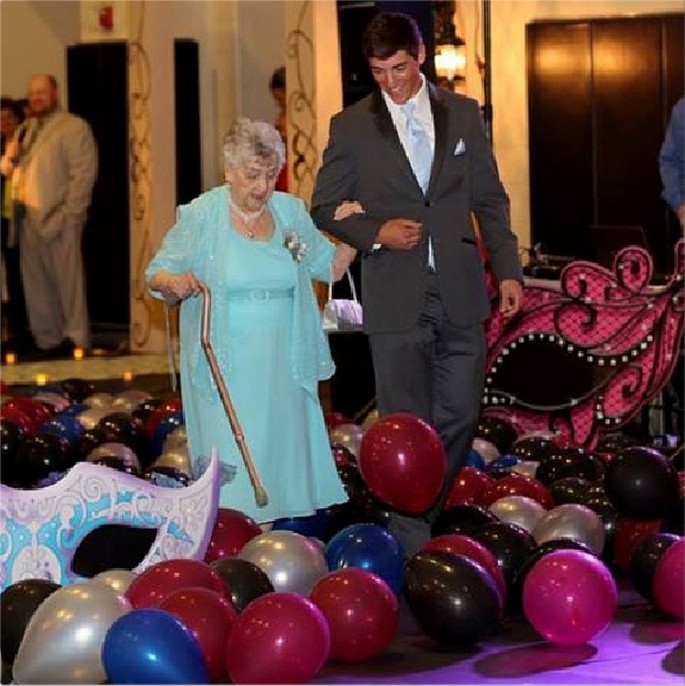 "The purse was for my necessities -– my nitro and my puffer that I use for breathing," Delores said.
Austin serenaded his grandmother on his guitar, but the highlight of the night was when the two danced to Frank Sinatra's 1941 hit "Dolores" – the very song that her late husband would to sing to her. These two surely put the "great" and "grand" in great-grandmother, and great-grandson!
Finally, brethren, whatever things are true, whatever things are noble, whatever things are just, whatever things are pure, whatever things are lovely, whatever things are of good report, if there is any virtue and if there is anything praiseworthy--meditate on these things.
Credit: Huffington Post