This cute and big o'l grizzly just wanted some company… and perhaps some lunch too. But when no one was around to let him in, he just decided to wait around for his friends to get back home.
"Knock! Knock!"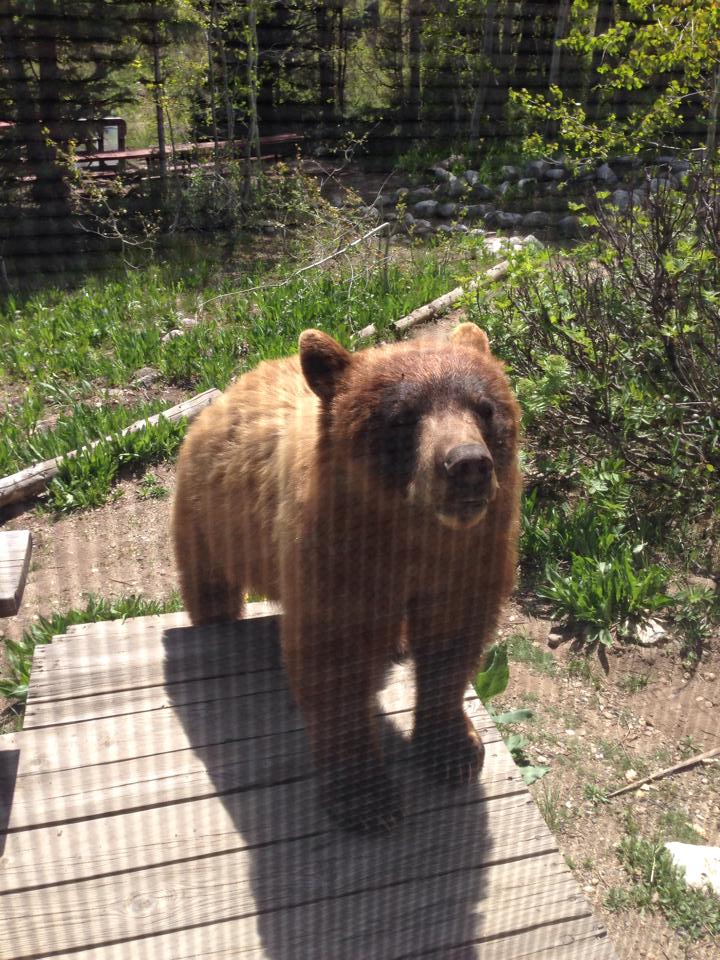 "Hellooooo! Is anybody home?"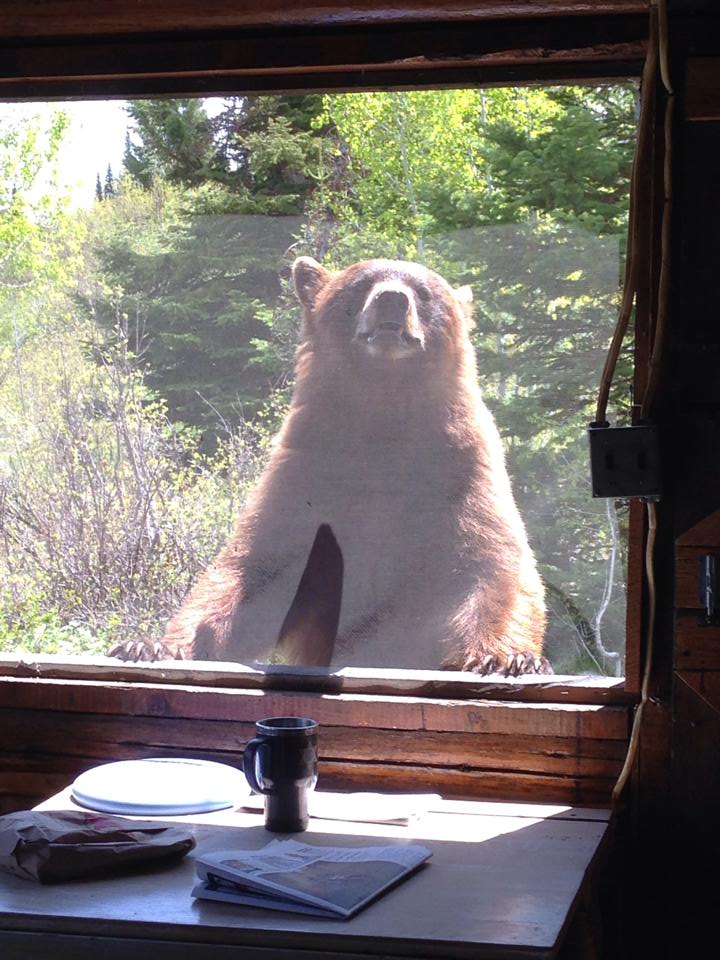 "Hey, Is that you in there?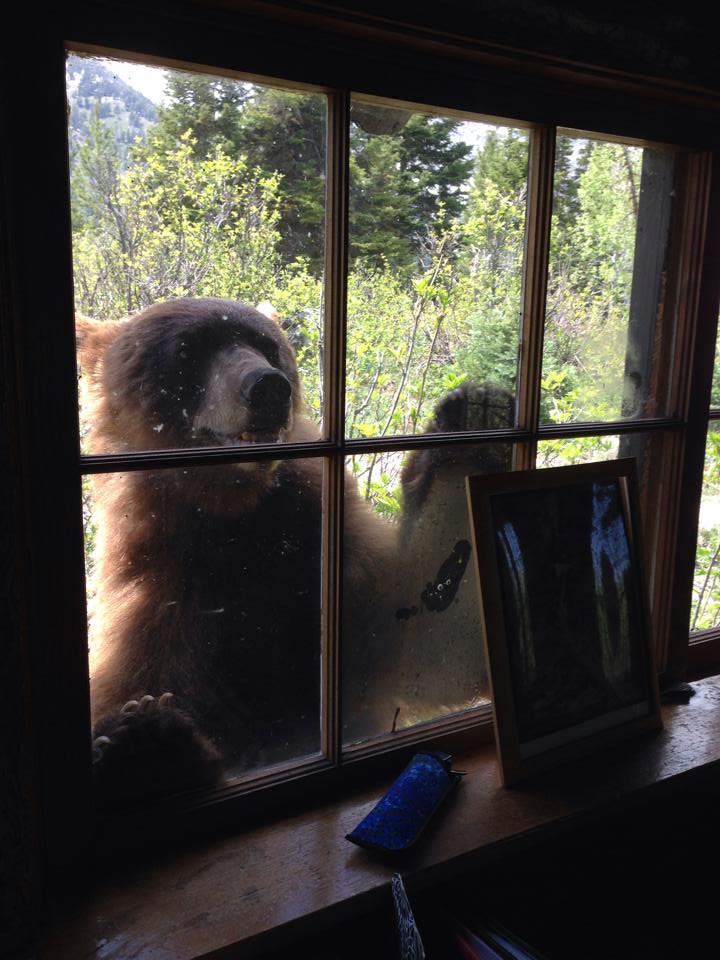 Welp. I guess I'll just make myself at home until they get here.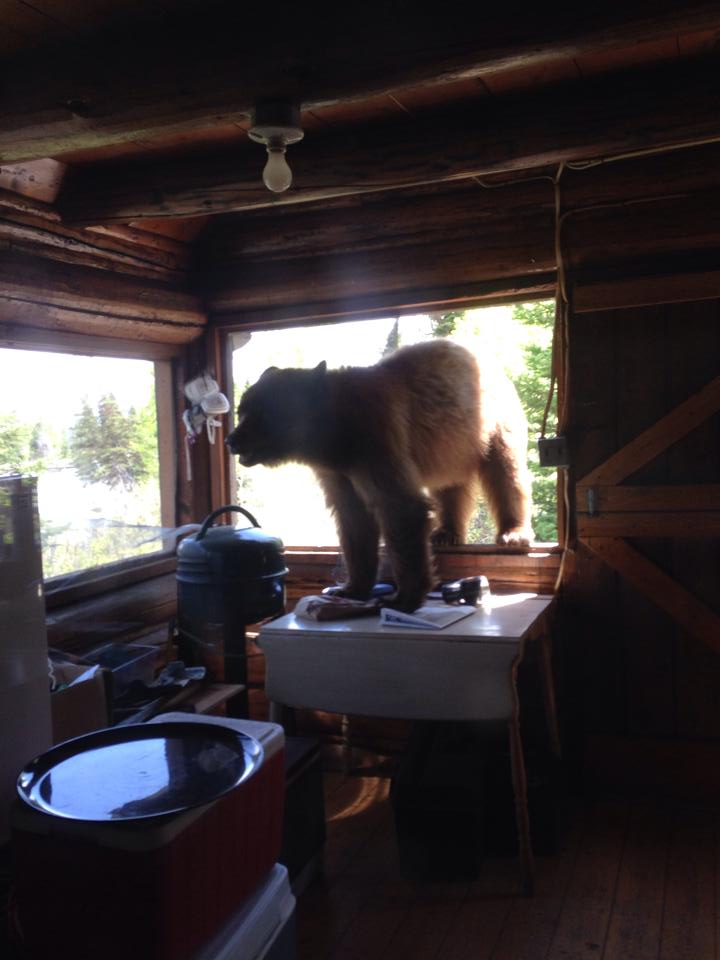 Note: The cabin owner is safe. "There were only two exits to the cabin and she was safer in the cabin then running outside. Only when it came in did she feel safe enough to get away!"
Credit: Sunny Skyz