Random acts of kindness will always restore our faith in humanity, the belief that people are truly good on the inside. Godly people are everywhere, sometimes you just have to look for them if you want to see true kindness and beauty.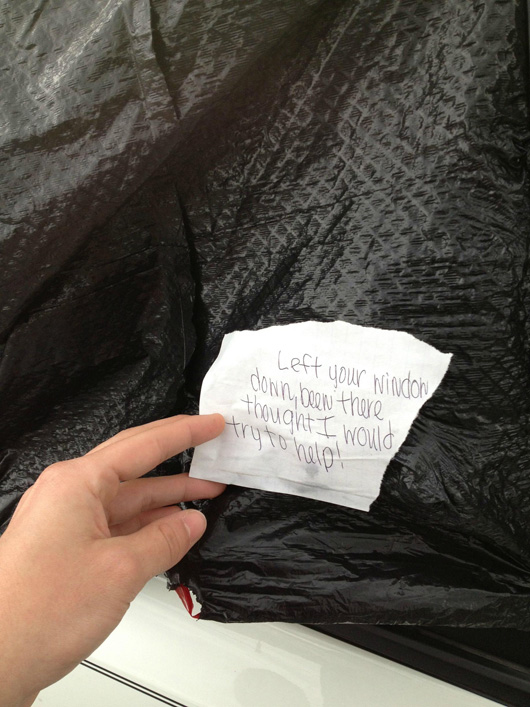 A student that lived in a college residence hall woke up to a surprise that was incredibly sweet and entirely random. It was storming the night before and he accidentally left his car window cracked. When the student went to his car in the morning after the rain, he had a nice surprise waiting for him instead of a bad one. A plastic trash bag was placed over his open window, secured so that his car wouldn't get wet.
"To whoever the beautiful soul is that put a trash bag over my open window in the rain: I offer you a very sincere thank you!" the student said.
God Bless the wonderful people in the world. Whether they are saving lives or just spreading love and kindness, it makes such a difference in the world and brings about beauty and joy. Thank you!
(via Reddit.com)