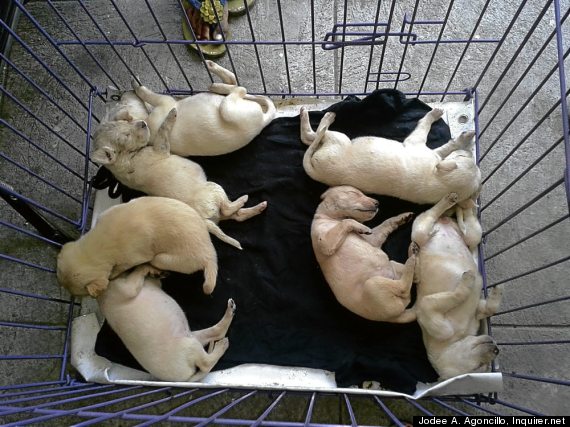 Teresita Mendoza is a hero, taking the Internet by storm because she risked her life to save seven precious puppies. Last Saturday, there was a massive fire in Pasay City in the Philippines. Over 160 structures (including homes) were completely destroyed.
When the fire alarms were sounding, the owner of the dogs, Carla Castro, immediately became concerned for her daughter and the safety of the puppies. However, Carla had nothing to worry about. Her daughter made it out unscathed and Teresita, who is Carla's neighbor, saved the dogs!
Teresita told the paper that as the fire started, "the dog came up to her as if asking for her help in rescuing her pups."
"I love dogs so much," Mendoza told the paper. "They once saved my life during a fight."
God's creatures sometimes need our help. Be brave, like Teresita, and help the animals who cannot help themselves!

(via HuffingtonPost.com)