One morning in Santa Ana, California, a house caught fire. While it was going up in flames, there were two dogs and two cats stuck inside. A Black Labrador named Sage made it out of house... but the remaining three pets were helplessly stuck inside. Clyde, a pit bull, and Magic and Patches the two cats, needed to be rescued. Luckily, the firefighters that arrived on scene knew they needed to get inside and risk their lives to save those pets!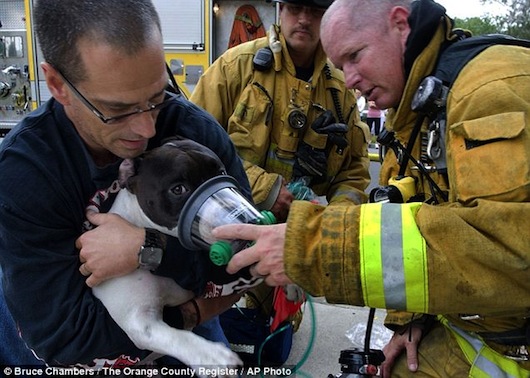 The animals needed oxygen after their ordeal... but Magic the cat wasn't too interested in having the mask put over his face, no matter how much he needed it. His owner Norma didn't let that worry her, though, because she knew her kitty was just acting like his usual persnickety self! Clyde the pit bull accepted help though, and happily!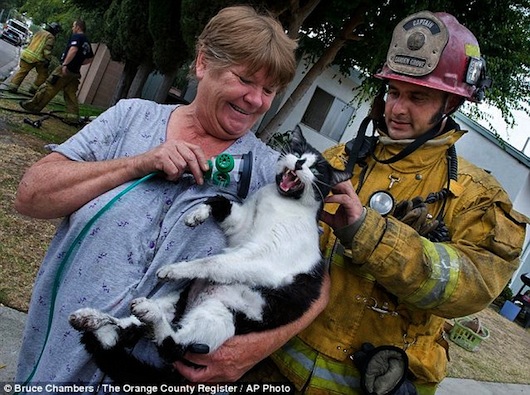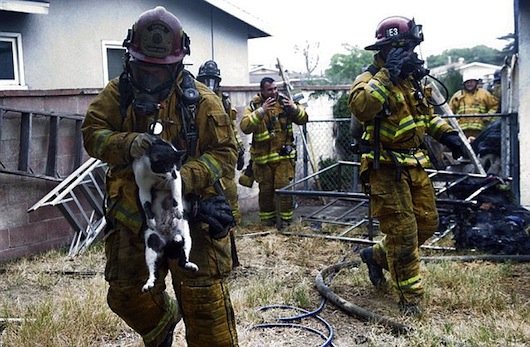 Thank you to these brave firefighters for saving the pets inside of this house and not just the owner. Dogs, cat and other pets are part of the family, too! God Bless these brave people!