Most young couples spend months and thousands of dollars on their dream wedding. However, this young couple from Florida decided instead of spending their savings on a beautiful wedding - they spent it on saving the life of a dog named Koda.


Koda is a pit bull mix who now owes his life to Melanie Cannon and Eddie Hanna. The couple rescued the dog at the end of last year from the Halifax Humane Society and although they were in the middle of planning their wedding, they decided that saving an innocent life was more important than seating charts and DJ reservations.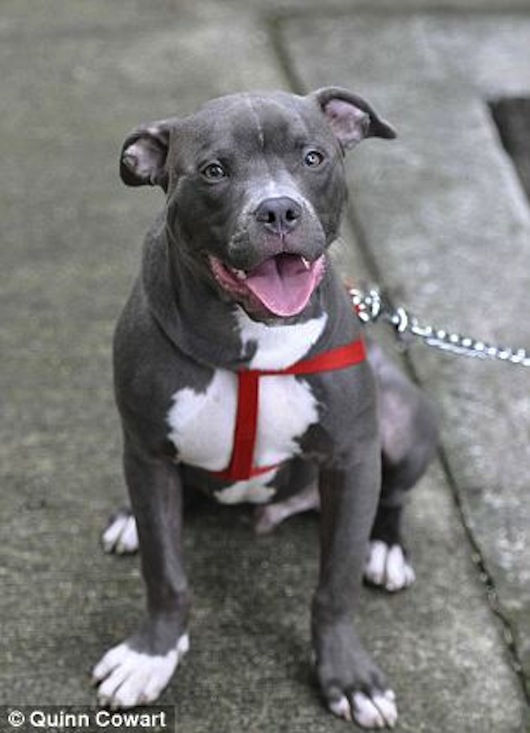 Koda, the runt of his litter, was suffering serious health defects. Melanie and Eddie put their wedding on the back burner and did everything they could to make the new part of their family healthy. The pit bull puppy was so sick, he now needs to be on medication for the rest of his life. As a young puppy, Koda had the worst liver shunt their vet said he had ever seen and was facing a lifelong need for expensive treatment and medication.
The reason the couple needed to give up so much money to save Koda was because the dog's pet insurance refused to pay for his care. So they spent more money and time healing Koda than they ever thought they would - but they said it was all worth it to keep their family alive and healthy!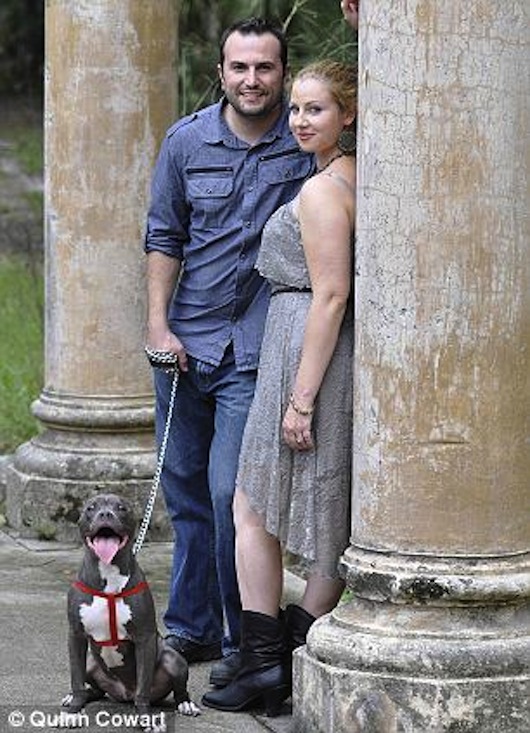 But... Melanie and Eddie were saved themselves!
Led by the Halifax Humane Society, local vendors gathered resources so that the couple could marry. The exact cost of the wedding wasn't disclosed, but it's estimated that the local business raised tens of thousands of dollars to help these good samaritans have a wedding. Among the donors is Amber's Jewel Catering which will be throwing the after party at its Ormond Beach reception facility for the soon-to-be Mr and Mrs Hanna and their 75 guests.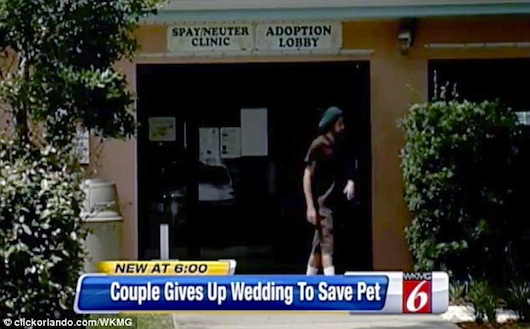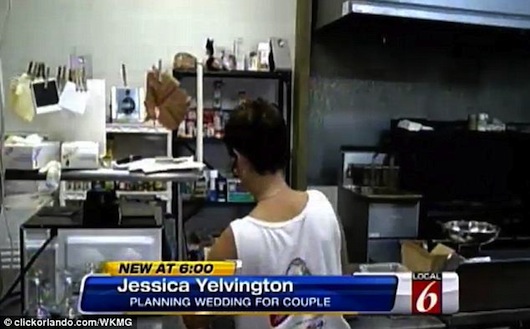 "It's amazing that you go through life and have these experiences and obstacles and people reward you for doing the right thing," Melanie said. It's true that when you treat your neighbor (and animals!) as you would want to be treated, good things will happen to you in life. Thank God that this young couple was rewarded by their community for their good deeds!