"Beach For Everyone" is a wonderful program formed in Brazil that concentrates on making beaches and public places handicap accessible for those people who would normally struggle to get to a beach. When you see the faces of the people helped by the project in the pictures below, you won't be able to help smiling!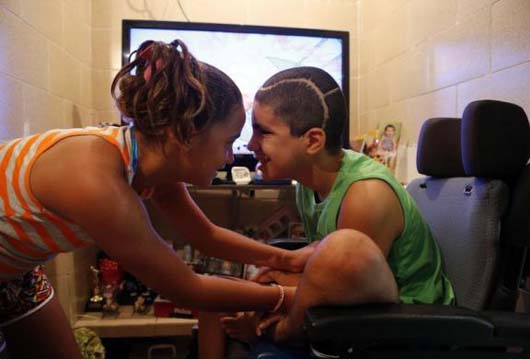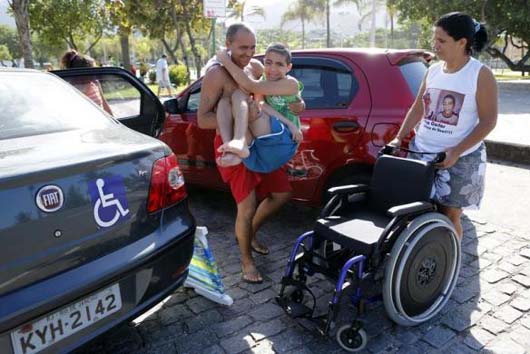 The goal of the project is to bring happiness and joy to those who need it and also to improve the quality of life of individuals who have faced issues their entire lives.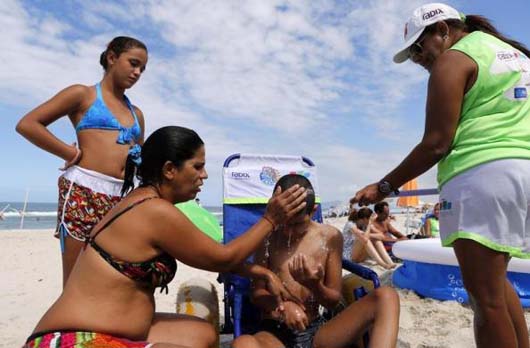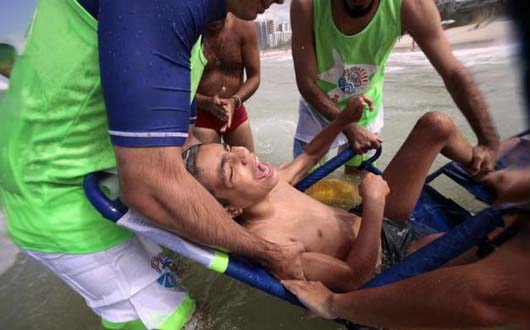 Click on the next page for more smiles. :)
---
The "Beach For Everyone" team provides equipment for disabled beachgoers so that they can enjoy activities they wouldn't be able to normally. Physical education and physiotherapy professionals also help the individuals swim and play. They make sure that it is a safe environment for them to enjoy AND it is free of charge!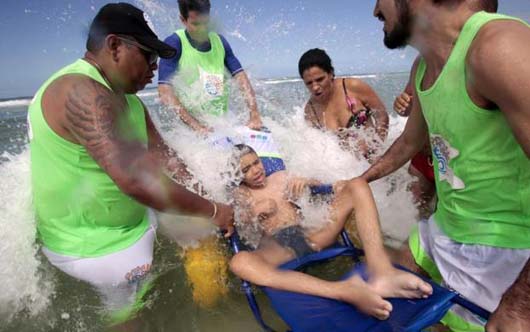 Yan Carlos Pereira is a 14 year-old boy who was crippled when a stray bullet hit him while he was playing in his yard. He is confined to a wheelchair, but he was ful of smiles when the experts and his family helped him onto the beach and into the water!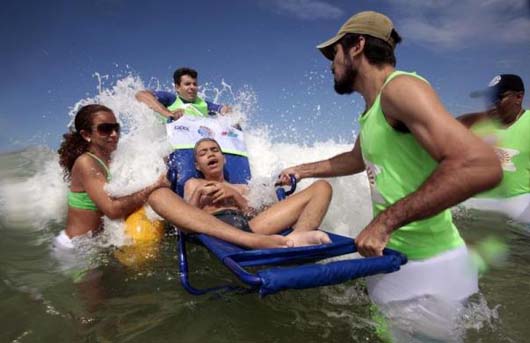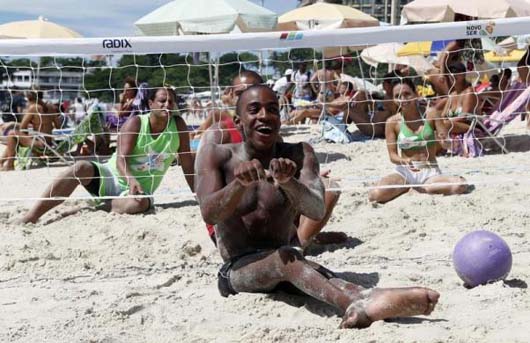 Another person that enjoyed "Beaches For Everyone" recently is Marcelo Cardoso, a 20 year-old born with a malformed spine. He was able to play beach volleyball for the first time because of the project, wearing a huge grin on his face the entire time.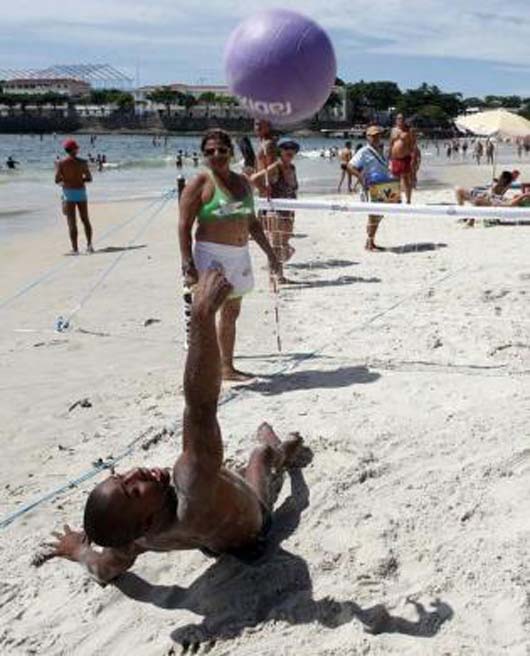 Continue reading this heartwarming story on the next page...
---
Each weekend that "Beaches For Everyone" is held, at least 50 disabled people are able to enjoy themselves at the beach.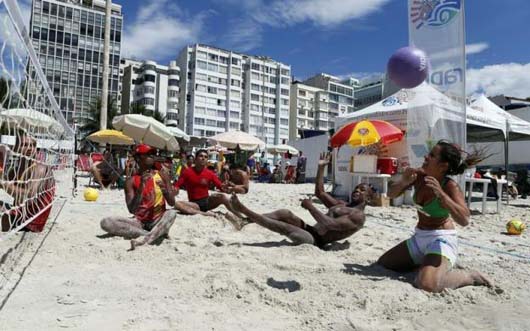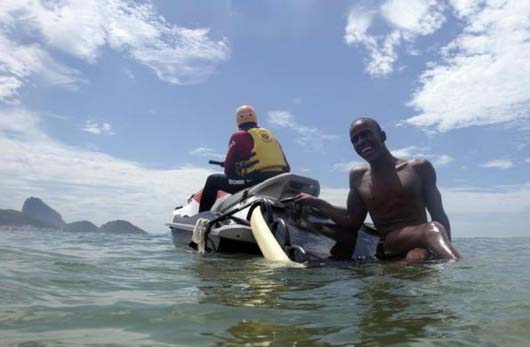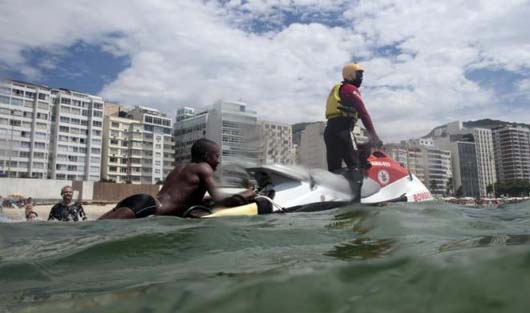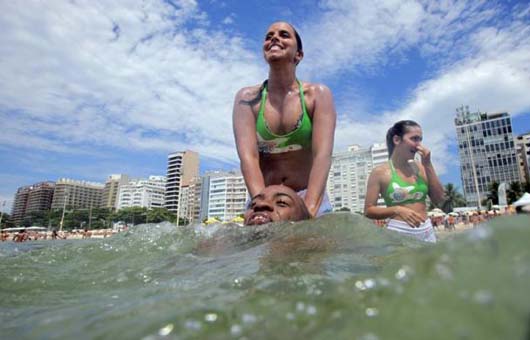 Click the next page for more awesome pictures!
---
This world is a wonderful gift to share and experience together; treat everyone how you would want to be treated and make our Heavenly Father proud. :)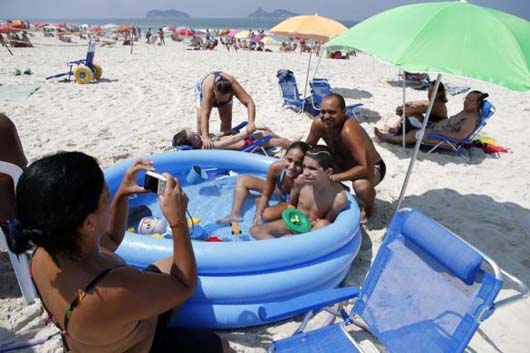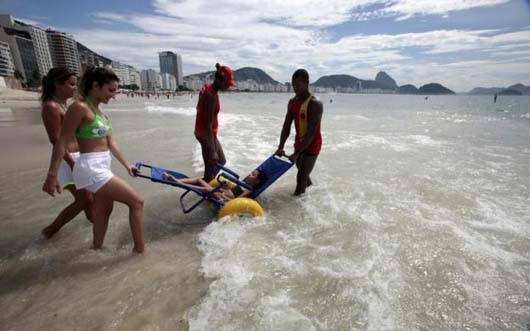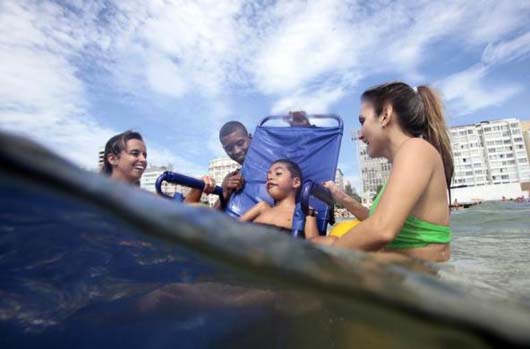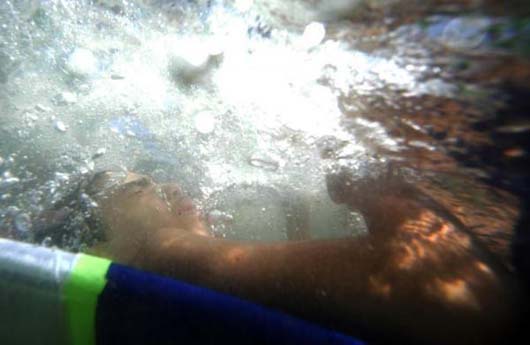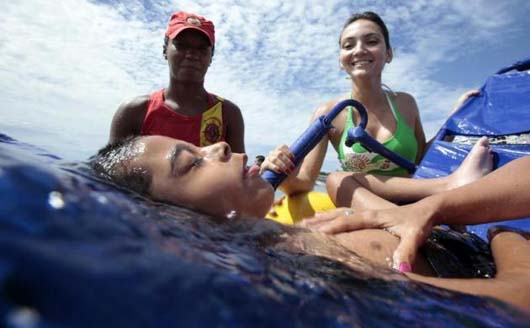 God Bless all of His children. :)
(via Reuters.com)