This man walks the extra mile (literally) for his family.
This 61 year-old janitor from Missouri walks 35 miles (round trip) to his job in order to take care of his wife and grandson. He says he's grateful to have a job and doesn't mind doing whatever it takes to take care of his family. WOW - isn't that amazing?! Every time I fill my car up with gas, I'm gonna think of this guy and be grateful for what I have.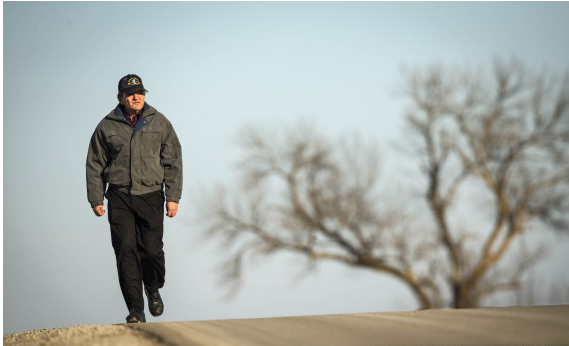 "Family and having a job are the two most important things I can think of," Simoff said, explaining why he walks to his job. "That's my idea of a responsible person," he said, adding, "I'm not saying everybody should try it."
Steve Simoff leaves his basement apartment around 3:30 pm in order to get to his job at the Lakeside Hotel and Casino in Osceola for a shift that begins at 11 pm. His job currently pays him $9.07 per hour but that's not enough to cover their monthly expenses and afford him gas for their 2002 minivan. So, Simoff takes to the streets to walk the 35 miles to keep his job.
He supports his wife, Renee, who has health issues and their 22 year-old grandson, Steven, who has been unemployed since January. Steven calls his grandfather his "hero."
Moving closer to his job is easier said than done. Their current rent of $400 a month is about all they can pay.
Simoff doesn't hitchhike, but some regulars along the way do stop to offer him a lift. And, the Decatur County Sheriff's office does allow their deputies to give Simoff a ride when they can. He also gets a lift home from a co-worker, who drops him off about 8 miles from home. But Simoff doesn't mind.
He describes the walking route as "picturesque" and sounds like he enjoys passing the cows and fields along the way. He's done the walk in all kinds of weather, including snow.
"It is a little dangerous," he said, "because trucks frequent Interstate Highway 35, whizzing past him at 70 miles per hour."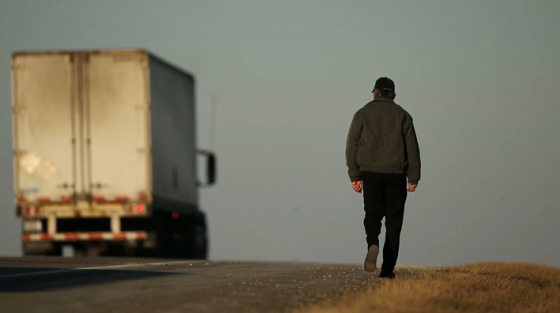 Stay tuned for this video clip of Mr. Simoff and his daily routine. It's inspiring!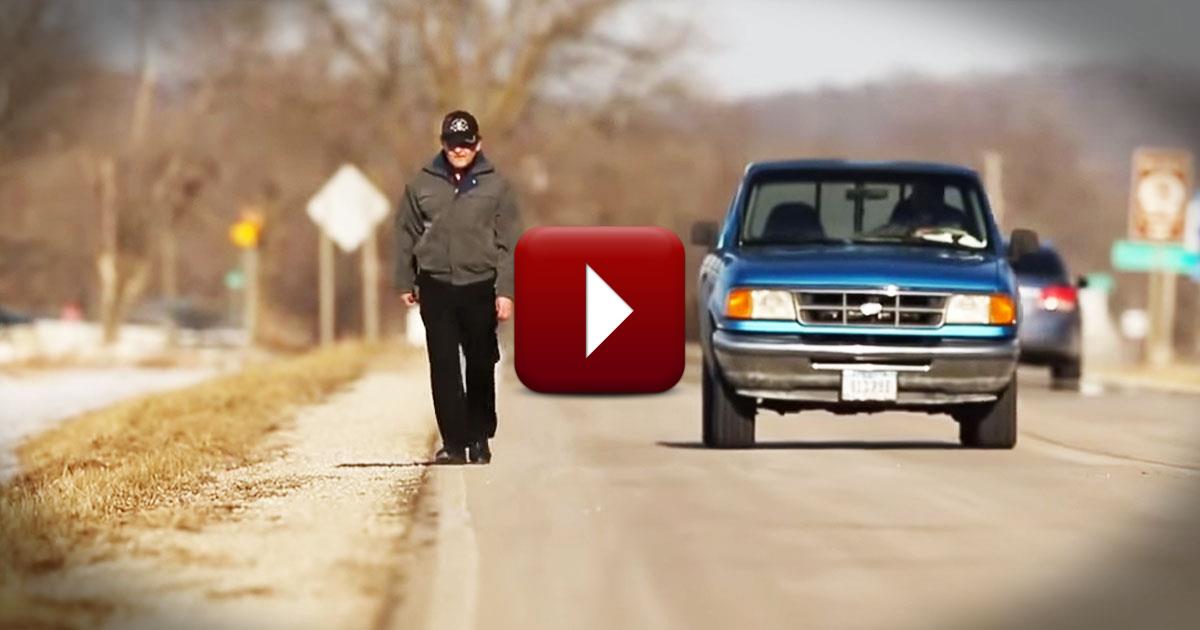 HT: GodUpdates
Here is a man who walks 21 miles to work each day!